I'm updating the Walt Disney World Hidden Mickeys book, so I'm visiting frequently. I check out potential new Hidden Mickeys and verify if old ones are still in place. Here are some images that I'll add to the book.
This first Hidden Mickey has stayed around a while, thankfully. At America Gardens Theatre, classic Hidden Mickeys are stuck on both sides of the stage apron / forestage, near the short brick wall that borders the front of the main stage. (Thanks to James Hansen).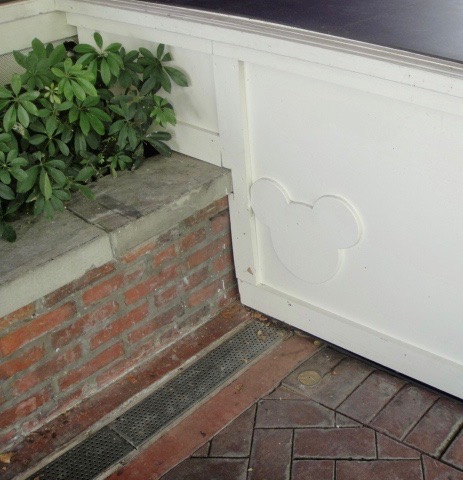 What do you think about this image at Typhoon Lagoon? It's in a painting on the right wall inside the Board Room, which is a shed on a small deck that faces the front of the surfing lagoon. Imprints in the middle of a sand dune resemble a classic Hidden Mickey. (Thanks to Jonathan Hoyle).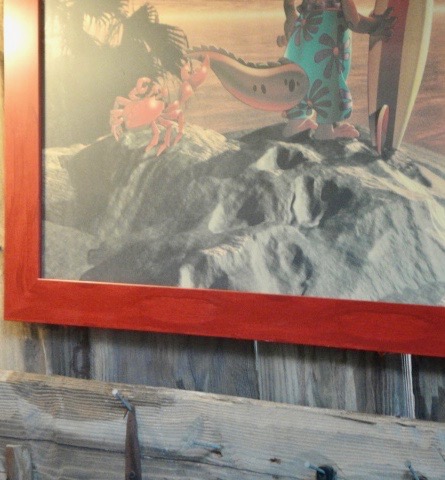 Deb discovered this great Hidden Mickey (actually two Hidden Mickeys), and they've stuck around for a good while. Find them in Fort Wilderness, across the walkway in front of the Bike Barn in the Meadow Depot area. (Thanks to Deb Wills).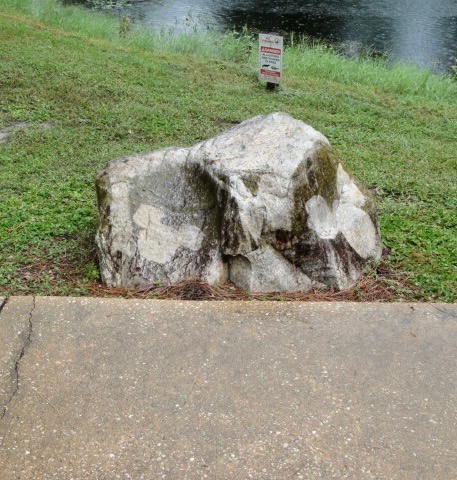 This image is subtle and difficult to photograph! A tiny classic Mickey is indented in the lower right leg of the first letter "A" in "Trattoria al Forno." These words are engraved on the wall behind the check-in counter for the restaurant. (Thanks to Areyna).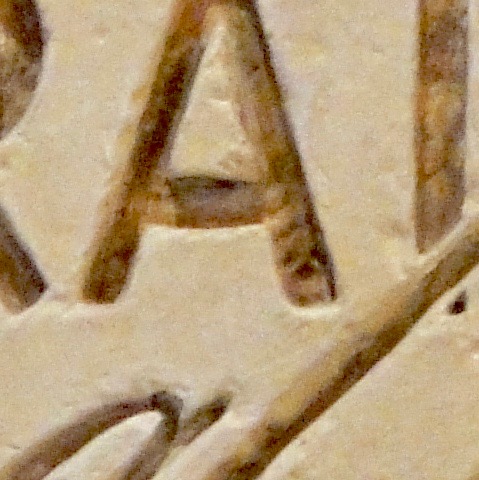 Inside the Intermission Food Court at Disney's All Star Music Resort, a painting of an animal orchestra, with Mickey conducting, is on the wall to the right as you enter the food order area. Classic Mickey notes are on three of the music sheets in the painting. Here's one of them. (Thanks to Riley Swanson, and Scott Trask).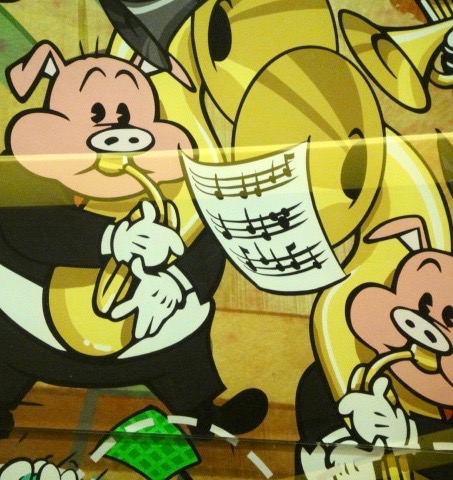 Have fun with the search!