On July 17th, 2017, Disneyland celebrated its 62nd anniversary as a source of joy and inspiration to all the world.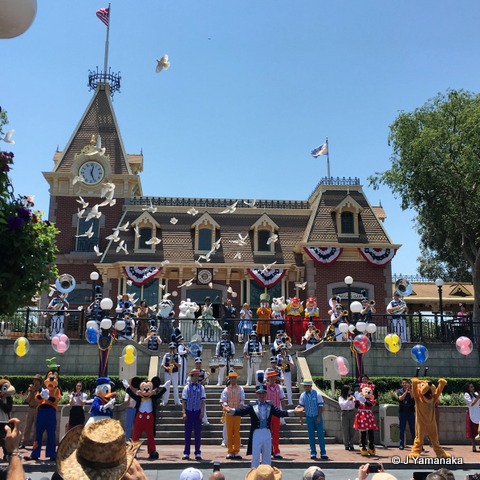 As part of an anniversary moment, the Disneyland Ambassadors, the Dapper Dans, the Disneyland Band, and 62 of the classic Disney characters gathered for the traditional playing of Walt Disney's opening day speech, a little song, a little dance, and a whole lot of confetti.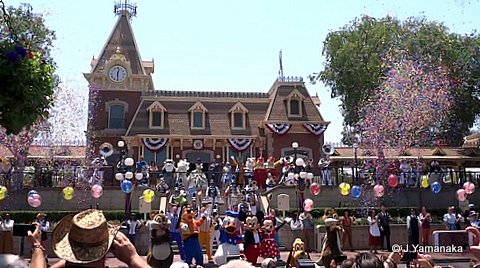 One of the anniversary gifts Disneyland chose to share with us that day was the opening of a brand new "Fantasmic!"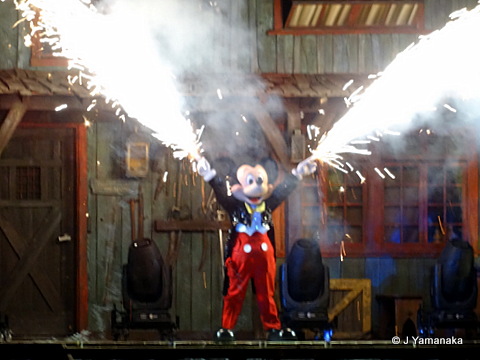 New scenes to the long-running nighttime spectacular include Aladdin and Jasmine flying their carpet to the strains of "A Whole New World,"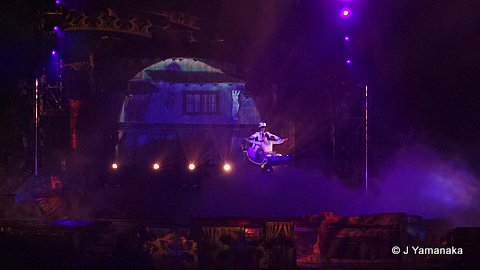 Captain Jack Sparrow and the Pirates of the Caribbean on board the Columbia,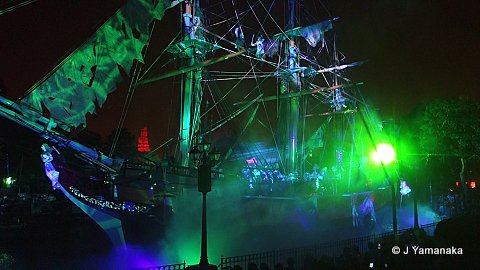 and the addition of new characters from "Tangled," "The Lion King," "Finding Nemo," and "Aladdin."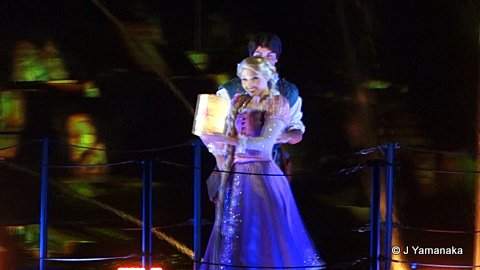 With the new emergence of projection mapping as the universally favorite show modality, there is no lack of it here. The whole surface of the Tom Sawyer Island stage has been digitally mapped and all technical elements of the show upgraded to provide clearer, brighter images on the island and the water.
Whether you are new to the show or a long time "Fantasmic!" fanatic, you will surely want to come by and check out this updated version. Are the powers of Mickey's incredible imagination still strong enough and bright enough to withstand the evil forces that invade Mickey's dream? You are about to find out.