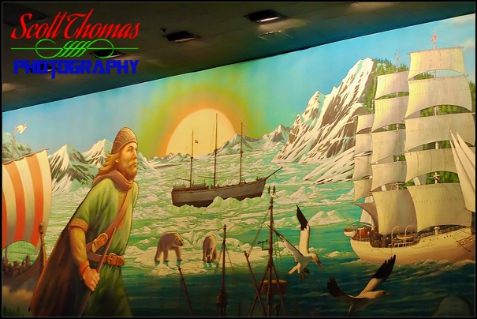 Mural seen in the queue as guests wait to ride the Maelstrom in Norway.
Nikon D70/50mm, 1/20s, f/2.5, ISO 1600, EV +1.
While I visited Walt Disney World many time during the 1980's, I did not get a digital SLR camera until 2005. For my 1980's photo, I found something I photographed in 2009 which was there back in the 1980's. The Maelstrom ride in Epcot's Norway pavilion opened in 1988. It was the first dark and thrill type ride in Epcot and was very popular. Only thing that could possibilty replace it would have been a maga-hit like Frozen which it did in 2014.
Deb will be here tomorrow with a real photo from the 1980's and it's huge!