Expo time is here! That once-every-two-year weekend where D23 throws a huge celebration of all things Disney for just you and around 65,000 of your closest friends. I'm attending this weekend and will try to report back on the highlights.
One of the highlights of the first day was the Animation panel "Pixar and Walt Disney Animation Studios: The Upcoming Films," in which John Lasseter and his special guests presented some of the many animation projects currently in the works for both Walt Disney Animation Studios and Disney Pixar.
Introducing the panel was Walt Disney Studios Chairman Alan Horn who showed a brief montage of a lot of the upcoming films, animated and live-action. After the crowd went berserk over a quick view of Lin-Manuel Miranda in the remake of "Mary Poppins," he joked that the demand was such that they would bring back a version of "Mary Poppins" every fifty years.
[All photos and video provided by Disney.]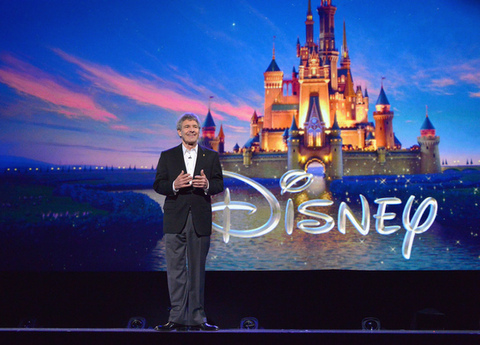 He then introduced John Lasseter who came out with a t-shirt cannon and merrily shot shirts into the crowds. (I did not get a shirt.)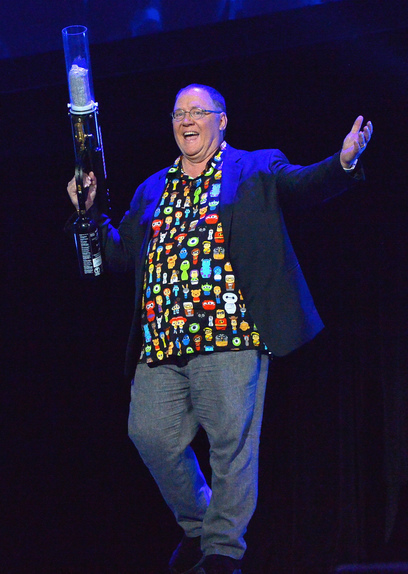 After he finished lobbing projectiles into the audience, he began by introducing a clip called "Speed Test" from a Disneytoon Studio featurette as yet unnamed, which showed some fighter jets (with the trademark sentient vehicle eyes) and which will take a look at the future of Aviation. It will open April 12, 2019.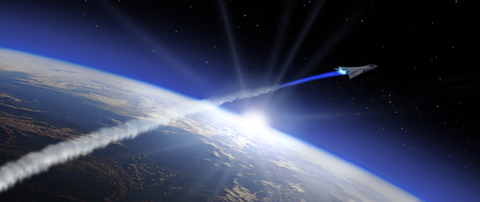 Next Lasseter turned his attention to Walt Disney Animation Studios and their next visit back to Arendelle, "Olaf's Frozen Adventure," which will open with Pixar's "Coco."
To help introduce the story of Olaf's quest to find some holiday traditions for the previously-estranged royal siblings Anna and Elsa, Kristen Bell took the stage.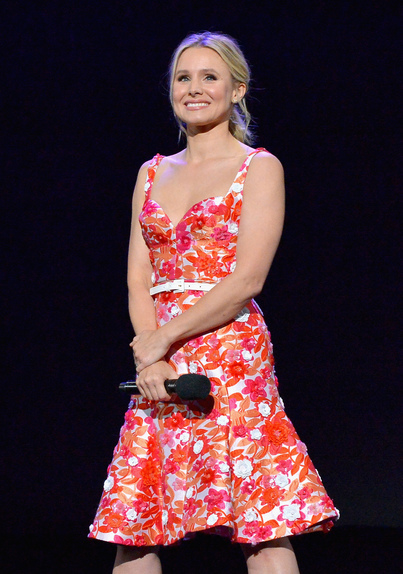 Unfortunately, as they began to play a clip from the short, the audio mysteriously cut out and who but Josh Gad should come to the rescue, singing one of the songs, "That Time of Year," written by Elyssa Samsel and Kate Anderson, live with the animation track running behind him.
Subsequently, Josh Gad noted that he was glad Olaf finally got a film where he was the star. Bell pointed out that it was really an ensemble effort, to which Gad replied "really? it's not called 'ENSEMBLE's Frozen Adventure!'"
Moving on to "Frozen 2," not a whole lot of information was given, except that the original cast would be back, and it wouldn't be titled "Thawed." The original production team of Co-directors Chris Buck, Jennifer Lee, and Producer Peter del Vecchio are all returning, and have already gone on a research trip around Scandinavia to prepare for it. It will open November 27, 2019.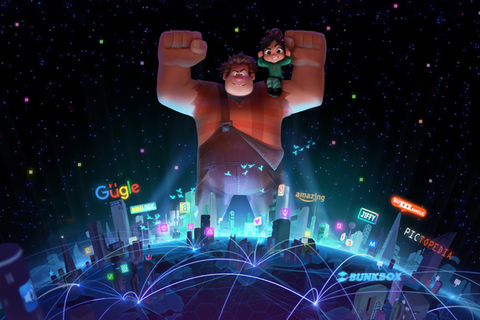 The next film up was the sequel to "Wreck-It Ralph," "Ralph Breaks the Internet." Directors Rich Moore and Phil Johnston, along with comedian Sarah Silverman, who returns as the voice of Vanellope von Schweetz, showed clips of BFFs Ralph and Vanellope escaping their arcade into the Internet. A new character, Yesss, was introduced, with actress Taraji P. Henson ("Empire") doing voice duty for her.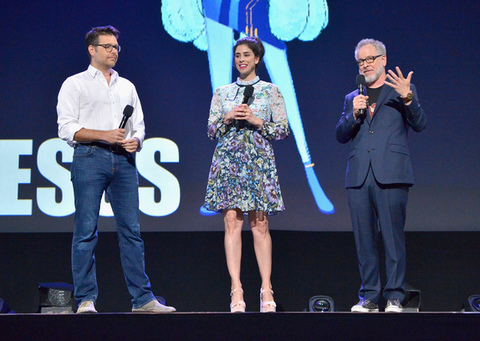 They then showed a rough animation sequence where Vanellope and Ralph go to the Oh My Disney website and meet up with all manners of Disney consumers (I am reasonably certain the Tsum Tsum obsessed girl was not modeled after me.) Later, Vanellope has an encounter with a huge number of Disney princesses that is as hilarious as it is audacious for a company usually so careful with its property usage. It's not as coarse as, say, Shrek, but comes close to the same sensibility. All the original voice actresses came back: Auli'i Cravalho ("Moana"), Kristen Bell (Anna in "Frozen"), Kelly MacDonald (Merida in "Brave"), Mandy Moore (Rapunzel in "Tangled"), Anika Noni Rose (Tiana in "The Princess and the Frog"), Irene Bedard ("Pocahontas"), Linda Larkin (Jasmine in "Aladdin"), Paige O'Hara (Belle in "Beauty and the Beast") and Jodi Benson (Ariel in "The Little Mermaid,") and in fact came out on stage for the largest grouping of Disney Princesses ever. "Ralph Breaks the Internet: Wreck-it Ralph 2" is opening November 21, 2018.
Moving on to "Incredibles 2," they began with a video clip showing various models and designers giving tribute to one of the great design minds of our time, Edna Mode.
Subsequently Director Brad Bird did Edna Mode as a voice over where she finally agreed to come onstage "but only in the form of a disillusioned middle-aged man."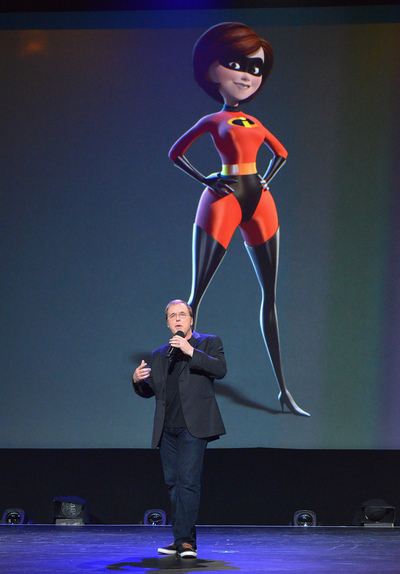 In their new, mid-century modern design house, the Parrs resume life as a family that just happens to have super powers. Mrs. Incredible fights crime while Mr. Incredible does a stint as a stay-at-home Dad to baby Jack Jack. For the story, Bird promises new allies and enemies, with appearances from old friends as well.

Bird was joined onstage with the cast of "Incredibles 2" which included all the original voices (Mr. and Mrs. Incredible–Craig T. Nelson and Holly Hunter, Violet–Sarah Vowell, and Frozone–Samuel L. Jackson) with the exception of Dash, now played by Huck Milner.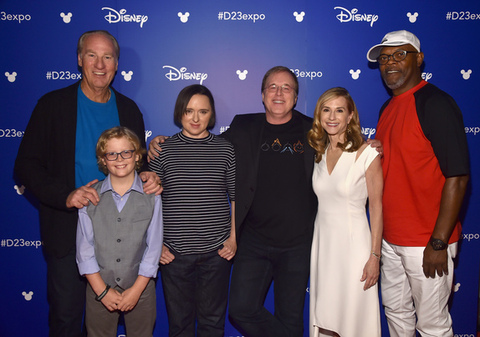 After all the actors took turns giving newcomer Milner some helpful career advice (Jackson: "Never read the comments.") they showed a short clip from the film, depicting Jack Jack still manifesting his powers while putting the smackdown on a raccoon. "Incredibles 2" is scheduled for release on June 15, 2018.
Lasseter then made the announcement that on "Toy Story 4," he would no longer be co-directing, but that Pixar veteran Josh Cooley would be the full director. While they had no footage ready at this early date, they did show a short docu/mocumentary on a typical day in the life of a Pixar director. "Toy Story 4" has an opening date of June 21, 2019.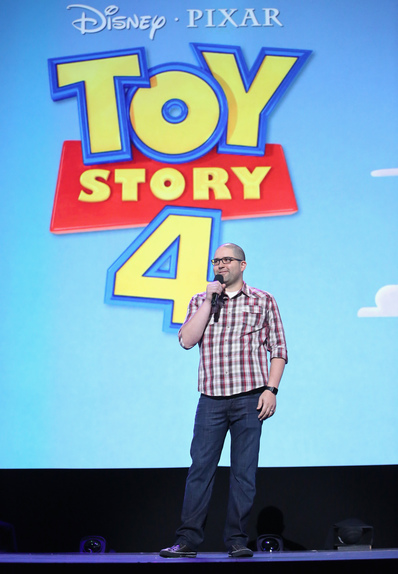 "Monster's University" director Dan Scanlon then presented the concept behind "Untitled Dan Scanlon Movie." It will be set in a magical suburb, in a world where magic exists, but at a level of difficulty that most utilize contemporary technology instead. There are no humans–just elves, trolls, and sprites, and unicorns are rodents. The story is based on Scanlon's personal history of having lost his father at a young age, and revolves around two teenage elves in a similar situation, who embark on a journey to spend one last magical day with their father.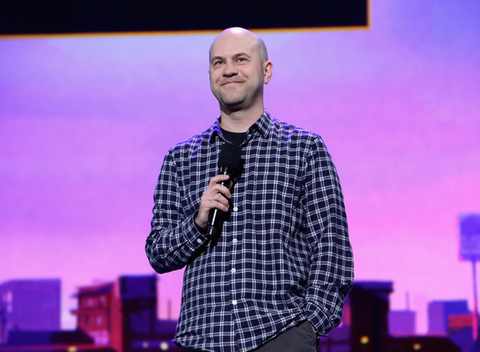 Finally, director Lee Unkrich, co-director and screenwriter Adrian Molina and producer Darla K. Anderson presented "Coco," in which Miguel, a young boy from a music-hating family, dreams of a career as a musician. His desperation to follow in his deceased idol's footsteps causes him to defy his family's wishes and earns him a trip to the Land of the Dead.
Michael Giacchino is in charge of the score, while the main song "Remember Me," is penned by "Frozen's" Kristen Anderson-Lopez and Robert Lopez. As a finale, guests at the presentation were treated to the first ever public performance of "Remember Me," with special guest Benjamin Bratt (voice of Ernesto de la Cruz, Miguel's musical inspiration) singing it along with 160 performers including the Grammy-winning Mariachi Divas de Cindy Shea and Ballet Folklorico de Los Angeles.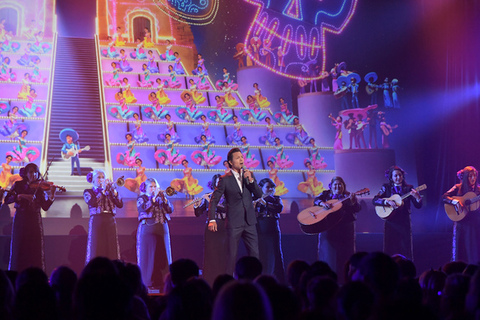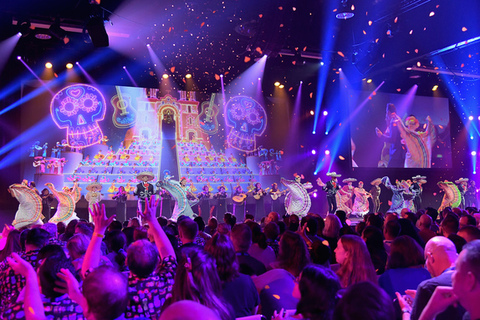 "Coco" will be in theaters Nov. 22, 2017.