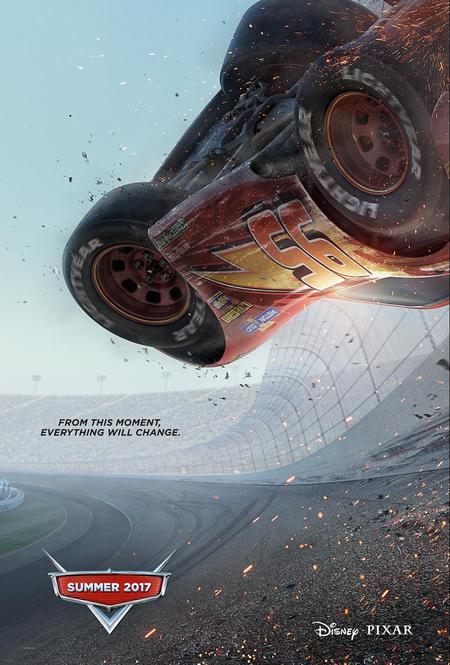 June 16th, Disney-Pixar embarks on one more road trip with Lightning McQueen in "Cars 3."
[All non-attributed photos and video courtesy of Disney.]
While in town for the film's premier at the Anaheim Convention Center, performers Owen Wilson "Lightning McQueen," Armie Hammer "Jackson Storm," Cristela Alonzo "Cruz Ramirez," Kerry Washington "Natalie Certain," Nathan Fillion "Sterling," Lea DeLaria "Miss Fritter," Isiah Whitlock Jr. "River Scott," Larry the Cable Guy "Mater," with Director Brian Fee and Producer Kevin Reher, gathered at a press conference to talk about bringing Lightning McQueen's last chance at the Big Time to life.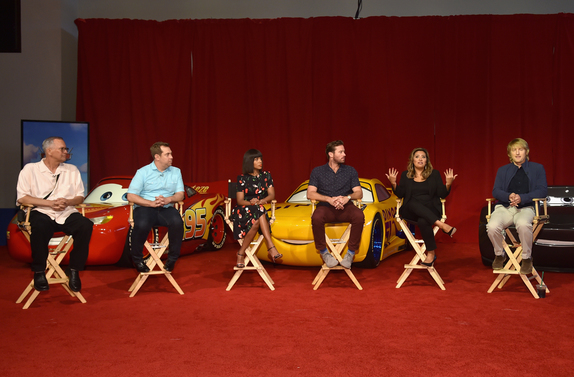 [SPOILERS FOR THE FILM AND ITS ENDING DISCUSSED. FOREWARNED IS FOREARMED.]
Select moments from the press conference video above:
Wilson on the enduring appeal of "Cars.": "I think that it's also the animators…did a pretty good job. 'Cause I know when they were first kind of animating the cars, before they figured out where they were going to do the eyes and stuff…there's something kind of human or inviting about the expressions, and so I think that helps to kind of make the cars more relatable and life-like to people. I think that's a big part of it. And the voice! The voices! Don't forget these voices! Pump a little life into this!" (gestures towards car stand-ins.)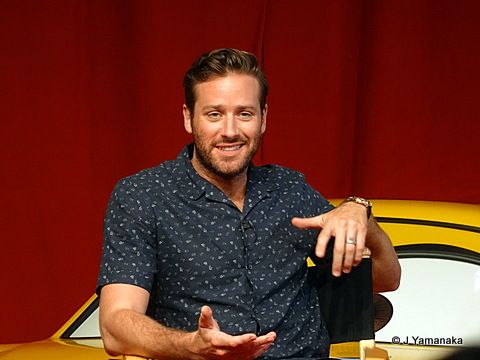 Hammer on the how Jackson Storm measures up to McQueen: "It's definitely a change. He's part of this class of racers called The Next Gen, and they're faster, they're smarter, they're better looking…just saying! I mean look at that thing! (gestures towards Jackson Storm) Look at it!"
Wilson: "That does look pretty cool."
Hammer: "I want to put a motor in that thing and take it home!"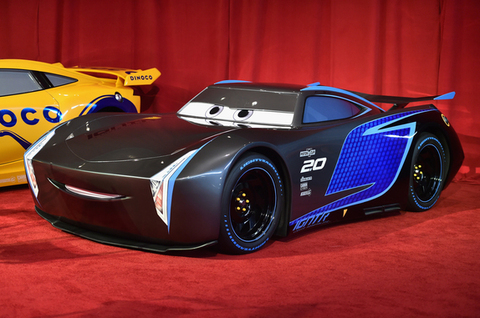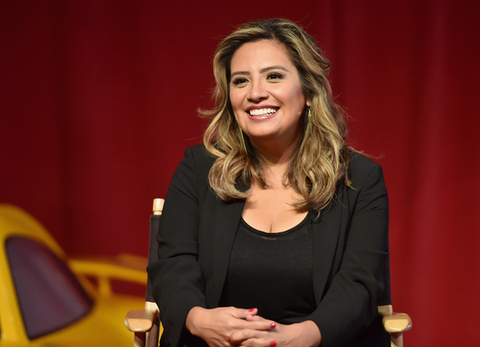 Alonzo on whether "Cars 3" will appeal to all genders: "It's not really about boys and girls for me, personally–I actually approach it as an economic level. 'Cause I grew up so poor…that I want poor kids to know that they have a shot at doing it. So for me, I think the lesson surpasses gender and actually goes to the childhood that somebody has…
"I love that you said that this is Pixar's 'Wonder Woman,' because for me, I think that we don't have enough stories about female characters actually in a world with male characters, where they get to succeed in a way that isn't romantic or anything–it's just being empowered and succeeding. So, I think it surpasses gender for me. It's just anybody, any kid, that feels disenfranchised, disappointed, feels like they don't belong, feels like what's the point…this is the story for them. For me, this is a story about hope. And we need more stories like that, because the kids are the ones that grow up and they're the ones who take over the country."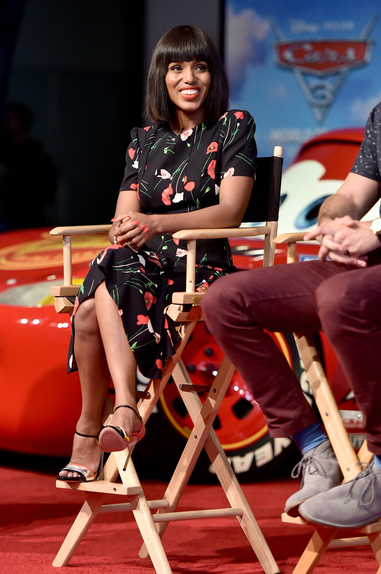 Washington on why "Cars 3" resonates with everyone: "What's so special to me about this film is not that the girl beats the boy, but that they win together. And I feel like that's such an important message, that she wins, but that they win together. That there's room for the Mentor and the Mentee. There's room for the girl and the boy. There's room for the Champion and the Newcomer, and that if we work together, there's room for everybody at the table. And I think that's the one of the most special things about the film."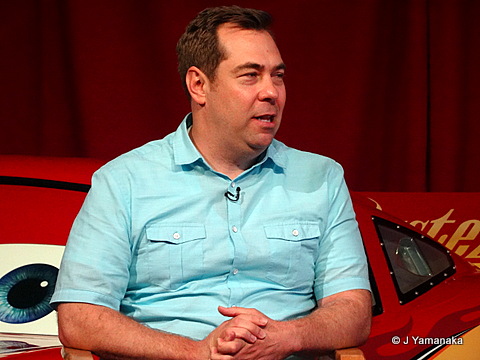 Fee on the message of "Cars 3:" "It was a very important movie for me, personally, and for us as a studio. Again, coming at it from a parent, you know…There are certain scenes with McQueen and finding out what he meant to Doc Hudson–to finding out that he was the most important thing in Doc's life…you know, that's a scene that I had with my kids, when I realized that being their father was the most important thing in my life. So it's a very personal story to try to get as a parent, going through transitions, right? But also, just having two daughters and again, wanting them to have the freedom and the courage to do whatever they want without any barriers. And if there are barriers, what do they need to break through the barriers? These are the things we tried to get into the film."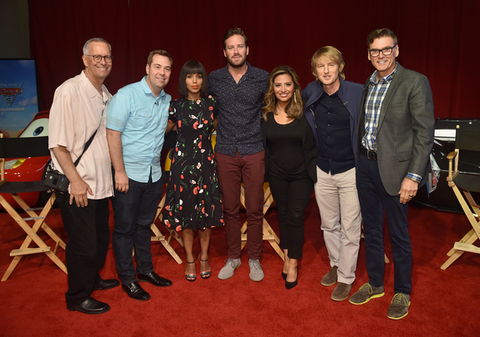 Next up was the second panel of the morning with the second half of the major cast.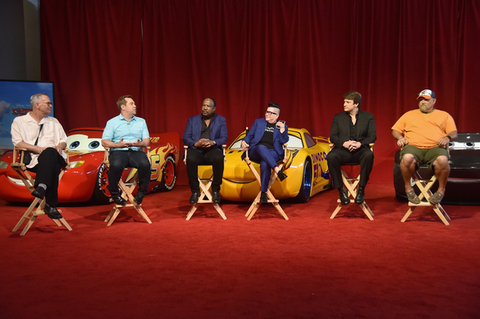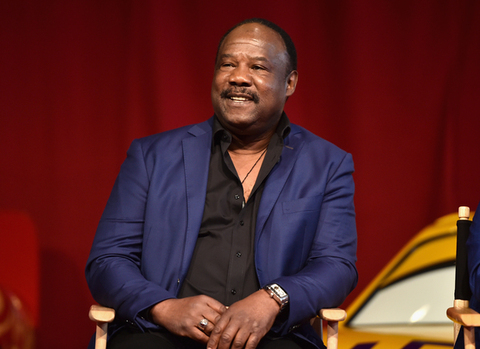 Whitlock Jr. on the importance of knowing your history: "I really feel that we need to pay attention to a lot of the pioneers, a lot of the people who have come before us and some of the struggles, especially with the character that I play, Wendell Scott. We need to pay attention to that, to see how we got to where we are today and I know with Wendell Scott (River Scott that I play)…he did not have the sponsors and the equipment and especially racing in the segregated South…There were so many obstacles, and yet he was able to persevere. And I think that's the key word there is "perseverance"–overcoming a lot of those obstacles to be successful. That's sort of the heart of racing…when we think about racing, we think about the passion and the heart and what it's all about. I think the character I play exhibited that over time."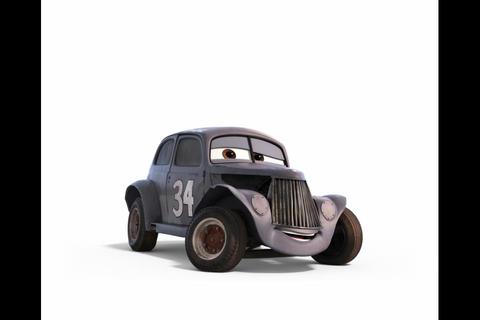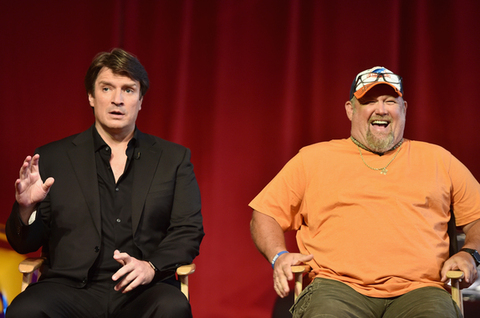 Cable Guy on Mater: "I think Mater has a good role in this. Mater does what he's supposed to do, you know? Just when you're about to cry, Mater says something stupid and then you laugh again. There's no "Cars" without Mater. That's what it's all about! About McQueen and Mater and what's going on in their lives. I don't care if Mater's got one line, Mater's Mater and he'll always be Mater."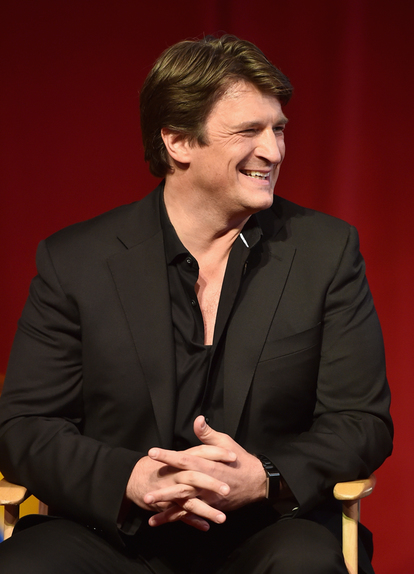 Fillion on working with Pixar: "Here's my theory: Nothing happens by accident in a Pixar movie. They tell a story one pixel at a time. So. By the time it gets to the point where I'm sitting there in front of a microphone, all the hard work has actually been done. I rely very heavily on the director, we get to play around a little bit, but in all honesty, you're looking at a Thanksgiving meal, and Nathan is the pepper. You know what I mean? The work is kinda been done. Just need a little pepper buddy! <snap> …and you're done."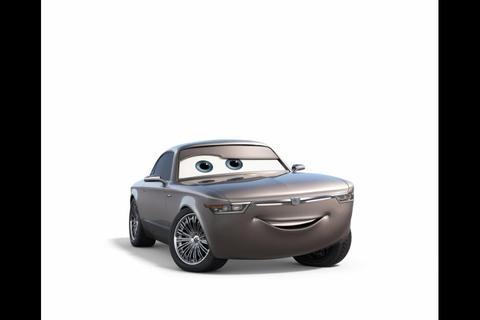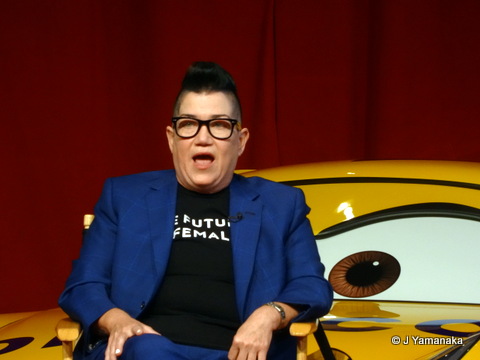 DeLaria on having input on Miss Fritter's design: "They used my high school on the side of the bus, which I think is amazing. And the license plate is my birthday. It wasn't like…I didn't call them up "I WON'T DO IT UNLESS MY BIRTHDAY IS THE LICENSE PLATE!" They called me and said 'what's your birthday? What high school did you go to?' and the next thing I knew, I was actually saying my high school in the script and it was on the bus, and I just think that's kinda great."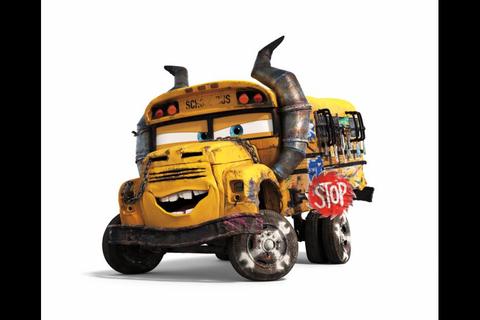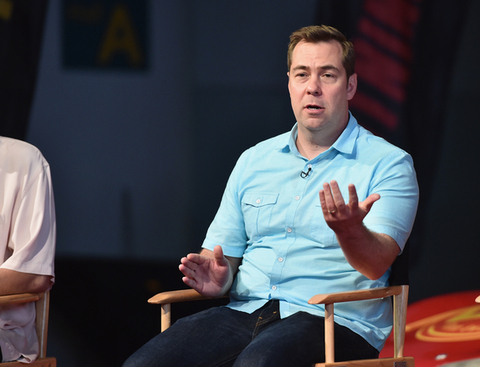 Fee on 'Humphrey Hop:" "I watched a lot of TV when I was a kid, Disney Channel and…'Humphrey Hop' is one of those songs, now I'm 43 years old, and still a week doesn't go by that I'm not singing that tune in my head. It's just ingrained. It's a childhood favorite…it's just one of those moments where you kind of realize well, I'm directing the movie. I can do whatever I want. I want the 'Humphrey Hop' in there! I'm glad someone else recognized it and got something out of it, because I thought that was just for me."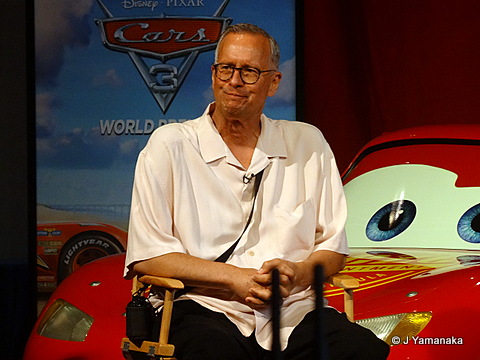 Reher on the Pixar method of filmmaking: "My favorite is when some…we've had a couple comments where people come up and said 'I was crying over a car! Come on! Wow, you killed me!' And then I'm like yeah, we did right. We did it right.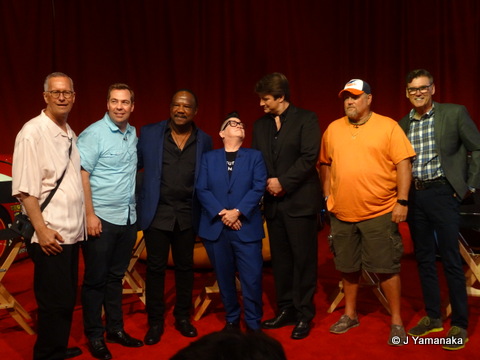 In conjunction with the two panels, we were treated to a presentation on the short "Lou" with Director Dave Mullins and Producer Dana Murray.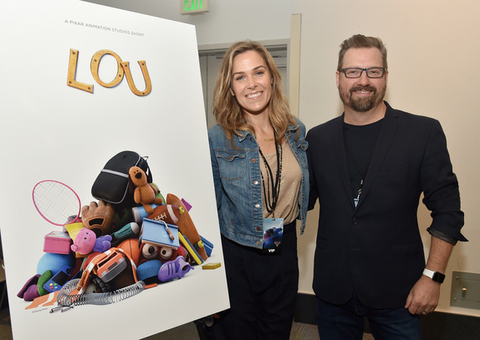 This was very similar to the talk the two gave at the Early Press Day that took place at Pixar previously this year (I wrote it up here.) In it, the duo described Pixar's method of developing an animated short which is as long and as painstaking as you'd expect of its quality of work.
"Cars 3" will open in theaters with "Lou" on June 16, 2017.