What with Pandora unfolding at Disney's Animal Kingdom, I spent the better part of a beautiful day recently scoping out the park for Hidden Mickeys. Like this one in Africa's Harambe Village: silver balls in a basket perched on a shelf high above street level might form Mickey ears? Look for this basket across from Tusker House Restaurant and between Mombasa Marketplace and Tamu Tamu Refreshments. (Thanks to Josh P.)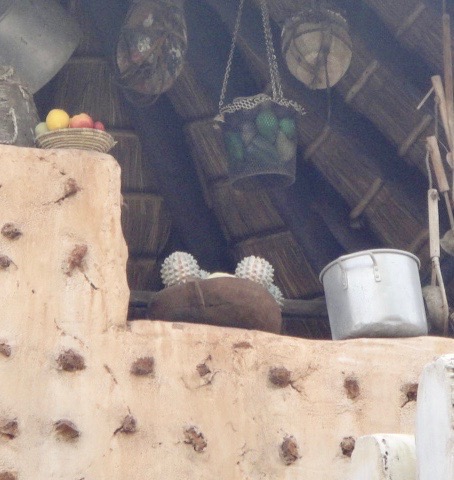 Rafiki's Planet Watch is home to many great Hidden Mickeys, and some questionable images. Is this a sideways classic Hidden Mickey – the black marks (ears?) to the left of the turtle's eye (head?) or black marking to the right of the eye (head?). Find the turtle near the upper part of the wall to the left as you walk through the main entrance doors to Conservation Station. (Thanks to Leah Lakatosh and Stephanie Harrison).

At the rear of Conservation Station, walk to the Puerto Rican Boa exhibit, which is just to the right of the Nutrition Center exhibit. Two potential Mickey images can be found here; one in the white circles in a band crossing the top of the display window. Any Hidden Mickeys here; maybe in the middle of the photo? (Thanks to Leah Lakatosh and Stephanie Harrison).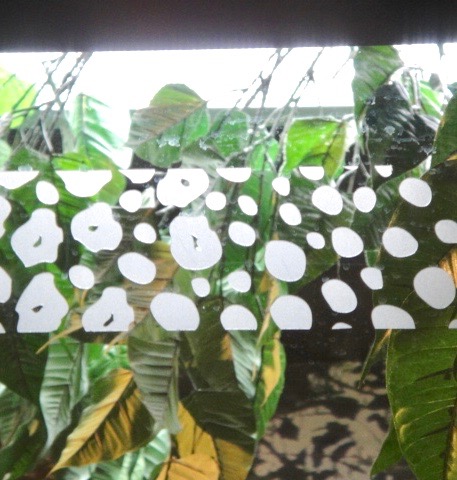 And a second image made of tiny markings or holes in the bark of the lower tree trunk at the back right inside the Boa enclosure. What do you think? (Thanks to Kate Whiddon).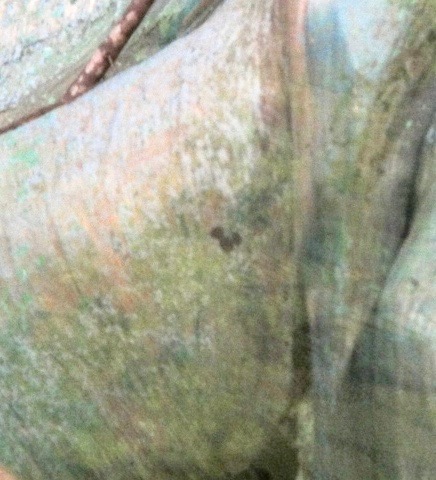 Over in Asia, fruit sits in a basket in a cart along the walkway near Kali River Rapids. A fruit classic Mickey, tilted down to the left?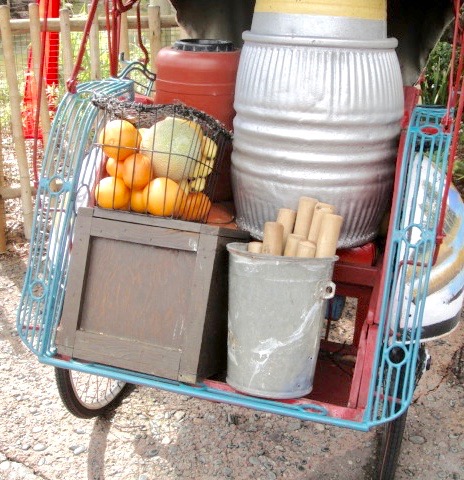 Make Disney memories with Hidden Mickeys!