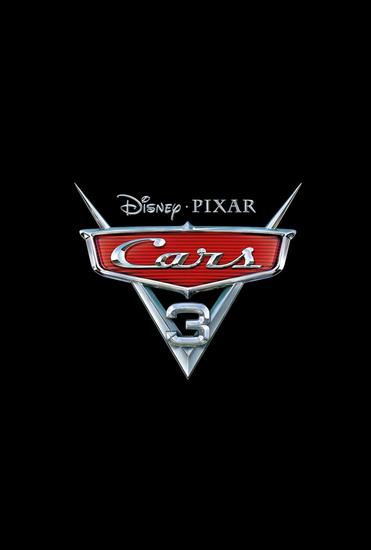 "Cars 3" is rapidly approaching the finish line for release this June 16th. To learn more about it, AllEars.Net was invited up north for an early look.
[Non-attributed photos and video are courtesy of Disney.]
The trip began with a visit to Pixar Studios for a screening of some scenes from the movie still in production.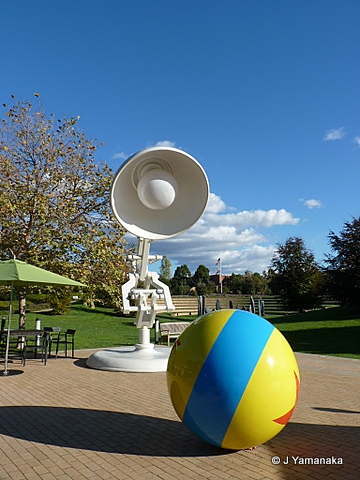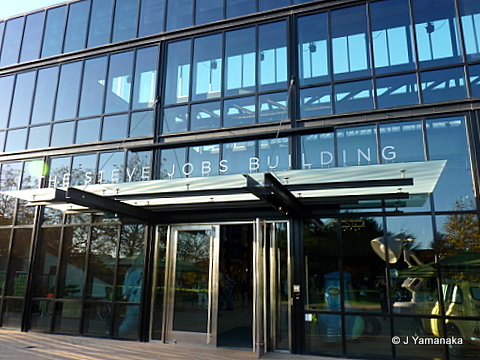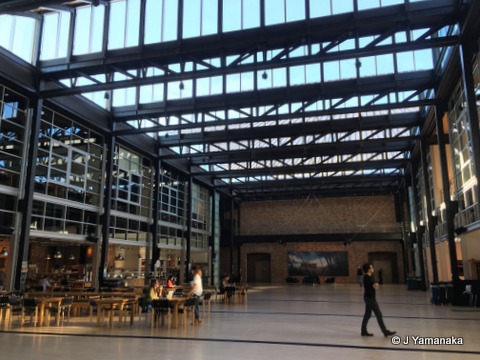 Director Dave Mullins and Producer Dana Murray screened and spoke on the adorable short "Lou," that will accompany "Cars 3" in theaters.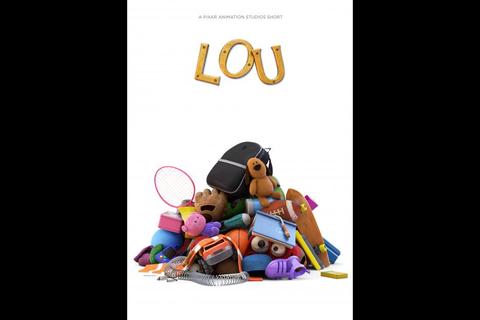 Dave Mullins
–John Lasseter gave Mullins guidelines on the specific ingredients that make up a Pixar film: Heart, entertainment, setting, and animation.
–Heart: The main character is flawed, but experiences personal growth throughout the film.
–Entertainment: The story must be unpredictable and funny.
–Setting: The film must transport the viewers to a place both exciting and new.
–Animation: The film must call for being animated and must use animation's full potential.
–After eight years of pitching ideas, Mullins came up with a story revolving around a character who could hide in plain sight, and a character who longed to be accepted.
–The final story stars a Lost and Found pile that loves returning toys, but fights back when a bully starts stealing from kids.
–The characters were reworked several times to make them more sympathetic.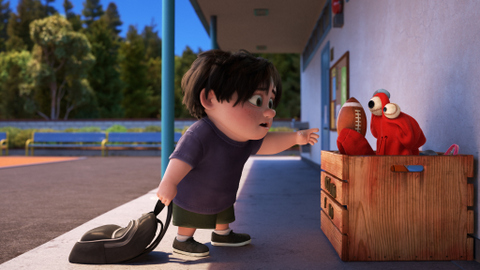 The next day, presentations on the making of "Cars 3" kicked off with "Start to Finish: Pixar's Production Pipeline." Supervising Animator Bobby Podesta, Supervising Technical Director Michael Fong, and Effects Supervisor Jon Reisch spoke on the film's technical process.

Michael Fong, Jon Reisch, and Bobby Podesta
–Making something visually tangible is rooted in making something emotionally tangible.
–A sequence where Lightning McQueen is in a Demolition Derby is a physical manifestation of his intangible feelings of being out of his element.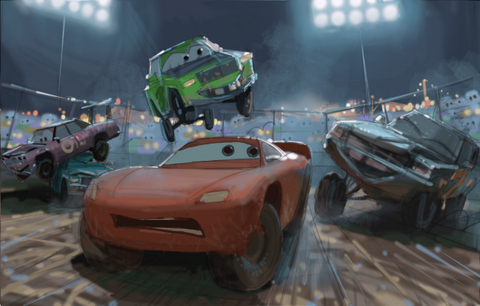 –After a research trip to real-life Demolition Derbys, the animators tried to come up with ideas as to what it would feel like, to be different types of cars in that situation, and how different characters would react to that environment.
–Technical effects are vital to creating believable interactions that ground the characters in this world. At their best, by making physical jeopardy believable, they increase the emotional stakes.
–Simulating mud was one of their big challenges for this film, much like snow was for "Frozen," and hair was for "Brave."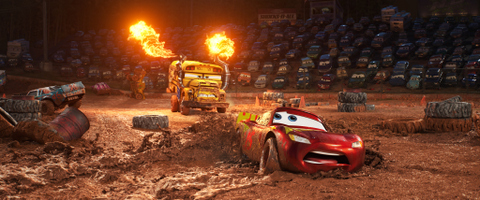 –The mantra "Story Is King" effects every department at Pixar, including the technical ones.
–All the visual effects in the scene need to be adjusted to avoid stealing focus from the story beat, which is McQueen's emotional state.
–If McQueen's fear, anger, and embarrassment in this sequence isn't conveyed effectively, it makes his subsequent scenes where he lashes out feel unearned.
–The goal is not photorealism, which is not always aesthetically pleasing or best for the story. The goal is Directed Realism, in which physics can be broken if true physics would detract from the storytelling.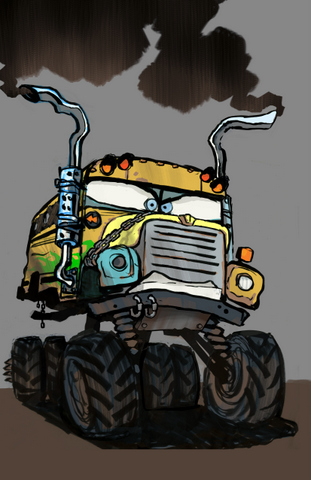 Next up was Directing Animator Jude Brownbill, Production Designer Jay Shuster, and Characters Supervisor Michael Comet talking about the new characters to "Cars 3"–"The Next Generation."
–Looking at the next generation of cars introduced to the world of "Cars," they display all the advantages of the technological advances since the first movie came out.
–With generally better aerodynamics, they are lower to the ground with a better wind profile than McQueen.
–The virtual construction of the cars mirrors actual car construction with various shading passes done for different layers of paint, gloss coating, etc.
–McQueen is the baseline, from which all the other cars should differ in comparison.
–Subtle changes were made to McQueen to make him appear slightly less stable and older on the track.
–Aspects of all the "Cars 1" models had to be revised because the rendering quality is so much better now and flaws more evident.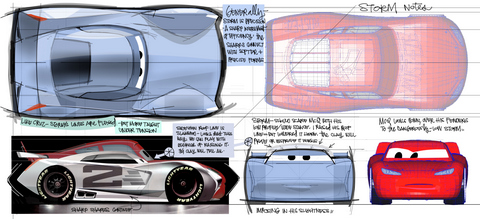 –McQueen's new nemesis Jackson Storm is designed in stark contrast to McQueen: All sharp edges and corners compared to McQueen's friendlier, rounded body.
–Low to the ground, Storm has a tight suspension so he has less vibration and can make tight turns.
–He drives with precision and calculation and appears to race almost effortlessly, which makes him more of a threat to McQueen.
–Personality-wise, Storm is overconfident, arrogant, and intimidating. He cares about nothing but winning and himself.
–Outside of racing, Storm holds himself relatively still, which helps give him the aura of power. Vocally, he over-articulates and often expresses with his eyes a disdain that is in opposition to what he is saying.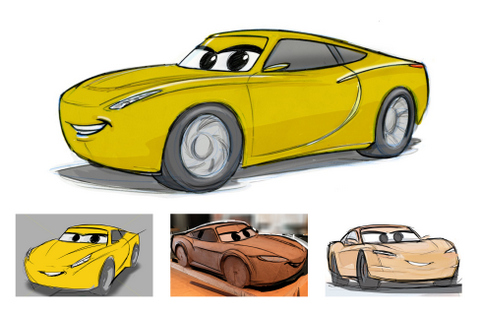 –Cruz Ramirez, McQueen's young high-tech trainer, has a design somewhere between Storm and McQueen.
–She's a powerful technologically advanced racer, but in contrast to Storm, also has a heart and a passion for the sport.
–Full of enthusiasm and energy, Ramirez has done all of her training on simulators and is a little out of control when it comes to real life racing.
–Ramirez's character is based largely on her voice actor, Cristela Alonzo: Smart, determined, funny, and from modest beginnings.
"Cars 3" opens in theaters June 16, 2017.