Contributing photographer Jason of disneygeek.com sends us these photos from his trip to the parks on Friday, April 21, 2017.
A video overview of the Star Wars Construction site from the Mickey and Friends Parking Structure
Looking toward Critter Country forms are still up for the new railroad bridge.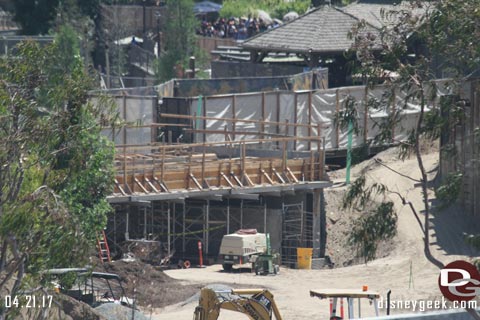 More steel being added to the large show building. It now extends out over half the basement/pit.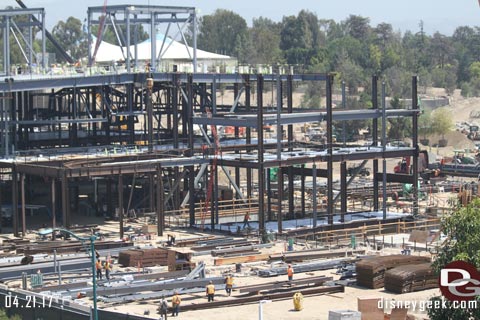 The circular structure now appears to be a spiral perhaps, notice the left side higher than the right.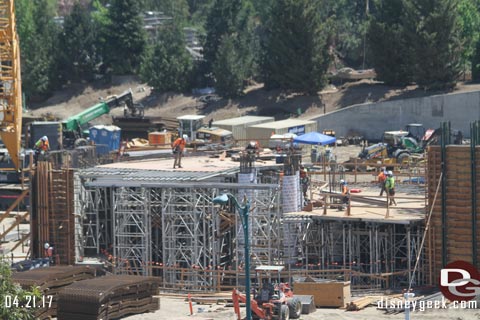 The Downtown Disney banners have been updated to reflect the new end date, August 20th.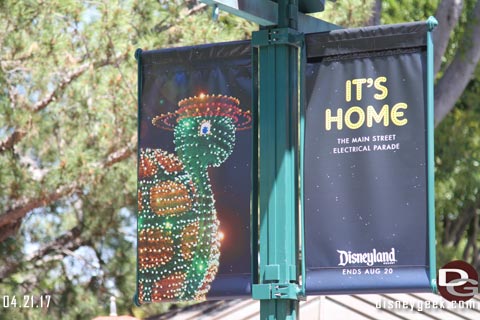 A Canadian Anaheim Music Festival taking place in Stage 17 today and Saturday. A workshop was wrapping up when I stopped by.
Guardians of the Galaxy – Mission: Breakout! opens in about 5 weeks on May 27th. The exterior is receiving the finishing touches. Scaffolding is all removed now.
A look at the entrance way.
Ornament Valley this afternoon.
Some cactus are starting to bloom in Ornament Valley.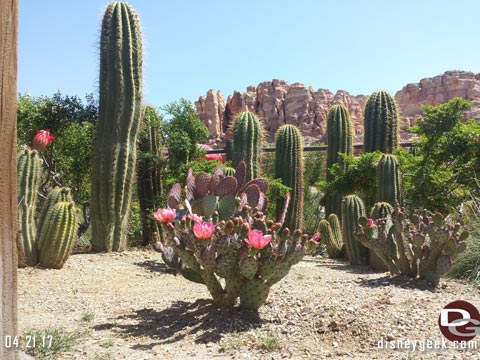 The Redwood Creek Challenge Trail is hosting Earthweek activities.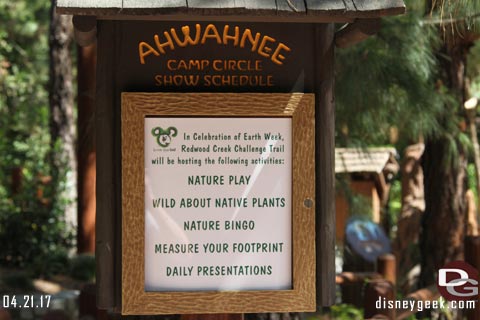 Nature play sets in the camp circle area.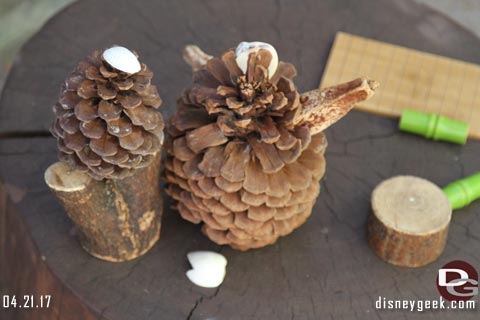 The Environmentality Art Challenge entries have been moved from the Opera House to this area.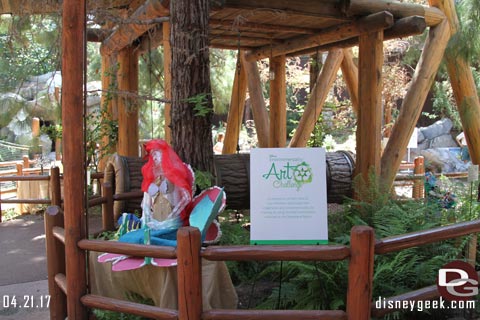 Cast Members hosting more activities.
From Critter Country you can see the rail for the boats is being installed and the rock work is moving along on the north side of the Rivers of America.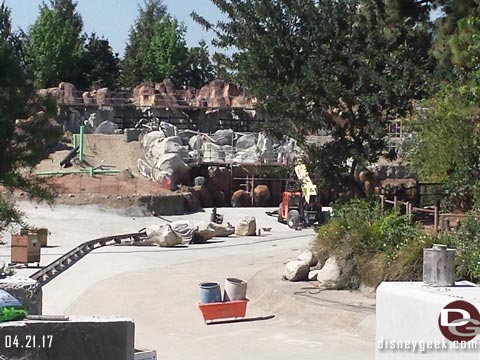 A closer look.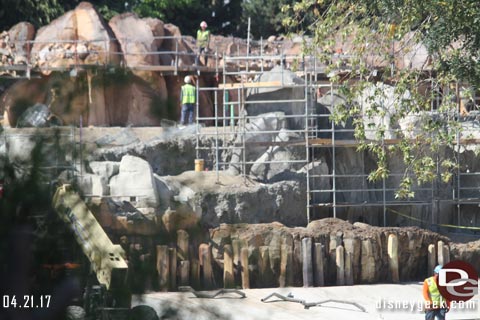 The new bridge for the Disneyland Railroad over the walkway leading to Star Wars.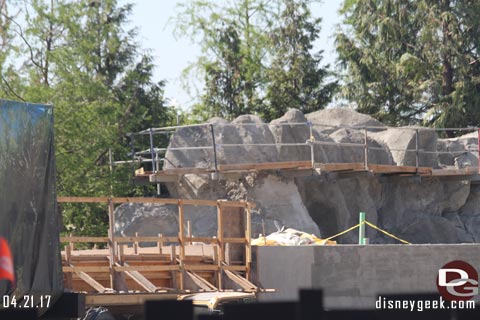 In some of the planters of New Orleans Square some new statues have appeared over top of utility plates.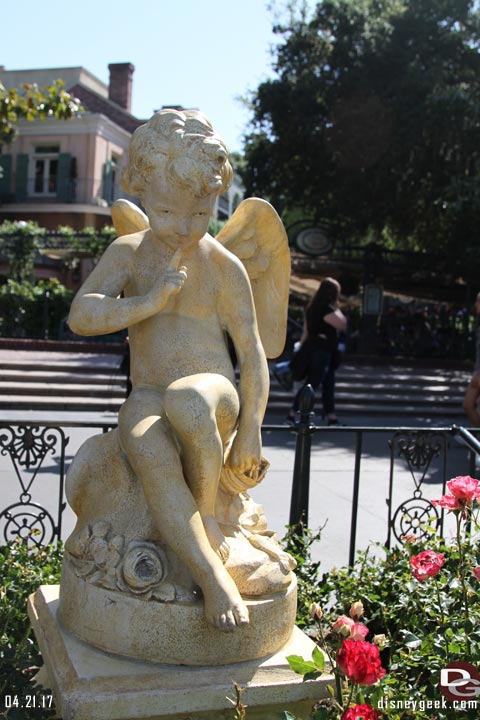 Mary Poppins and the Pearly Band.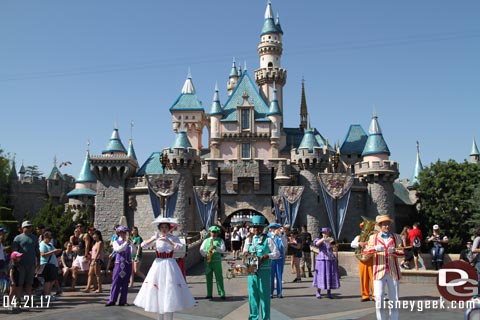 The Castle Holiday Shoppe opened Thursday replacing the Castle Heraldry Shoppe in Fantasyland.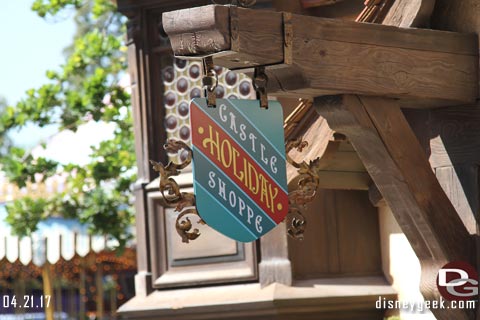 A quick look around inside.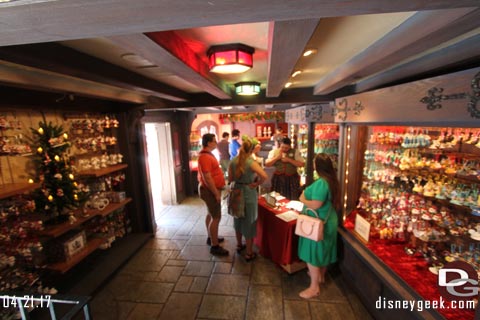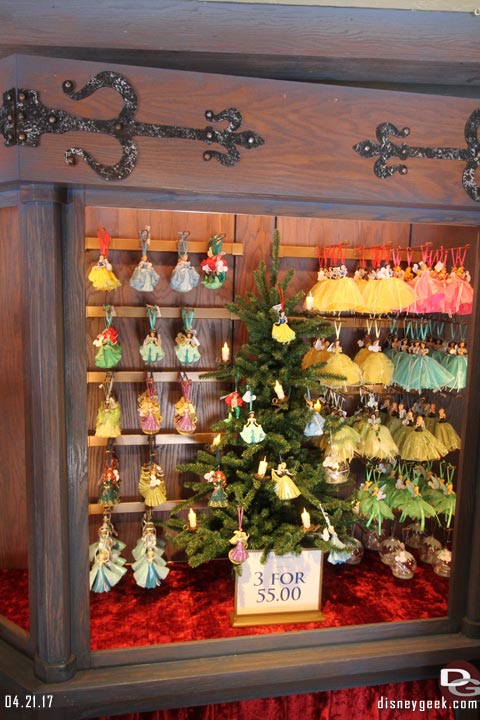 The pools at the Grand Californian have been closed since early this year for a major refurbishment. The pool closest to the walkway looks close to reopening. The decking looks complete and it is filled.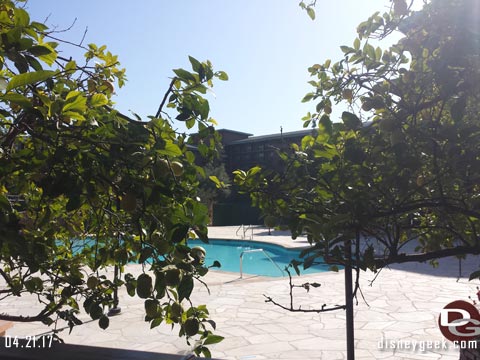 Returned to use a Toy Story FastPass and at 5:24pm this was the posted wait time and return window.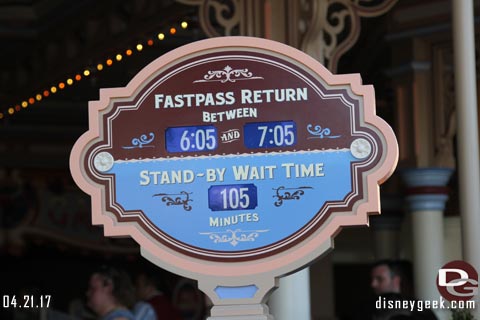 Elena of Avalor photo opportunity in Paradise Gardens.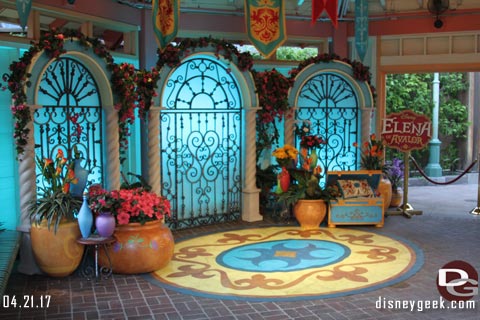 Corn Dog Castle is closed for renovation. Paradise Garden Grill has a new menu featuring corn dogs and other fried items.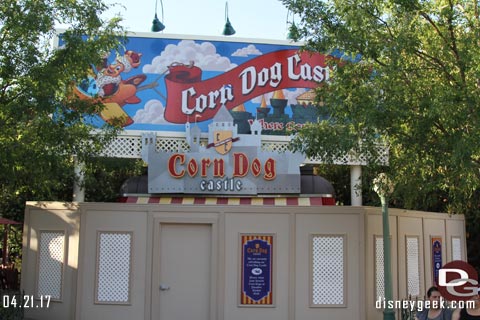 Cars 3 merchandise in Sarges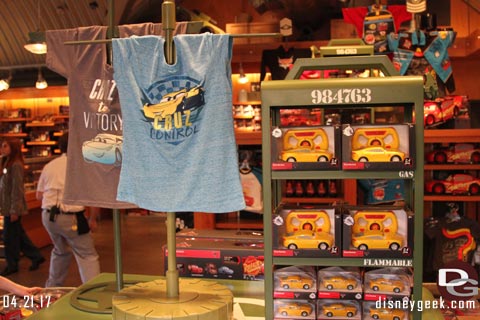 The Sunset Showcase Theater is hosting a Pirates of the Caribbean – Dead Men Tell No Tales Sneak Peek.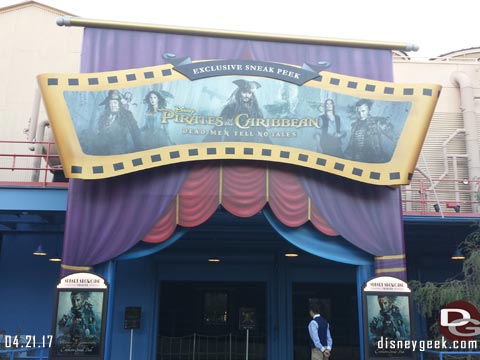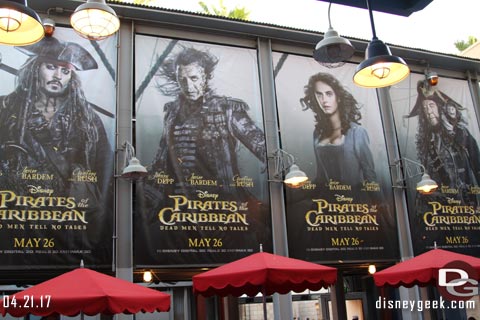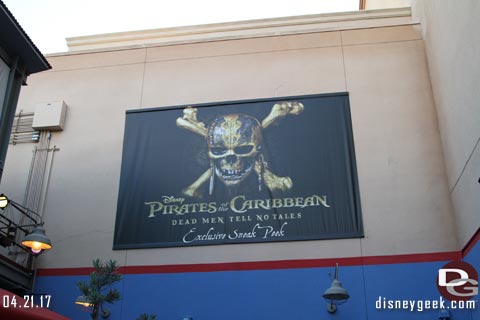 A display case houses some costumes and props. A little hard to get a good angle with guests waiting right in front.
Captain Jack Sparrow Costume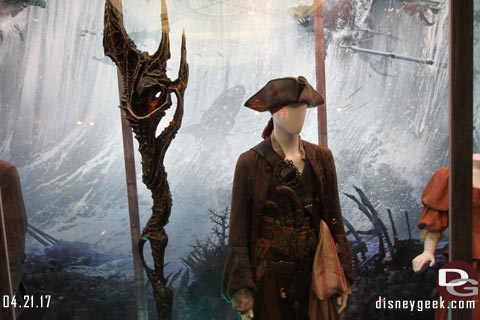 Carina Smyth costume worn by Kaya Scodelario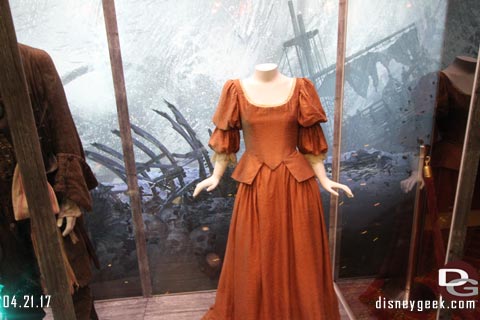 A family of ducks out for a walk at Disneyland near Sleeping Beauty Castle.
Hope you enjoyed this highlight tour of the Disneyland Resort. For additional photos and details from this trip you can check out the full Disneyland Update I posted on my site, https://disneygeek.com Also be sure to follow me on twitter @disneygeekcom for pictures from the parks.