Star Wars Celebration, the Lucasfilm convention devoted to all things Star Wars, has alighted on Orlando, FL this year, with its usual star-studded panels and coveted merchandise.
The first panel to kick off the weekend was "40 Years of Star Wars," which featured George Lucas on stage, reminiscing about the origins of Star Wars with most of the major recurring cast of the series.
[Unattributed photos courtesy of Disney.]
"I'm not supposed to say this, and I wasn't supposed to say it then…it's a film for twelve-year olds. It was designed to be a film, like mythology, of this is what we stand for. You're about to enter the Real World. You're twelve years old, you're going to go on into the big world, you're moving away from your parents being the center focus…you're probably scared, you don't know what's going to happen…and here's a little idea of some of the things you should pay attention to: Friendships, honesty, trust, and doing the right thing. Living on the Light Side, avoiding the Dark Side…these are the things it was meant to do."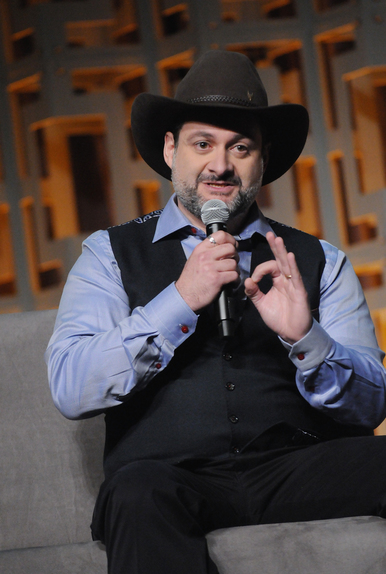 Dave Filoni
"The most important lesson there (from "Clone Wars") honestly, and it kind of combines everything, (Lucas) used to always tell me: 'Don't be afraid.' It seems very simple, and most of the big ideas you have are very simple, but when you're coming on board to direct this major franchise that all of you love and around the world people love, it's easy to get overwhelmed by that idea, and that is going to limit you and more importantly limit your creativity, if you become afraid of it…It's just a true thing in life, as you've always said, 'just don't be afraid. Make no decision out of fear.' That's key."

Liam Neeson (taped message)
"I'm actually here on location in the Canadian Rockies. We're making a movie–a very unofficial movie…about Jar Jar Binks, and what happened to Jar Jar. Spoiler alert: He did go to the Dark Side."

Hayden Christensen and Ian McDiarmid
McDiarmid: "The one (scene) that stands out for me is in 'Revenge of the Sith,' and that's when we all get to go to the opera…The reason I liked that so much is I'm a theater actor too, but more than that, Hayden and I could really sit down and, from my point of view anyway, have an evil chat."
Christensen: "I will share with you one of my challenges: I had been conditioned from a very young age to make the sound effect when I'm swinging a light saber…it was a difficult habit to break. I remember on a couple of occasions, George would come over after we had filmed a fight scene and, in a very encouraging way, say 'you know Hayden, that looks really great…but I can see your mouth moving and…you don't have to do that. We add the sound effects in afterwards.'"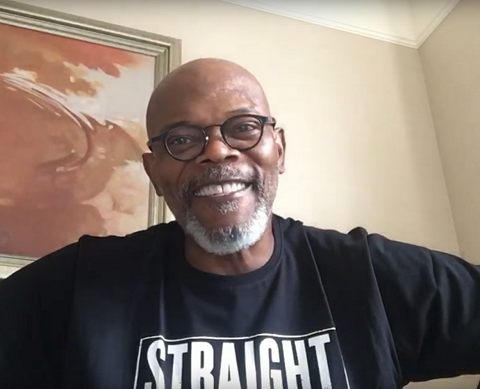 Samuel L. Jackson (taped message)
"And while you're all sitting there, I know you're all in my corner on this, we know Jedis can fall from incredible heights and survive, so apparently I am not dead. Yes, I have two appendages right now, but we know the long and rich history of Star Wars characters reappearing with new appendages and being stronger and better than they ever were. Mace Windu is awaiting his return! Let's make it happen!"

Warwick Davis, Anthony Daniels, and Billy Dee Williams
Williams: "There are two components: (to Lando) The cape and 'Calrissian'–an Armenian name. And I thought wow, that's interesting. Let me play around with this whole idea. 'Cause I didn't want to do a kind of stereotypical, cliche kind of character. I wanted to bring something really special to it. Something bigger than life."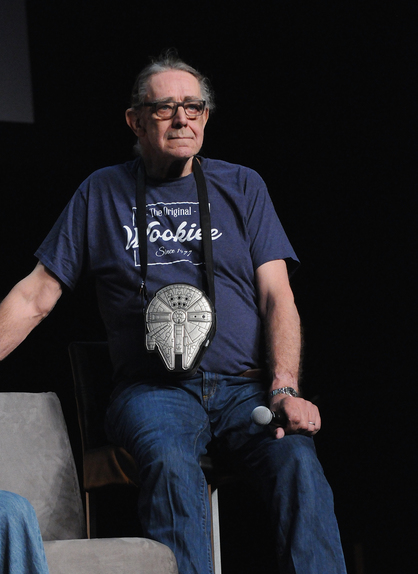 Peter Mayhew
On how he and Chewbacca are similar: "Well, we're the same height, for starters."
"I can never get over the fans. They are supportive; they're with you in good times, bad times…they're more supportive than my actual family."
As series star after star appeared, the roar of the crowd increased exponentially, until the final actor Harrison Ford entered and the room exploded.
Harrison: "You can have the most brilliant cast in the world, but they have a story to tell; and the story we had to tell was more than sufficient. It was full of humor, emotion, and conflict, and it was a brilliant invention of a mythology that has sustained interest for over forty years–and that's made out of whole cloth by George. An actor without a story to tell might as well go home, so it was a brilliant opportunity for all of us."
After the actors had accepted the crowd's accolades and left the stage, Lucas and Kennedy led a short tribute to the late Carrie Fisher, along with Fisher's daughter, Billie Lourd.

Billie Lourd
Lucas: "…She really is a modern woman, and she isn't just a woman that, you put guy's clothes on her and she becomes a hero. She was a princess, she was a senator, she played a part that was very smart, and she was having to hold her own against two big lugs…goofballs who were screwing everything up, but she was the boss, it was her war….She was brilliant, and obviously we'll all miss her, but she'll always be the princess who took command and never backed down, never was in jeopardy–she was always helping the other guys get out of the messes they created. We'll all love her forever and ever."
Lourd: "My Mom used to say she never knew where Princess Leia ended and Carrie Fisher began. She went from being an unknown actress, the daughter of Debbie Reynolds and Eddie Fisher, to Princess Leia, a character synonymous with the idea of the ultimate Strong Woman. A soldier. A fighter. A beyond-capable, independent, sensible woman in control of her own destiny. A rebel who resisted the norm. She was imperfect in many ways, but her imperfections and willingness to speak about them are what made her more than perfect. My Mom, like Leia, wasn't ever afraid to speak her mind and say things that might have made most people uncomfortable, but not me and not you. That was why she loved you, because you accepted and embraced all of her: The strong, soldier of a woman she was, and also the vulnerable side of her, who often and openly fought her own Dark Side, knowing early on that we all have a Dark Side of our own, whatever it may be."
After a short retrospective of Fisher's various on-camera appearances–sharp, incisive, irreverent, and unrepentant–one of the most poignant moments of the morning came as, revealed in a corner of the room, John Williams and the Orlando Philharmonic Orchestra, began playing "Princess Leia's Theme." They followed it up with a mini-concert of selections from the iconic soundtrack.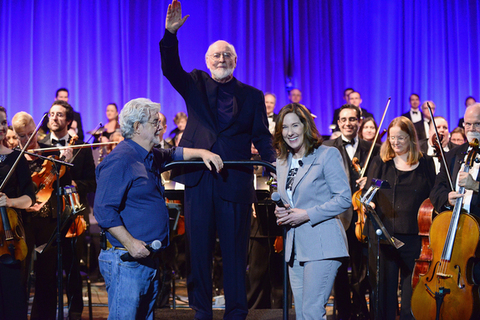 The music of Star Wars is so powerful and so integral a part of the cinematic experience, this performance with the in-person appearance of the legendary John Williams made it a highlight of the panel…which was already a highlight of the entire Celebration. If you could only make one session of the four days of programming, this was certainly the one to attend, and it is no wonder huge numbers of people slept out overnight to get a seat in the room. It was a phenomenal way to kick off Star Wars Celebration Orlando.