A few years ago I wrote a blog describing several Disney fan events that take place around the country. Carol and I really enjoy this sort of fan get-together. For us, they are an easy way to keep the magic alive without making that long trek south!
The response to that first blog was immediate. People said things like:
– "I wish I had known about this, I live very close by."
– "I would love to know when this is next year!"
– "That sounds like so much fun; I'd love to go some time."
So if you're looking to spend some happy times with fellow Disney fans, people who share your Disney addiction, here is an update just for you! It's a list of a few of those "non-theme park events" coming up in 2017.
These local events can help you put the maximum "Disney Magic" in your life!
1. Southern Ontario "Canadian Disney Addicts" — April 23 2017 — Whitby Ontario
In June 2015 twenty-four strangers met in a Denny's restaurant in Whitby Ontario. The only thing we had in common was a love of all things Disney.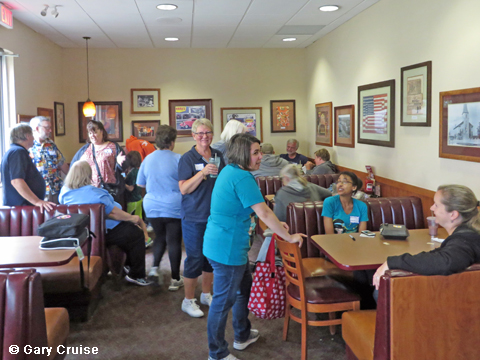 We spent a wonderful afternoon talking about our happy place, sharing ideas, trading Disney pins and Vinylmations and most importantly, making new friends. You can read about the first event in an AllEars blog HERE.
That first meet was so much fun that we have continued to get together about every three months since then. As many as 60 die-hard Disney fans have joined us! If you live in Southern Ontario please come out and be part of the fun.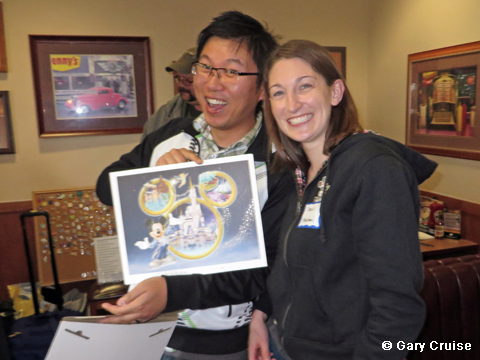 The next meet will be held Sunday, Apr 23rd at Blue Sea Restaurant, 836 Brock Street North, Whitby Ontario from noon to 5:00 p.m.
There are similar Ontario groups which have recently held meets in Niagara Falls and Ottawa. If you live in those areas please post a comment below and I'll send you further details.
2. Trade 'til You Fade — Apr 28 – 30 2017 — Somerset New Jersey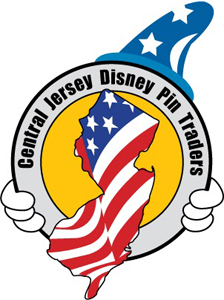 This weekend-long event, organized annually by Central Jersey Disney Pin Traders, is a fun-filled experience for those who collect and trade Disney pins and Vinylmations.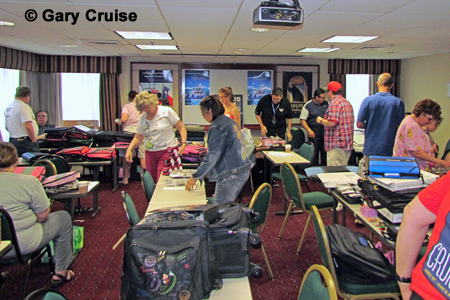 There are games, raffles and even an optional gift exchange which can be hilarious!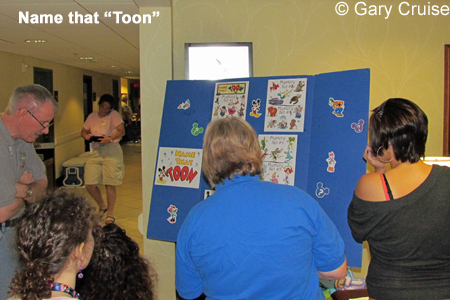 Full details are available on the Central Jersey Disney Pin Traders web site HERE.
Read a blog about the 2012 event HERE.
3. Dayton Disneyana — Jun 10 – 11, 2017 — Dayton Ohio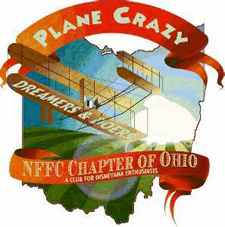 Another wonderful weekend-long event, however this one caters to Disneyana collectors. The Dayton "Plane Crazy" Chapter of the Disneyana Fan Club does a terrific job organizing this annual bonanza for Disneyana collectors.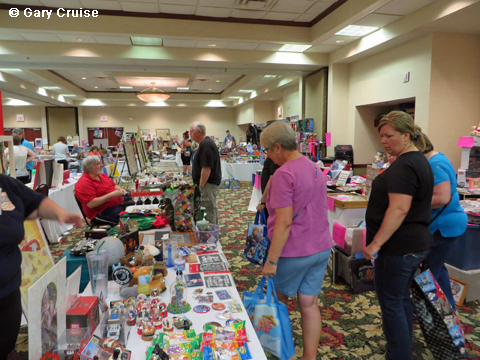 A hotel ballroom is chock full of vendors tables overflowing with high quality collectibles. This is not a flea market, these are real collectors selling quality product. Carol always finds some unique treasures to take home with us!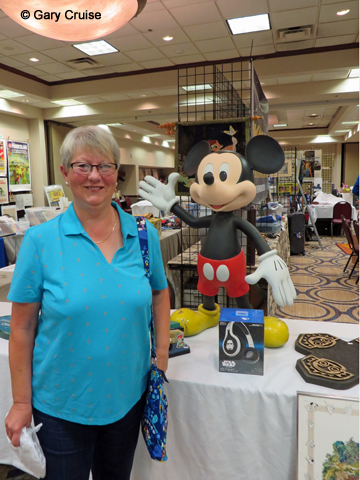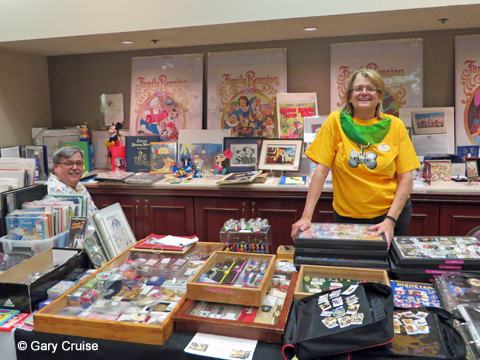 There are always a few interesting speakers who pass on some fascinating tidbits of Disney history and gossip during afternoon and evening seminars.
This year's event will feature some well known guests:
– Mike Peraza, a Disney artist, designer and animator for over 35 years. Mike has used his range of talents on projects as varied as the animated Mickey's Christmas Carol and the real-life Carsland at Disney's California Adventure Park. I'm sure he'll have some interesting stories to tell!
– Patty Peraza, another Disney artist with years of experience across a broad spectrum of projects. Patty was the first female hired by Disney from the prestigious CalArts program and was the first female effects artist at Walt Disney Studios. Early in her Disney career Patty worked with her husband Mike on Mickey's Christmas Carol and later was a project leader for the animated feature Beauty and the Beast.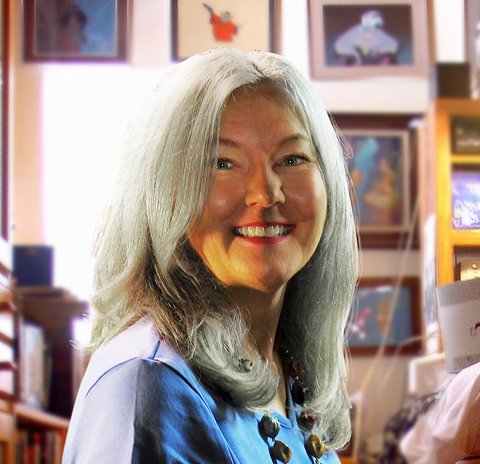 – Jim Hill, who has become a wonderfully entertaining regular at the Dayton event. Jim is a well known Disney blogger and historian and a very engaging speaker who shares plenty of insider knowledge.
Listening to speakers like Mike, Patty and Jim is what I like most at Dayton Disneyana. When you talk with them one-on-one it's like having a back door into Disney lore and legend.
Tables line the halls outside the ballroom where attendees can mix and mingle; there is even a room set aside for Disney pin and Vinylmation traders.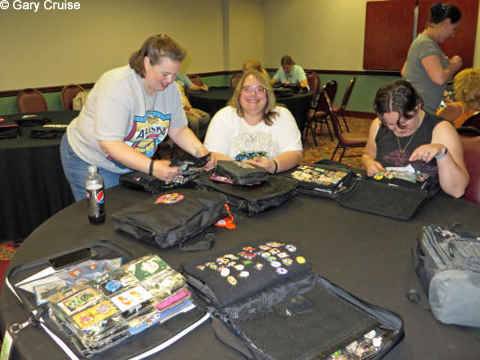 Full details are available on the Dayton chapter's web site HERE.
Read about last year's event in this AllEars.net blogs: Dayton Disneyana 2016
4. Pacific Northwest Mouse Meet — Aug 12, 2017 — Lynnwood Washington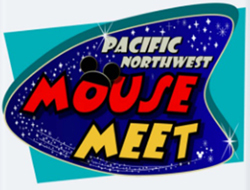 Carol and I have not attended this annual event held near Seattle; it's a long way from where we live! But we've heard very good reviews from friends who have been there. There are always some top-notch speakers and interesting activities.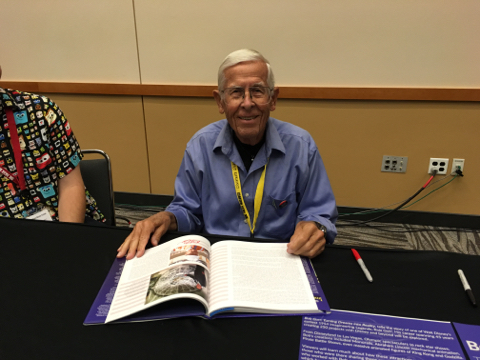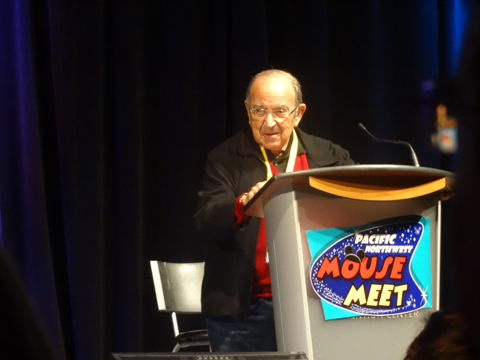 Fellow AllEars blogger Jeanine Yamanaka wrote about last year's event, you can read about it HERE.
Arrangements for the 2017 meet are not yet finalized, but you can read more details on their web site HERE:
5. Indy Disney Meet — Aug 26, 2017 – Hamilton County 4H Fairgrounds Noblesville Indiana
This is another event Carol and I have not attended but it sounds wonderful.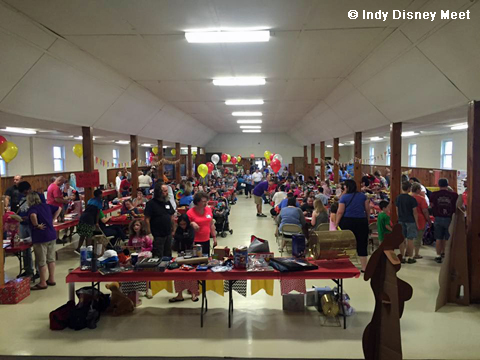 It's family oriented, it's free and they have raised a lot of money to support Give Kids The World.
It sounds like a great way to have fun and support a worthy cause, all at the same time. This year Yehaa Bob from Port Orleans Riverside will be a featured guest!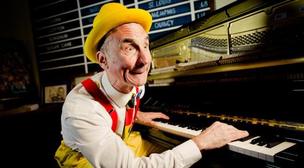 Check out their web site HERE:
6. Swap 'til You Drop — Oct 20-22, 2017 — Somerset New Jersey
Another fun-filled weekend-long event, organized annually by Central Jersey Disney Pin Traders. The format for this event is very similar to the Trade 'til You Fade event held each spring. Refer to their web site HERE:
So . . . if you're feeling blue because you can't get to one of the Disney parks . . . why don't you plan to attend one of these locally organized fan events!
Disney fans always make a fun-loving group; imagine how easy it is to make new friends when you are surrounded by kindred spirits.
Maybe Carol and I will see you there!