Check out these first few images in the Magic Kingdom. In the Standby interactive queue of the Haunted Mansion, look for this skull on the wall with the musical instruments. Is the nose of the skull a classic Hidden Mickey? (Thanks to Deonna Hores).

In the third scene of Walt Disney's Carousel of Progress, a decorative item hangs on the wall between the stove and the kitchen table. Is a classic Hidden Mickey formed by the metal pattern in the center of the item? (Thanks to Meghan and Chris Lemmo).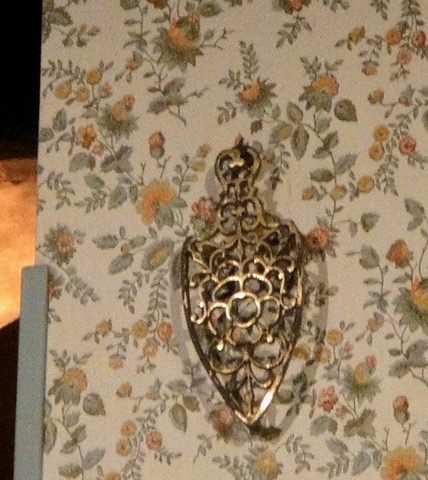 In the last scene of Walt Disney's Carousel of Progress, at the upper right corner of the bulletin board on the far right wall, a piece of paper is tacked to the board with the words "Marty Called Wants Changes!" The "Marty" in this note is none other than Disney Legend Marty Sklar, who supposedly has confirmed that the note refers to him! (Thanks to Rick Giancarlo).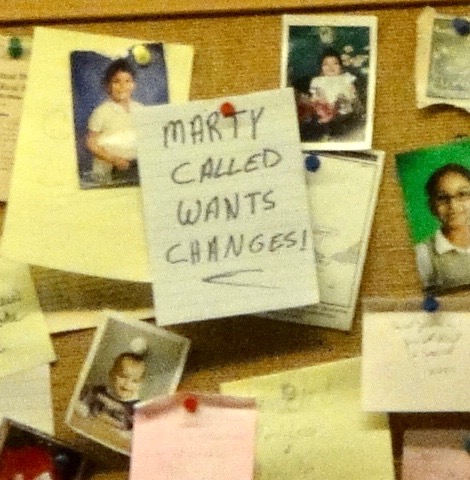 Over at Disney Springs, one of the wall paintings at the top of the escalators at the entrance/exit of the Lime Garage has an interesting image. Look at the tall palm tree at the right middle of the painting. Does the shape of the tree leaves and branches form a classic Mickey? (Thanks to Iris and Zachary Herron).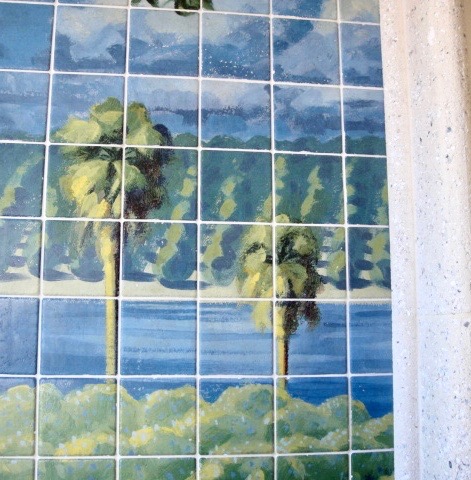 In a display of faux airplane seats outside the Disney TAG shop in Marketplace Co-Op, watch clouds float by the "windows." You'll be greeted by several different Hidden Mickeys! A classic one made of clouds: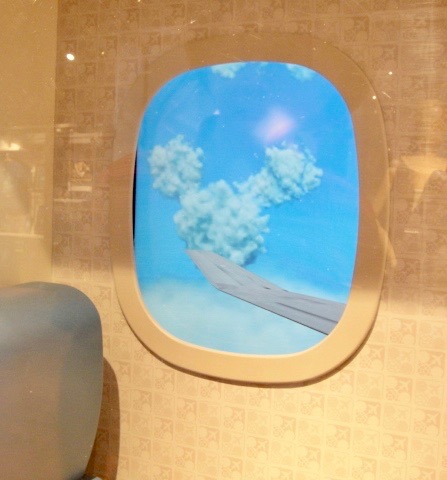 A classic one made of holes in the clouds: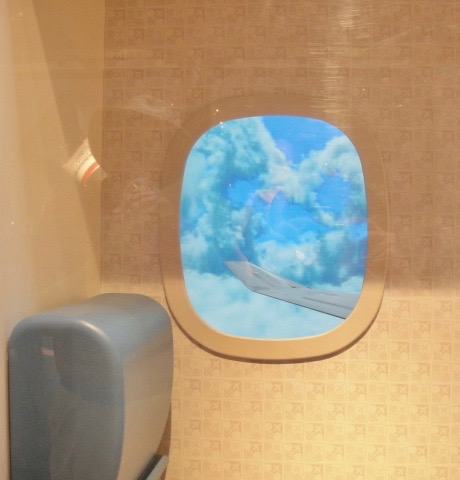 And a side-profile Mickey (minus one ear)! (Thanks to Lyndsey Stoehrer).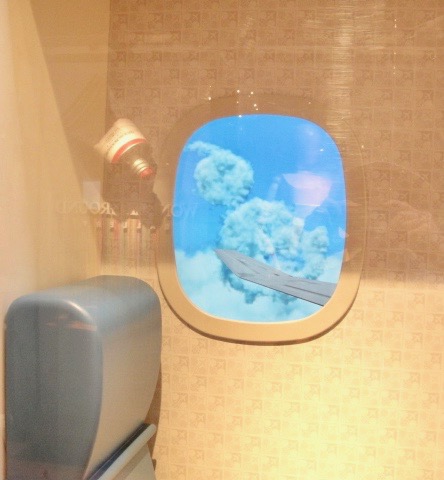 Keep searching!