Disney and Lucasfilm want to make sure the force is with all Star Wars fans well before "The Last Jedi" — the ninth movie in the saga — is released on Dec. 15. To that end, they have announced a sequel to 2015's Force Friday on Sept. 1, 2017.
The hoopla begins at 12:01 a.m. when stores around the globe will open their doors with toys, collectibles, books and apparel related to the popular franchise on their shelves. The products will not be revealed ahead of time, and the Force Friday II celebration will continue all weekend.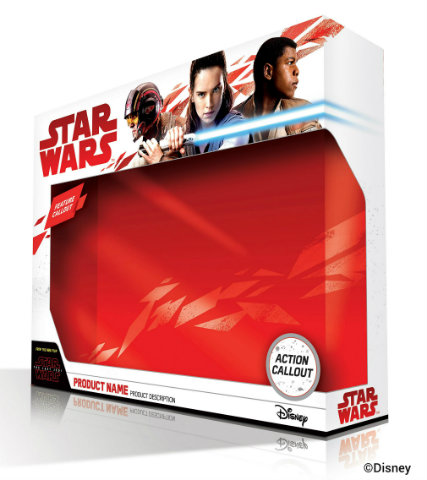 "The first Star Wars Force Friday event was truly unique, uniting fans across five continents in an unprecedented global live unboxing event ahead of thousands of midnight openings at retail," said Jimmy Pitaro, Chairman, Disney Consumer Products and Interactive Media, in a press release. "We're excited to confirm that Star Wars Force Friday is back for 'The Last Jedi'. Plans for this year's worldwide event are top secret but expect something befitting the excitement around the next episode of the Star Wars saga."
As well as introducing new characters from the movie in toy form, the line will build on the success of products like Sphero's BB-8, introducing more innovative technology to bring the characters and stories from the film to life in unique ways, according to the release.
"Toys play a unique role in the Star Wars universe, and we're proud to have been part of that incredible legacy for the past forty years. The new line for 'The Last Jedi' is our most innovative yet, and we're excited to unveil it on Force Friday II," said Samantha Lomow, Senior Vice President at Hasbro, in the news release.
Also being revealed today is a first look at packaging for "Star Wars: The Last Jedi" products which feature leading heroes: Poe Dameron, Rey and Finn. The packaging gives fans the first glimpse at what the heroes will look like in "The Last Jedi."
Fans can stay tuned to StarWars.com for more details on Force Friday II events and can follow the conversation on social using #ForceFridayII