by J. Scott Lopes
AllEars.Net Guest Blogger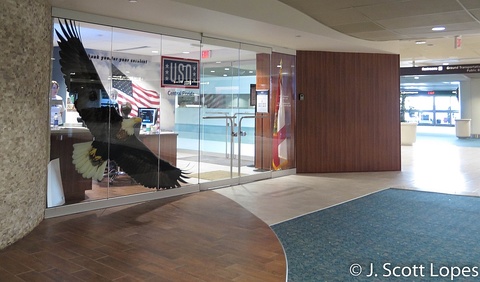 The USO, or United Service Organizations, was founded in 1941 by President Franklin Roosevelt. It is a nonprofit organization that provides programs, services and live entertainment to United States service members and their families.
If you're of a certain age, the phrase USO might make you think of legendary comedian/actor Bob Hope and his USO Tours entertaining the troops overseas during wartime.
But today, you might also think of the many USO Welcome Centers around the world, many of which are located in airports. In fact, one such USO center opened in September 2016 at Orlando International Airport.
This 3,100-square-foot USO Welcome Center is available to members of the military, as well as their families, as they travel through the Orlando airport. The centerpiece of the welcome center is a Disney-inspired family room that was created with a $100,000 gift from the Walt Disney Company.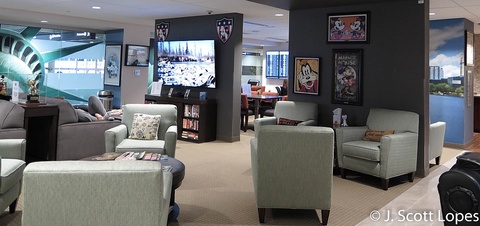 The Disney-designed family room joins other comforts of home offered at the Welcome Center.
There are computer workstations that can be used to check your email or print your boarding pass.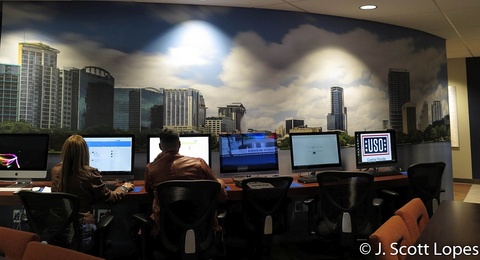 In addition, the center also has a kitchen area stocked with many different beverages, as well as various snacks and food.
There is even an entertainment section, with big screen TVs and gaming.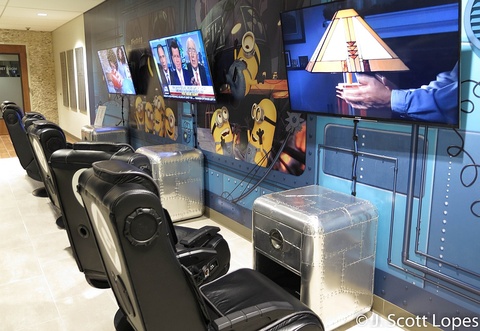 The hours of the center's operation are 6 a.m. to 10 p.m. daily. It is located in Terminal A, Landside, Level 1 (prior to going though TSA). Access is restricted, and a valid military ID is required for entry.
The USO is a nonprofit organization, which relies solely on donations and volunteers. If you would more information, visit the USO's website.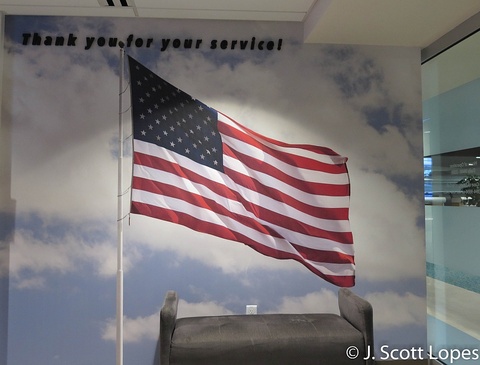 ABOUT THE AUTHOR:
J. Scott Lopes is a long time Disney fan who first went to Walt Disney World as a child in 1989 and has enjoyed traveling to Orlando ever since. He is interested in all things Disney Parks-related — especially in the Walt Disney Imagineering division and all of the work and detail that they put into everything that they engineer.