Let's study a few images from the Magic Kingdom. Along the entrance queue of Under the Sea – Journey of The Little Mermaid, many collections of circles and circular objects can resemble classic Hidden Mickeys. For example, just before you enter the inside portion of the queue, look up high above and behind you for these three circle depressions on a rock that is jutting out. The circles are in the middle of the photo, tilted slightly to the left. What do you think? (Thanks to Justin Lewicki).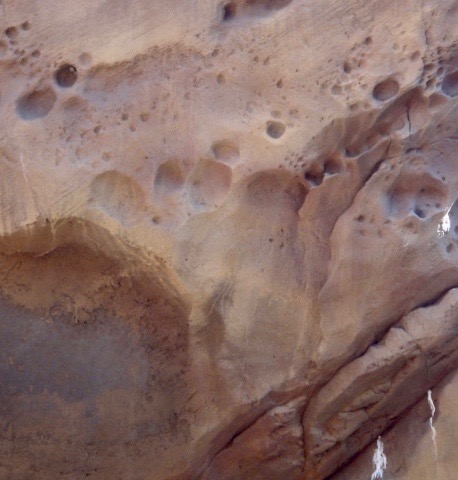 As you step into the inside portion of the queue and meander through the cave, three glass or plastic balls (one blue, one copper, and one larger red ball) under nets appear near the floor to your right. Find them when you're passing by the opening in the ceiling with a leaning mast and sail. The balls are below an upside-down wooden boat covered with barnacles. A Hidden Mickey? (Thanks to Amy Newfield).

"it's a small world" is filled with intricate costumes and designs, many of which contain circles. For example, several of the dancing and performing characters have pompoms as part of their costumes. Do the pompoms on the ankle of this dancer form a convincing Hidden Mickey?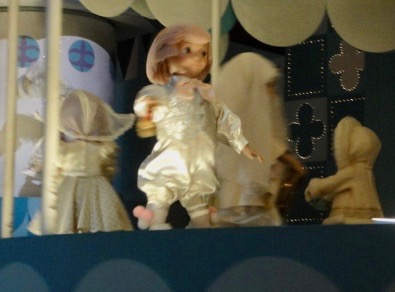 Lots of folks notice these designs in short fences high up on Cinderella Castle. Are they trefoils (three equal circles touching each other) or classic Mickey holes? (Thanks to Mia).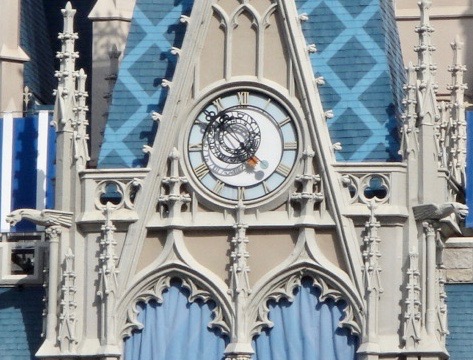 Move to DinoLand U.S.A. in Disney's Animal Kingdom for a new Hidden Mickey. At least, it seems close enough to me. Do you agree? Inside Restaurantosaurus, locate this black smudge on the bottom of a boot wedged high in the rafters over the large dining room closest to DINOSAUR. (Thanks to Leah Lakatosh and Stephanie Harrison).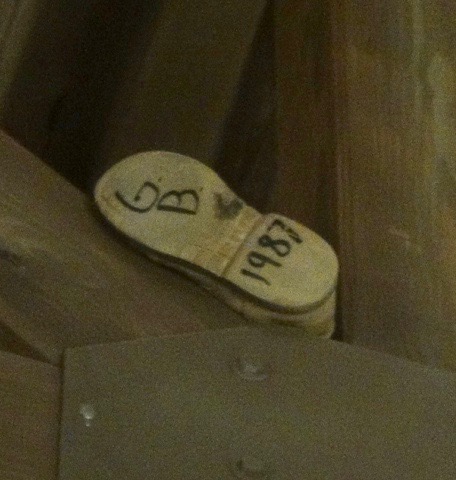 Happy Hunting!