Take a look at these images from Italy. Some resemble classic Hidden Mickeys more than others. Do any of them work for you?
Along the edge of the rooftop of the Il Bel Cristallo shop are these designs. Do the three circles at the tops of the designs form classic Mickeys? (Thanks to Scott Trask).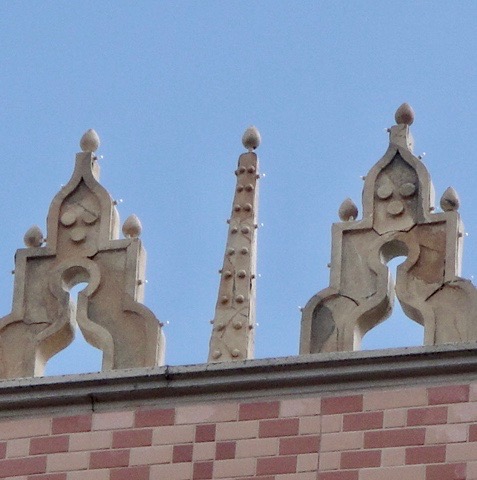 Leaves are part of the sculpted designs at the outside corners of Il Bel Cristallo. Hidden Mickeys? (Thanks to Jager Mitchell).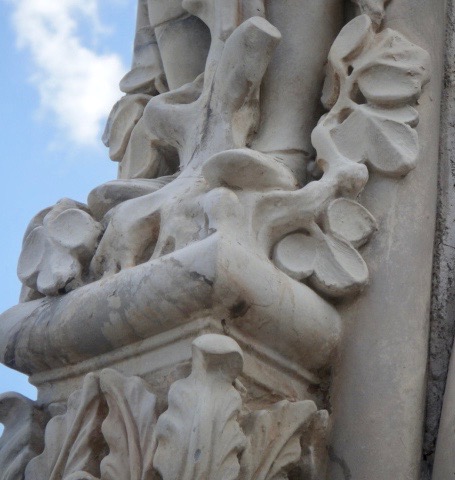 What about these swirls at the bottom of cabinets along the inside front wall of Enoteca Castello, the wine shop? (Thanks to Jessica Fraser).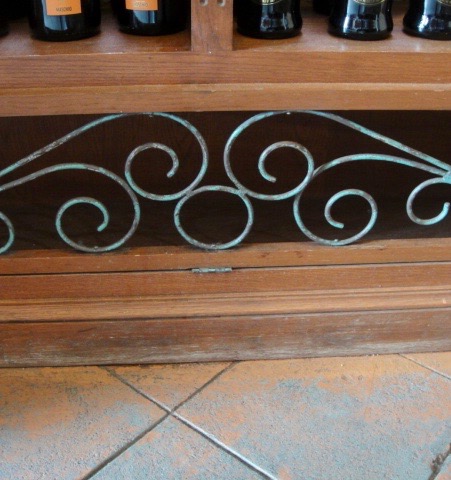 A large mirror is on the wall along a hallway to the restrooms inside Via Napoli Ristorante e Pizzeria. Study the top of the gold design attached to the mirror. Anything resemble a Hidden Mickey? (Thanks to Austin).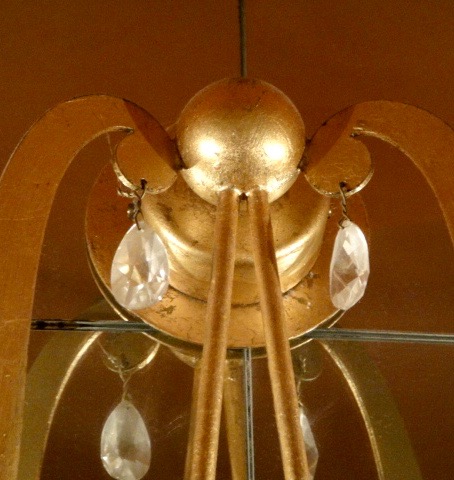 I appreciate all the great Hidden Mickey Hunters out there! Never give up the search!