By Guest Blogger Kay Belin
This past summer Fort Wilderness went through a huge change when they took a popular cabin loop and turned it into a camping loop. Many guests were disappointed as they watched "their" cabins disappear from the Fort. For many weeks you could actually see some of them sitting on the old landing strip on the way to the Magic Kingdom.
Work began to make new sites for RV camping. Concrete pads were built and electrical and water connections were put together for each site. I think everyone had thought that these new sites would be premium sites meaning long pads, high quality picnic tables, and all the other amenities of premium sites. The 2100 loop finally opened late summer and it was a surprise to see that it is now an added Full Hook-up loop and not Premium.
The pads are different from the other four Full loops, 1600-1900. The new pads have short concrete pads with a very small amount of sand pad in front of them. They have instead added a larger area of sand pad to the side and its just big enough for the picnic table. The loop itself is a very pretty loop with many large trees and some sites backing up to a drainage stream. The pads and area are very level and most sites appear to have easy access for backing into them.
There is an old comfort station located in the middle of the loop but at this time it is not available. Thus, two loops will now use the comfort station located next to the 1100 Loop.
Check out the pictures showing the different configuration of the pads.
These are the older pads in the 1600-1900 loops.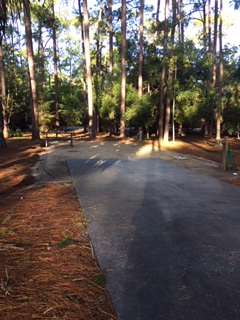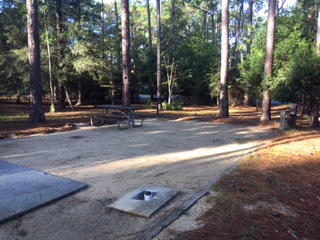 These are the pads in the new 2100 camping loop. The 2100 loop will be a quieter area but the pads might not best meet your needs with your longer RV.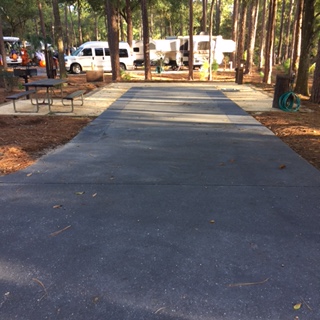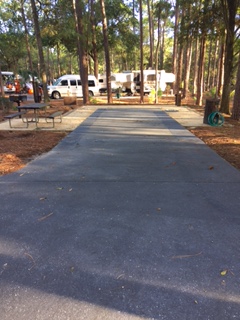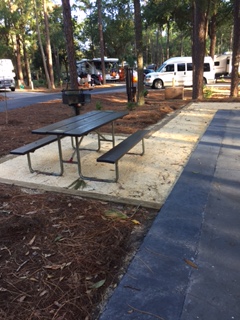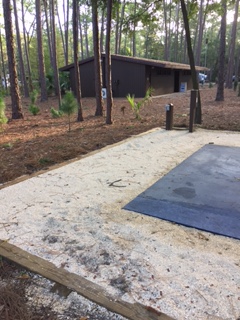 Fort Wilderness is looking good these days. Lots of trimming and sprucing up the area has taken place. All cabins have been refurbished and are beautiful and include big screen TV's and queen beds. You can often catch a sight of the many turkey and deer who also call this resort their home making it a very special place to stay.