Along the inside entrance queue of Frozen Ever After, three plates on the wall come together to form a classic Hidden Mickey. At least, it looks purposeful and properly proportioned to me. If you disagree, let me know! To find the image, after you walk into the room to the left (the "Ice Master & Deliverer of Arendelle" room) just inside the building, turn around back toward the entrance door and look above you. (Thanks to Justin Lewicki, AJ Leong, Samantha Ann, and Cherie Sulko).

Stroll around to the Japan Pavilion for some more images. The rear exhibit area is showcasing "Kawaii – Japan's Cute Culture." In one of the displays, magnets on the upper left of a refrigerator door are arranged like a classic Mickey. (Thanks to Matt Mellarkey, and Jennifer Dickey).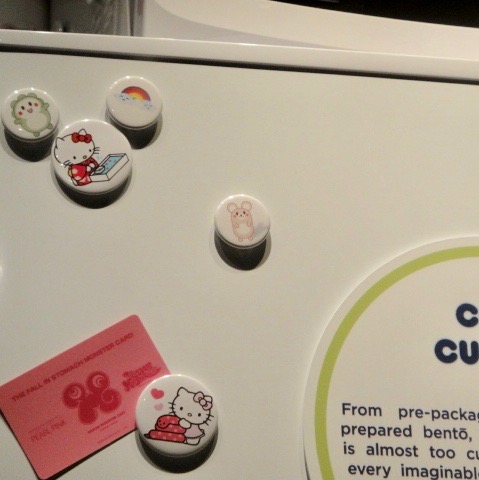 What about the apples inside the refrigerator? Any Hidden Mickeys in either group of apples? The first three apples are on the top shelf. (Thanks to Jennifer Dickey).

The second collection of apples is on the bottom shelf.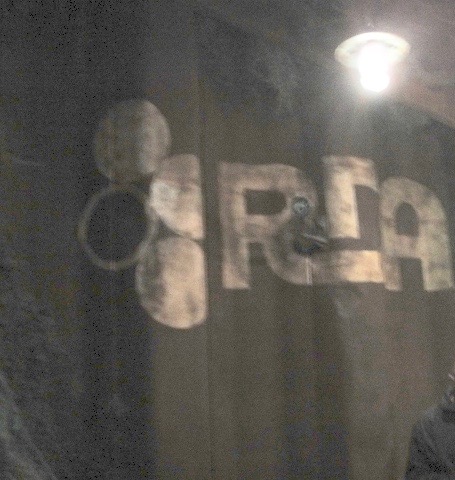 On your way back to Future World, say hello to Remy. He's standing near the water – just past France – below and to the right of the bridge to the United Kingdom.

Inside the Epcot International Food & Wine Festival Center (the old Wonders of Life Pavilion), three pots and pans in a photo make Mickey. It's hanging on a rear wall, behind a demonstration workshop area. (Thanks to Lindsey Stephens).

Enjoy the search!