Take a look a some questionable images inside recently opened AbracadaBar on the BoardWalk, adjacent to the Flying Fish Restaurant. After you walk inside through the main entrance door from the BoardWalk promenade, turn around and stare above the door you came through. Keys are on both sides of a design above the "Exit" sign. What about the ends of the keys – sideways classic Hidden Mickeys? Looks close, right? (Thanks to Iris and Zachary Herron).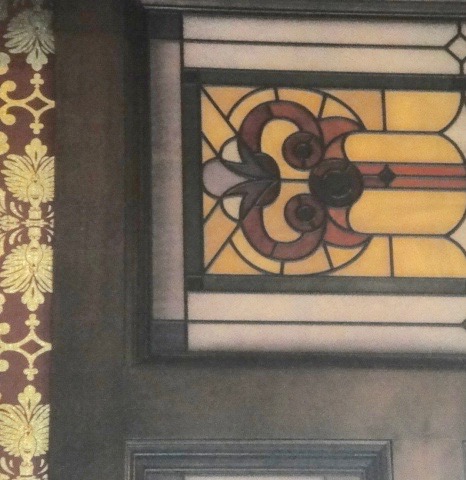 To the left of the same "Exit" sign is a 'club' suit playing card symbol: an upside-down Hidden Mickey? (Thanks to Iris and Zachary Herron).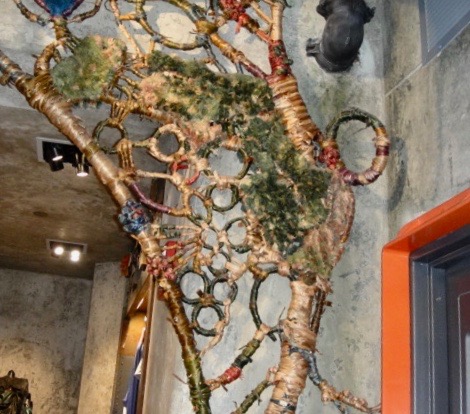 A similar club suit image is in the wallpaper on the walls of the hallway to the restrooms.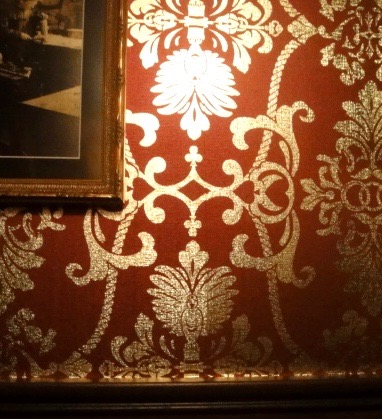 How about this lock hanging on a wall in the hallway to the restrooms? Many locks with similar shapes can be found around Walt Disney World. Is this lock close enough to count as a classic Hidden Mickey?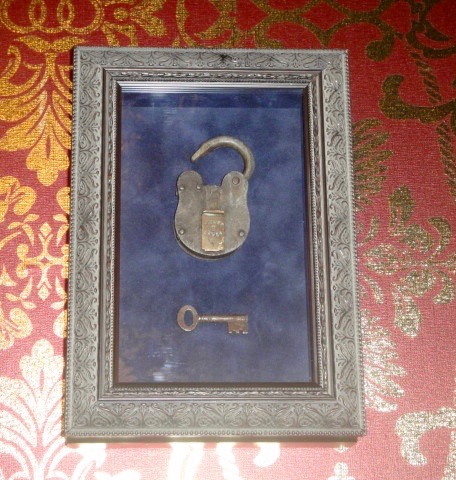 Over inside the newly renovated Flying Fish Restaurant are a few images to consider. Like this one: in the small waiting area in front of the check-in counter, suggestive circles are in the side supports of a bench. Any Hidden Mickeys here?

Always study new carpets! This is the new Flying Fish carpet – what do you think?

Here's a lighting fixture on a wall of the room at the rear of the Flying Fish Restaurant. Do the circles suggest anything?