At the end of last week's article on the Foo Dog in front of the Great Movie Ride, I posed a question on how the photo might be improved. I got a couple of answers and a correction to what the statue was. My mistake there.
The answer I was looking for was different. Let me show it to you.
First, here is a photo of the enterance to ESPN Club restaurant near Disney's Boardwalk Resort. It was taken when the restaurant was not open on a quiet Boardwalk morning.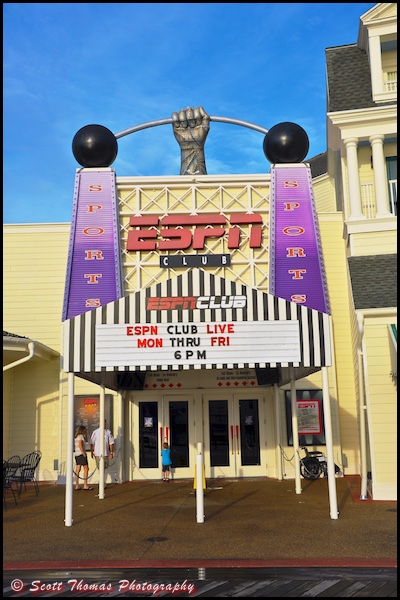 Front entrance to the ESPN Club restaurant without people.
Nikon D700/28-300VR, 1/320s, f/9, ISO 200, EV +0.3, 36mm focal length.
It is a good reference photo. The kind you see on blogs and brochures describing the restaurant. However, if you go to the Walt Disney World website or look through brochures on dining at the resort, you will notice a difference in the photos. Most, if not all, will have people in them enjoying the location or interacting with cast members. They want you to feel the location is a good place to go, enjoy and have fun at.
That is how I like to improve on my Disney and/or Travel photography by adding the human element. Not just any human or humans but ones which add to the photo and help tell the story of the place. Like this one below.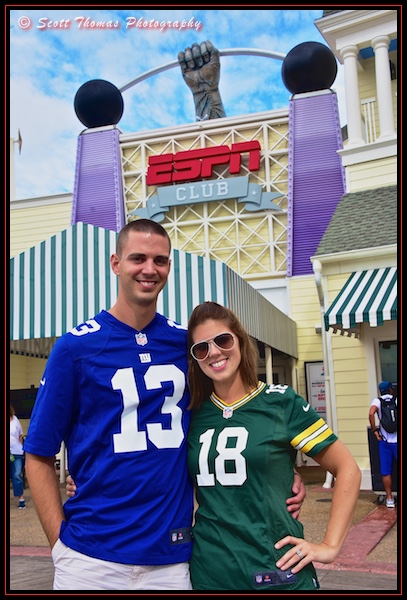 Front entrance to the ESPN Club restaurant with people.
Nikon D750/Tokina 16-28mm, 1/125s, f/11, ISO 140, EV 0, 36mm focal length.
What do you think? Better? Sure looks like a place sport fans would like to go to.
Yes, I do know there are "people" in the first photo but I think you know what I mean. They did not add to the subject like the second one does.
A fun fact about these two photos. They were taken three years apart from close to the same location and I used the same focal length each time.