Contributing photographer Jason of
disneygeek.com
sends us these photos. In early December I wrapped up my 2015 Disney Parks World Tour back where it all began for me at Walt Disney World. During 2015 I was able to visit all 11 Disney theme parks in
Anaheim
,
Hong Kong
,
Tokyo
,
Paris
and
Orlando
. It had been a year since my last trip to WDW and as I walked around I looked for changes as I always tend to do. I have put together a series of posts for AllEars.net of some of the changes that stuck out to me as I roamed the parks, resorts and Disney Springs. As always if you want to see my full picture & video sets and read my thoughts & observations visit my site
disneygeek.com
.
This posting takes a look at Epcot.
Starting off in Future World. The American Music Machine performed on the Fountain Stage during the Christmas season alternating sets with Joyful.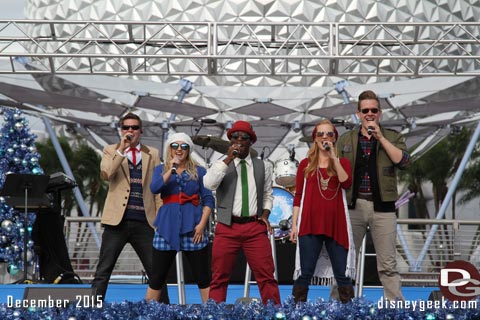 Colortopia opened inside Innoventions, while much of Innoventions West and a portion of the East is behind walls now.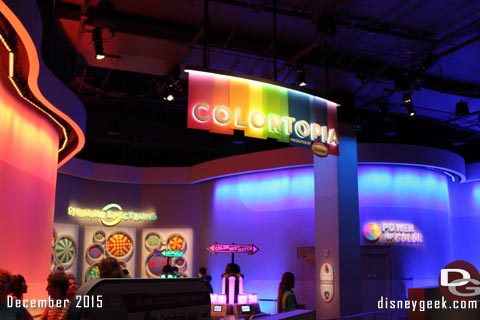 A new seating area between Innoventions west and Imagination.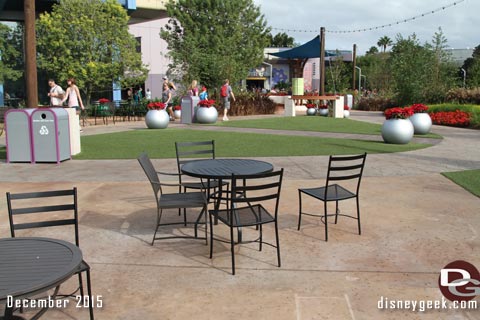 In World Showcase a new sign on the Mexico Pyramid stating what should be obvious.. no climbing.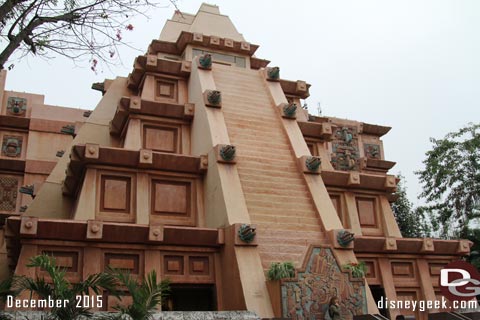 A closer look.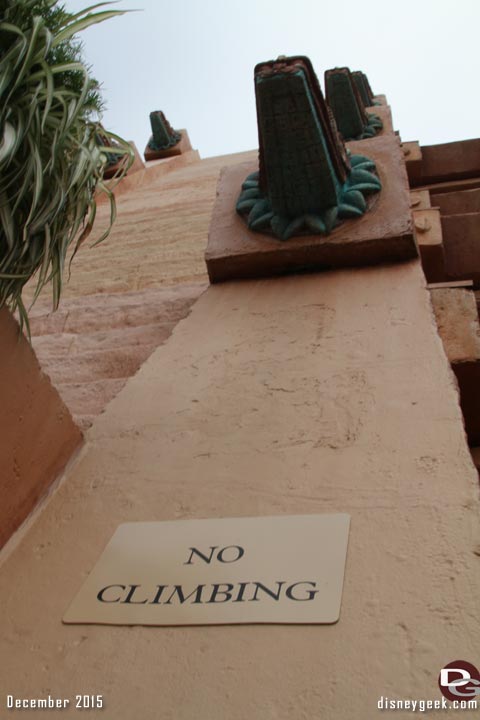 The Gran Fiesta tour has a new sign out front.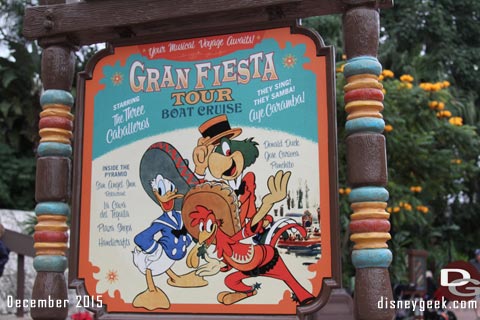 Inside the Three Caballeros have been added. These are the original figures from the Mickey Mouse Revue at the Magic Kingdom. They replaced the animated versions during the finale of the attraction.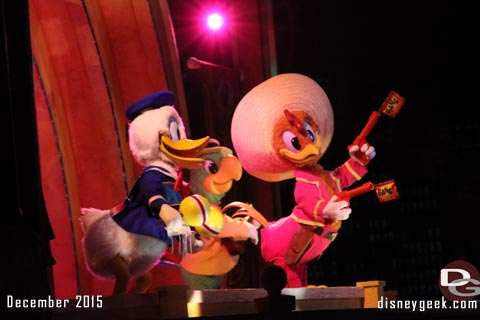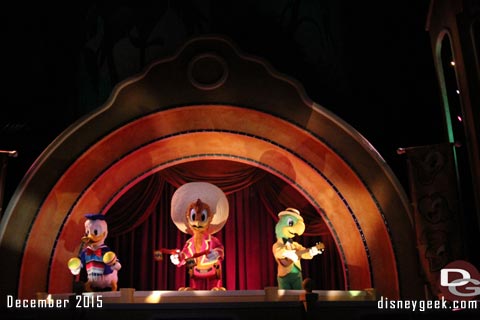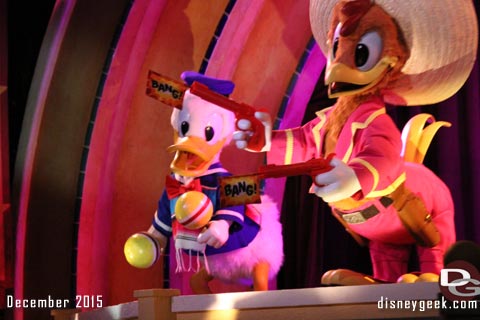 Next door in Norway construction continues on the Frozen Meet and Greet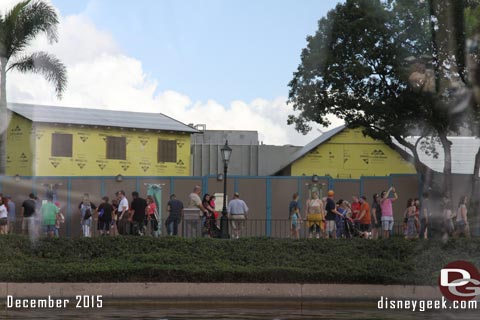 And on the Frozen attraction.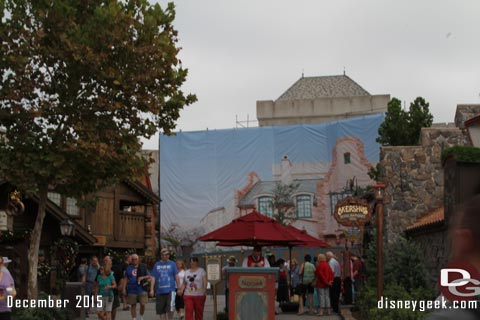 Inside the American Adventure lobby the Capitol gingerbread was joined this year by the Washington Monument.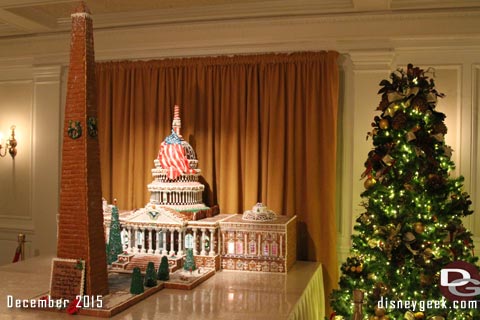 A new effect to kick off the Holiday tag on Illuminations: Reflections of Earth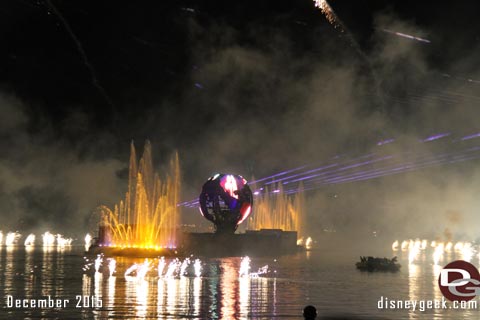 Here is a video clip of the Illuminations: Reflections of Earth finale and Holiday tag this year.
Monorail Black features an overlay for Star Wars: The Force Awakens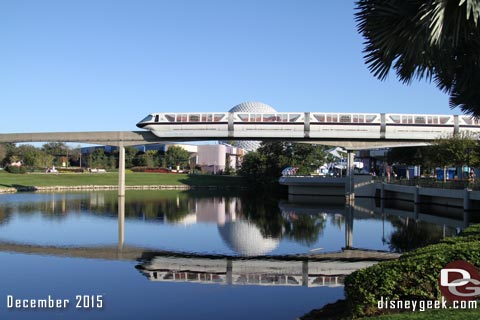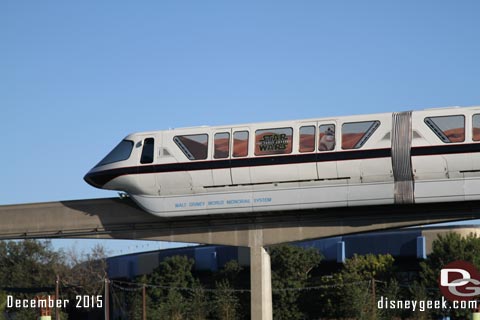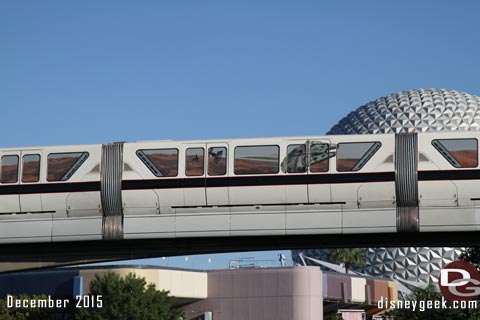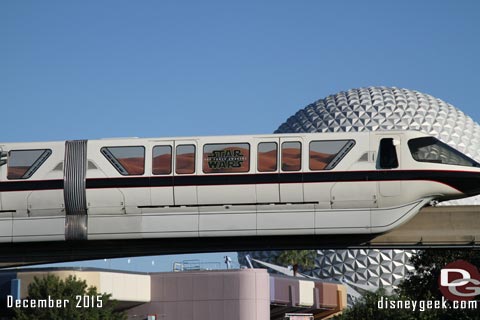 Video of Monorail Black pulling into the TTC
Epcot Center Drive has construction going between Buena Vista Drive and the edge of the property.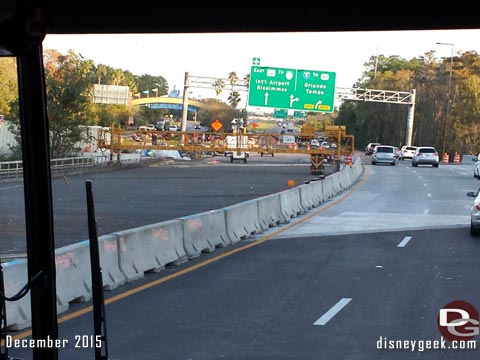 Hope you enjoyed this highlight tour of some of the changes I noticed at Epcot since my last trip in 2014. For additional photos and details from this trip you can check out the full picture sets I posted on my site, http://disneygeek.com Also be sure to follow me on twitter @disneygeekcom for pictures from the parks.