It's January, and many of us are tackling a New Year's resolution of creating a healthier lifestyle for ourselves. If you're like me, you can use all the inspiration you can get. Fortunately for us, Walt Disney World is hosting its largest runDisney Health and Fitness Expo — beginning today — and it's free and open to the public!
The expo is part of Walt Disney World Marathon Weekend, runDisney's most extensive collection of races, that runs Jan. 6 through 10. The expo takes place for four days at ESPN Wide World of Sports Complex, and even the parking is free. (How often can you say that at Disney World?!)
The Expo serves as the headquarters for race weekend, but it's also a showcase for the latest products and even a site for celebrity speakers. My husband and son are running the 10K on Friday, so we will be visiting the expo to pick up their race essentials and pre-ordered merchandise. (Because this weekend encompasses so many races, locations within the complex for packet pickup, shirt and gear bag pickup, and commemorative merchandise pickup are different. Please refer to the official race guide.) These rules are the same for everyone, though:
** You must pick up your own race packet in person and have photo identification and a signed waiver to do so. (If you forget to print your waiver at home, you can do it at the expo.)
** Legal guardians of minors must sign the waivers for minor participants, though the kids don't have to be present to pick up their bibs.
** Race packets must be picked up no later than the day prior to the race. They cannot be picked up on the day of the race.
Hours are as follows:
Wednesday, January 6, 10 a.m. – 8 p.m.
Thursday, January 7, 9 a.m. – 7 p.m.
Friday, January 8, 9 a.m. – 7 p.m.
Saturday, January 9, 10 a.m. – 4 p.m.
While my husband and son are taking care of business, I will scope out the runDisney and race-specific merchandise that's for sale in two locations within the complex — The Josten's Center and The Field House. These locations are where you can purchase the "I did it" T-shirts for each race, as well as other merchandise commemorating individual races. We learned from experience that a lot of this merchandise sells out quickly, often on the first day, so if you've got your heart set on something, don't delay in getting to the expo. Here's a sneak peek at some of what will be offered: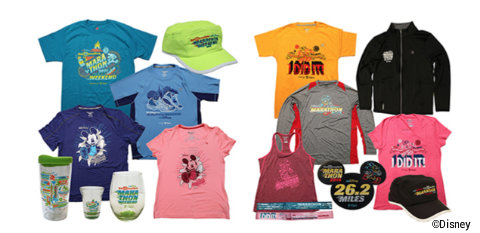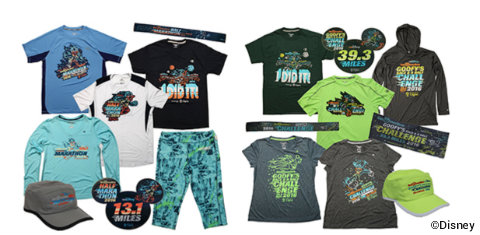 In addition, Disney is introducing a new line of runDisney labeled items, such as apparel, backpacks, various styles of hats, Tervis Tumblers, license plate holders, mugs, Christmas ornaments, vehicle decals and magnets and more. Take a look for yourself: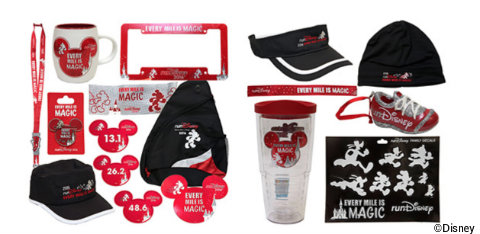 Another must-see is the tradition of a new Dooney & Bourke pattern that sports a Disney race design. The 2016 Walt Disney World Marathon Weekend pattern has been released on three bags: tote ($268), a backpack ($248) and a wristlet ($108). They can be pre-ordered at this page through Jan. 13. Shipping is complimentary and begins March 31.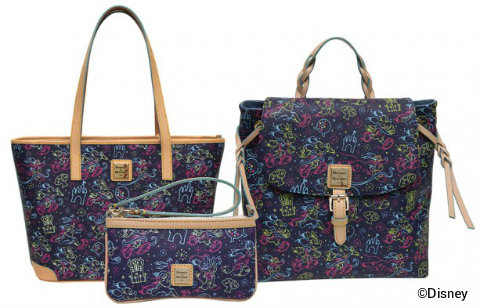 Other vendors will be selling the latest in fitness apparel, footwear, sunglasses, high-tech gadgets and nutritional products. Something everyone seemingly wants to get a glimpse of are the Limited Edition New Balance running shoes that are especially designed for runDisney. The 2016 designs were unveiled on Monday, and they depict Minnie and Mickey on the red carpet, Ariel and Dumbo. Because of popularity, New Balance requires customers to sign up for appointments in its virtual queue. Wednesday is only available to registered runners, but anyone can make reservations for Thursday and Friday. On Saturday, walk-ups will be welcome. You can get all the details in my previous blog.
There is plenty to do on the expo floor, even if you are not a shopper. There are photo spots set up with aerial photos of each race course as a backdrop; guests can be among the first to see medals for all the upcoming runDisney races displayed; and runDisney coach and Olympian Jeff Galloway is available to take photos and sign autographs for runners. Many of the vendors offer giveaways and samples, as well, and there are unique products you might not find elsewhere. Both of my children enjoyed walking around the expo last year — and that was before either of them had completed a runDisney race.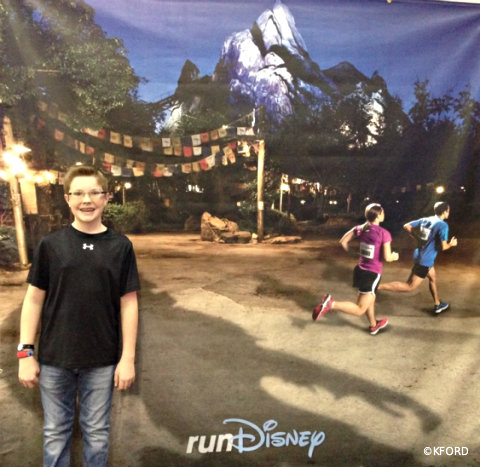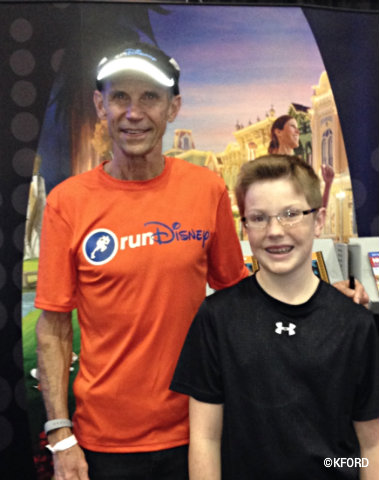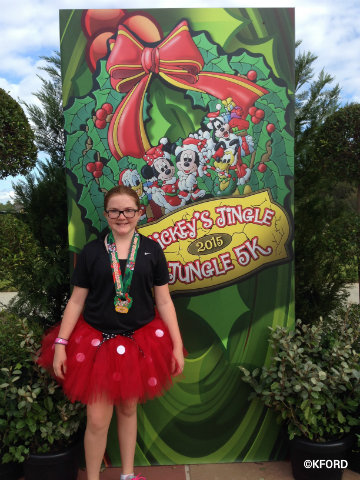 Good luck to all of this year's Walt Disney World Marathon Weekend runners!