Main Street Trolley Show in the Magic Kingdom takes on holiday theme around Christmas time (which for Disney starts after Halloween and goes through December). The show features Christmas songs and dance routines. The performers have on holiday colors and festive smiles. They still go Clang-Clang down Main Street USA but not until the very end.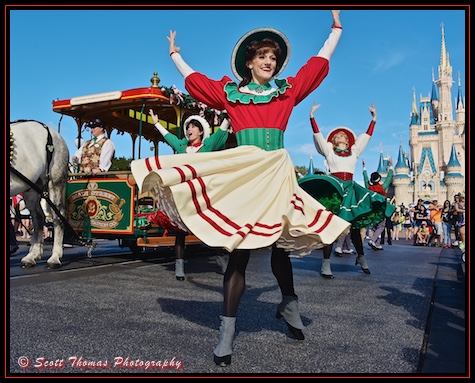 Holiday version of the Main Street Trolley Show.
Nikon D750/28-300VR, 1/250s, f/10, ISO 100, EV 0, 28mm focal length.
Deb will be here tomorrow for her Disney Christmas photo.