I had to go back into my archives to find a unique "Thanksgiving" photo to share with you.
America on Parade, which ran from June 6, 1975 – September 6, 1976, featured a section on America's discovery with Christopher Columbus and the pilgrims. As part of that section there was also a giant 18′ tall turkey. I've got two photos of the turkey to share with you
Happy Thanksgiving Everyone!!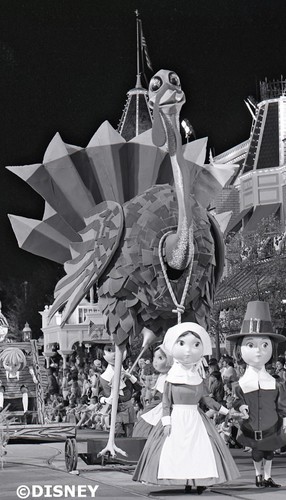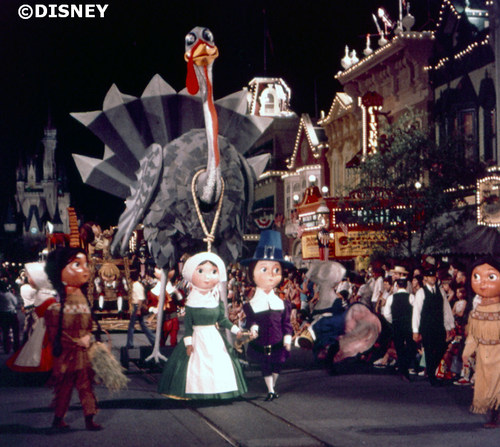 If you have any photos of thanksgiving at Disney OR America on Parade you are willing to share, please let me know!