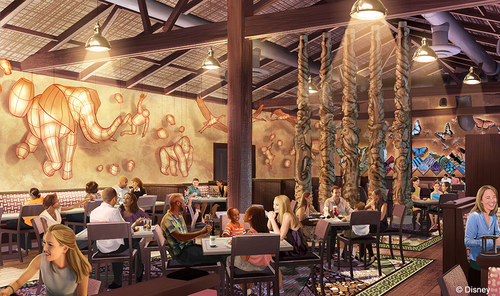 Tiffins will celebrate the art of traveling, featuring a diverse menu drawing from places that inspired the creation of Disney's Animal Kingdom. Open for both lunch and dinner, Tiffins will also include waterfront views from comfortable indoor and outdoor seating areas.
And if you're wondering about the story behind the name, "tiffin" is an Indian English word for a midday meal or a type of container used to carry food while traveling.
Stay tuned for more details!