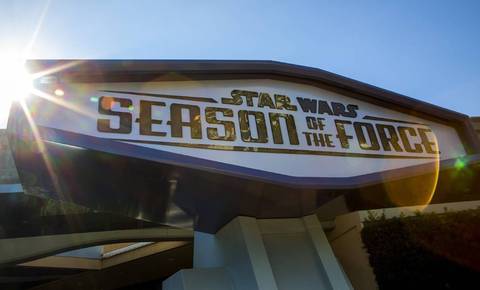 We continue our look at Disneyland's new Star Wars celebration in Tomorrowland, with some of the new attraction additions and overlays.
[As always, any unattributed photos or videos are courtesy of Disney.]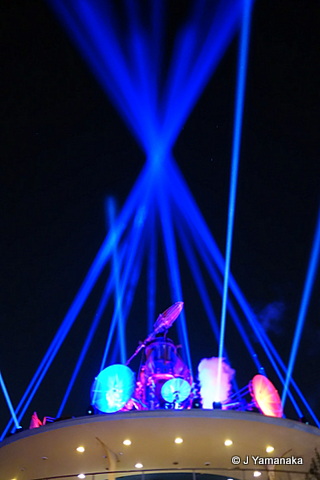 Over in the Tomorrowland (née Magic Eye) Theater, "Star Wars: Path of the Jedi" has taken over Captain EO's erstwhile home to showcase a visual primer of the Star Wars filmography. Loosely following the history of Luke Skywalker, it serves as an introduction or reminder of iconic images and concepts to prepare viewers for the upcoming film "Star Wars: The Force Awakens."


Star Tours: The Adventure Continues has received an update in the form of a new destination–the planet Jakku, from "The Force Awakens." Along with the new environs, passengers will get a glimpse at some new characters from the film (no spoilers, though,) and some new additional easter eggs hidden within the traditional locations. All speeders will visit Jakku, with the second destination randomized.
The biggest change up is in Space Mountain's transformation into Hyperspace Mountain. In this new adventure, a star destroyer off Jakku is the catalyst for a colossal firefight between Rebel X-wing Starfighters and Imperial TIE fighters.
Within the queue, the display screens have been updated to reflect your mission objectives.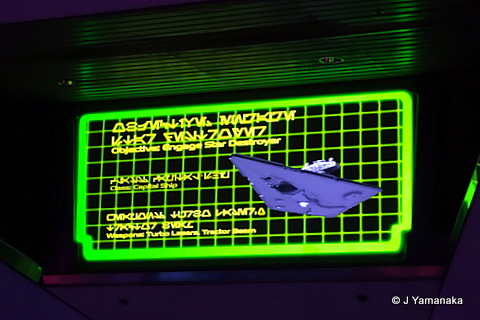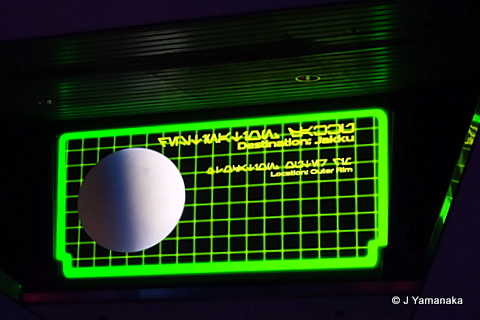 I personally thought this was a very fun reimagineering of this attraction. The new soundtrack, inspired by the classical John Williams score and recorded with the London Symphony Orchestra, really elevates the experience–much as it does with the movies themselves.

"Traveling through hyperspace ain't like dusting crops, farm boy."
There's even more to come, as on December 8th, Jedi Training: Trials of the Temple will open up and replace the popular Jedi Training Academy. In this interactive experience, younglings will find out whether they can go the distance as a Jedi at a secret and ancient Jedi temple. These trials will require candidates to face not only their own spirit, but formidable villains such as Darth Vader and the Seventh Sister Inquisitor from "Star Wars Rebels."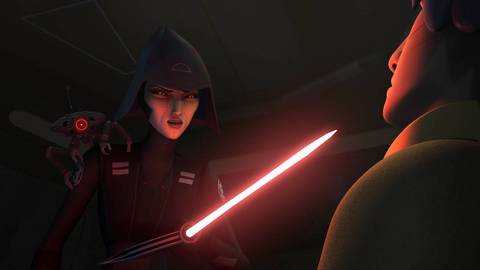 So quite a bit for the Star Wars fan to discover at "Season of the Force." Anyone looking to ramp up their excitement for "The Force Awakens" should check it out while it's here, because although there is no announced ending date, a season traditionally does not remain with you always, unlike The Force.