Fancy yourself a resourceful chef? Well, in this addition to the Epcot International Food and Wine Festival, you'll have to hunt a lot harder for the ingredients to make this recipe a success than just going to your local supermarket.
New to this year's festival is Remy's Ratatouille Hide & Squeak game, which has been designed for Walt Disney World guests of all ages to enjoy. This scavenger hunt takes participants around World Showcase in search of the ingredients needed to make Remy's signature Ratatouille dish. At the end, there is a reward (beyond the personal satisfaction of finding each item)!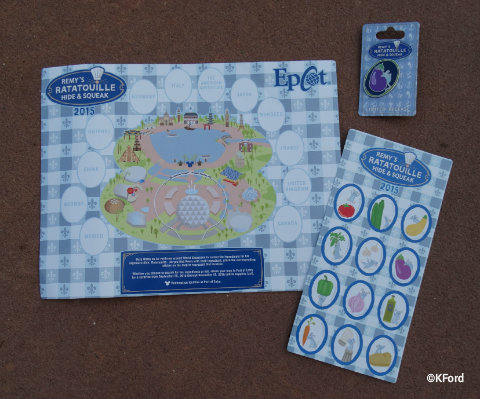 To get started, you can purchase a packet that contains a map and 12 stickers at five locations in Epcot: Disney Traders, Festival Center, Pin Central, Port of Entry and World Traveler (International Gateway). The cost is $7.95 plus tax, but that includes your reward for playing. (It probably goes without saying, but you have to have park admission to play this game.)
My 13-year-old son and 11-year-old daughter tried the new Remy game for AllEars.Net recently and enjoyed it. As we approached each country, they immediately started looking for Remy and one of the ingredients pictured on a sticker. If your children are at all competitive, like mine, I would recommend having them take turns at each country to keep the game a friendly endeavor. Another suggestion to level the playing field is to buy as many map-and-sticker sets as you have participants, even if you only work with one, because there is only one prize per purchase.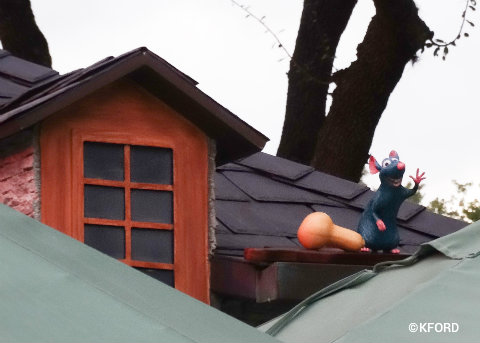 Ground rules in place, we found Remy's hiding spots to be a good mix of easy and challenging, and that kept my children's interest. I don't want to give away spoilers, but suffice it to say that most of the Remy statues are not hidden deep inside each country's pavilion, but rather somewhere toward the front or by the Food and Wine Festival kiosk. We began playing the game in the evening, but as we lost the sunlight, it became a lot harder to find the statues. So, keep that in mind, depending on the ages of your participants. Young children may become more easily frustrated playing at night in darker conditions. And if you plan to spend more than one day at Epcot, there is no reason you can't resume the game another day.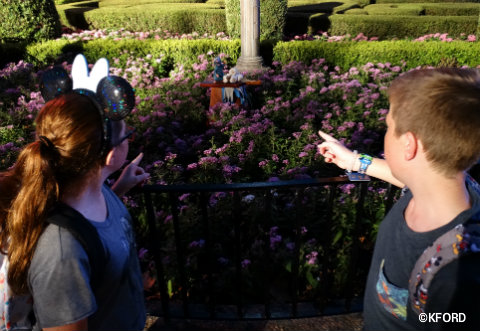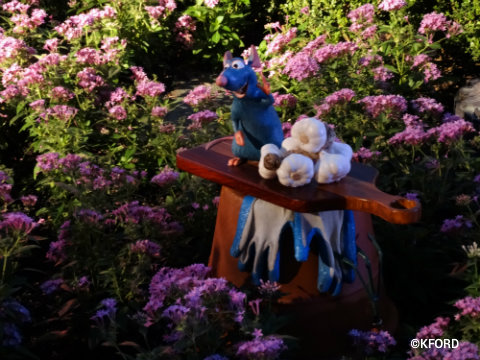 When you finish — or even if you don't play at all — you are entitled to collect your reward: A choice of one of six Limited Release Remy's Ratatouille Hide & Squeak pins that have the same images as some of the stickers for the game. The redemption location is Port of Entry, and you must return by Nov. 16 to collect your prize. If you prefer, you can collect your pin at the time of purchase. Parents may want to do this and just stash the pin until you finish the game.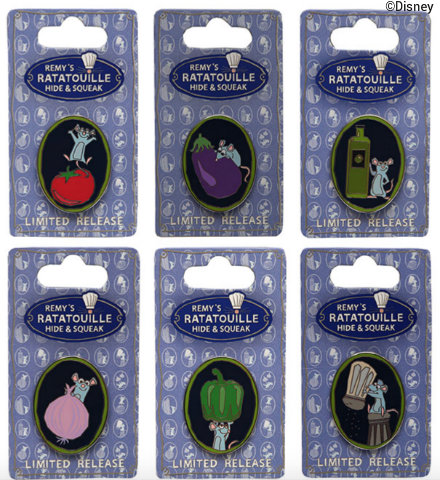 I asked my kids how this game compared to Disney Phineas & Ferb: Agent P's World Showcase Adventure, another scavenger hunt at Epcot that opened about three years ago and is included with admission. Although many children, like my own, are naturally drawn to scavenger hunts, they both were emphatic that the Remy game was better because of the reward. So, perhaps another way to look at this experience is that you're paying for a unique souvenir – and a Limited Release pin for $8 at Walt Disney World is a good deal — and gaining some entertainment as a bonus.