Mickey images are spread throughout the Fort Wilderness Resort and Campground at Walt Disney World. For example, the Disney Navy decorates the front of some of the Sea Raycer display boats with classic Mickey coils of rope. You can often spot this Hidden Mickey at the marinas of various WDW Resorts, including Fort Wilderness. (Thanks to The Lindberg Family).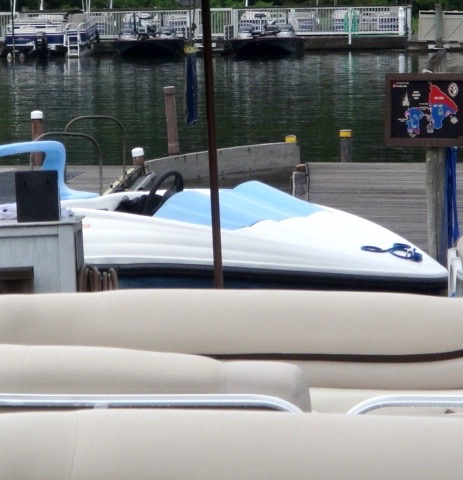 Look for the following classic Hidden Mickey images inside the Tri-Circle-D Ranch Horse Barn. In the room to the right as you enter the barn, Hidden Mickeys decorate the horse bridle gear hanging in a display.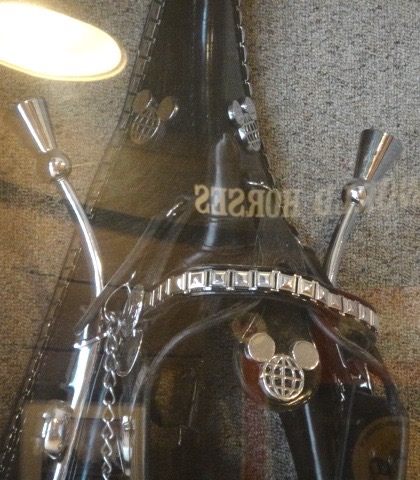 Horse stalls inside the barn are identified by numbers, which are posted on Mickey-shaped labels above the stall gates. (Thanks to Justin Lewicki).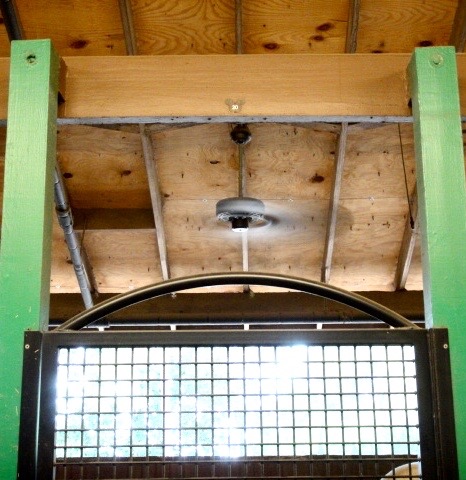 At the Campfire Program area near the Meadow Trading Post in the middle of Fort Wilderness, large signs on a wagon advertise "Doctor Terminus," the con artist from the Disney movie "Pete's Dragon." (Thanks to Todd Perlmutter).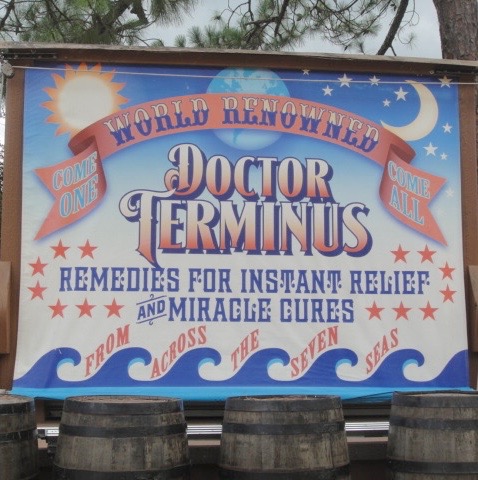 Do circles on some of the letters on the sign form Mickey ears?

Many of the Mickey images at Fort Wilderness are decorative and not hidden. Like these classic Mickeys on a building at the Campfire Program area.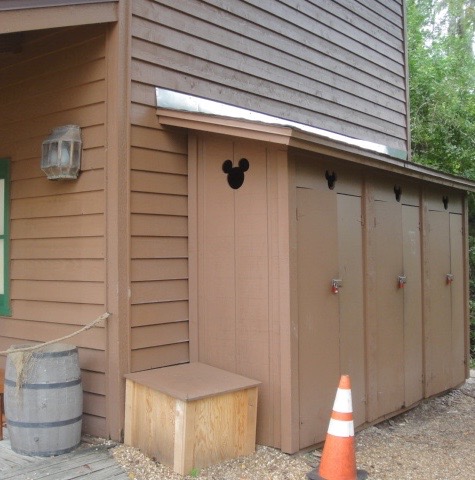 And this large decor image on a gate near the Horse Barn.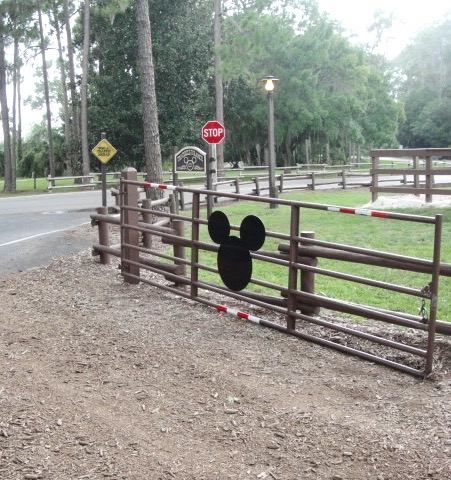 Decorative or Hidden, Mickey is everywhere at Disney!