Contributing photographer Jason of disneygeek.com sends us these photos from his trip to the parks on Friday, February 6, 2015.
A look at the posted closure list as you go through security. It is not correct, the Flying Tires are still open.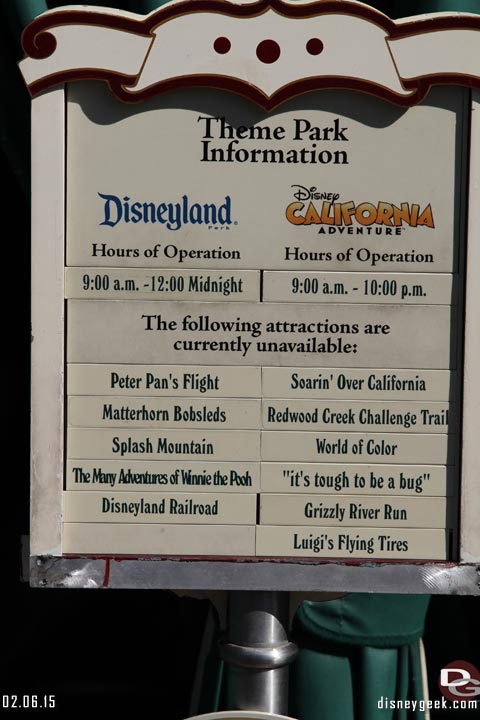 Valentine's Day decorations are up in Town Square.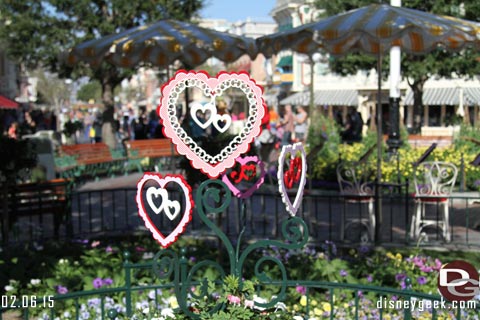 Inside the Market House they are sold out of the You Are Here mugs. The cast members said the next shipment is due in after Valentine's day.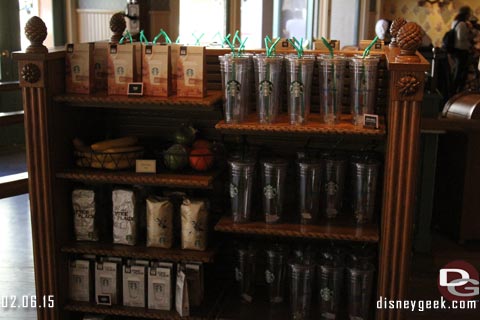 Walt and Mickey are surrounded by tulips this week.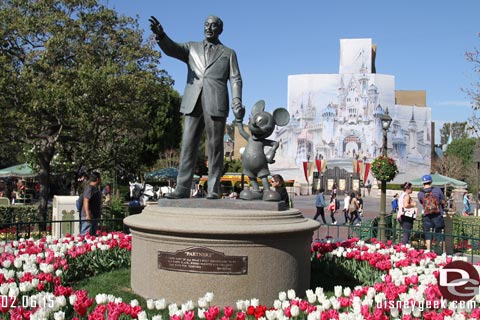 The scaffolding around Sleeping Beauty Castle as it is prepared for the 60th anniversary now features a print of the original concept drawing Herb Ryman created.
The walkway on the East side, by the grotto, has reopened.
The Fantasyland side of the Castle features a photo print.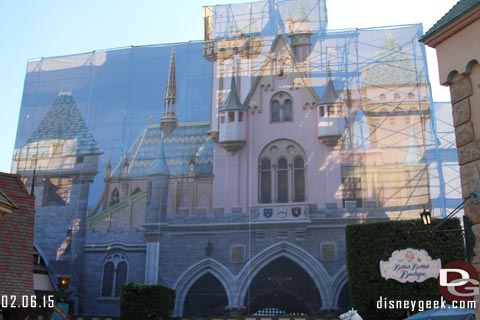 Peter Pan is closed for refurbishment.
A check on the Condor Flats -> Grizzly Peak Airfield work from the Monorail
"it's a small world" has reopened after a quick removal of the holiday overlay. The facade work continues though.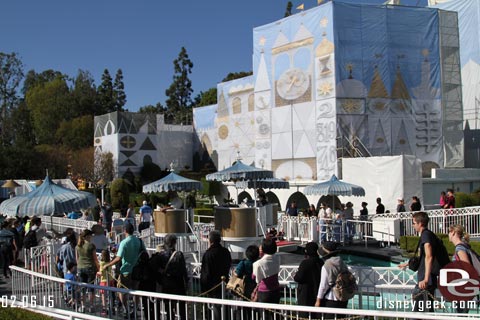 Some pictures from my cruise through. Nothing really jumped out at me as being changed.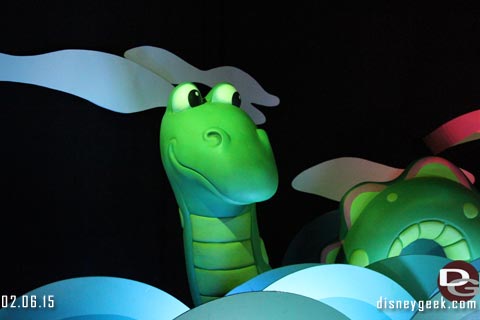 Not much visible change as you pass Critter Country on the Mark Twain.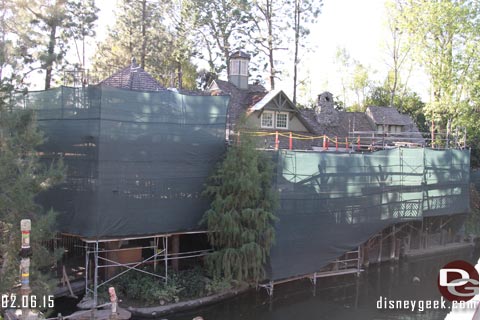 The Disneyland Railroad is still closed.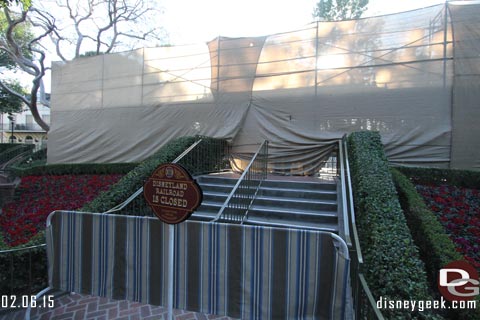 La Mascarade d'Orleans has reopened. The store now features Pandora jewelry.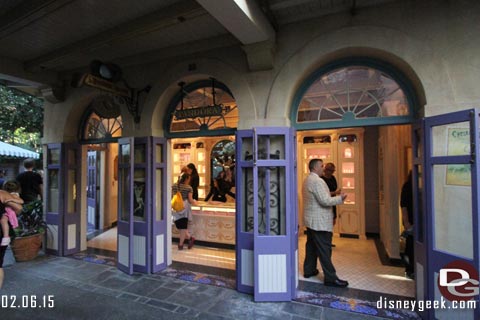 Next stop DCA. Not a lot of visible progress on the entrance to Condor Flats/Grizzly Airfield.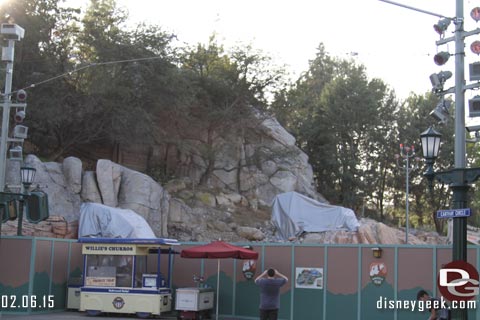 The Pacific Wharf Cafe has reopened. The former entrance is now exit only (no door handles on the outside to stop you from using it).
The tables that were against the building are relocated and that is now the queue to enter.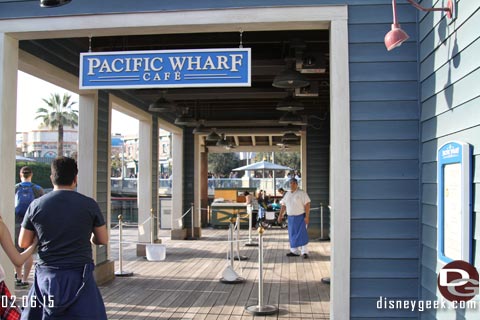 Once you step inside there are two queues that wrap around to the registers.
Crossed paths with Lightning on my way into Cars Land
Scaffolding up in Paradise Bay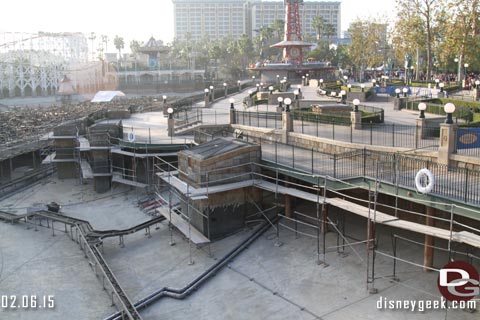 Ariel's Grotto is closed for refurbishment.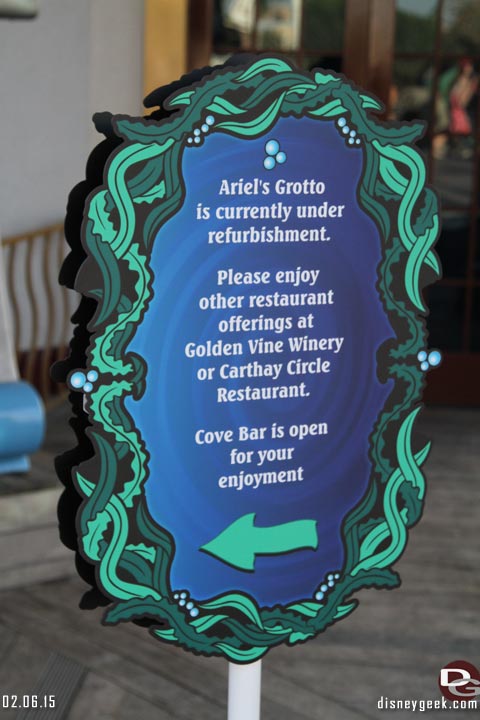 Dug out for pictures near Grizzly River Run.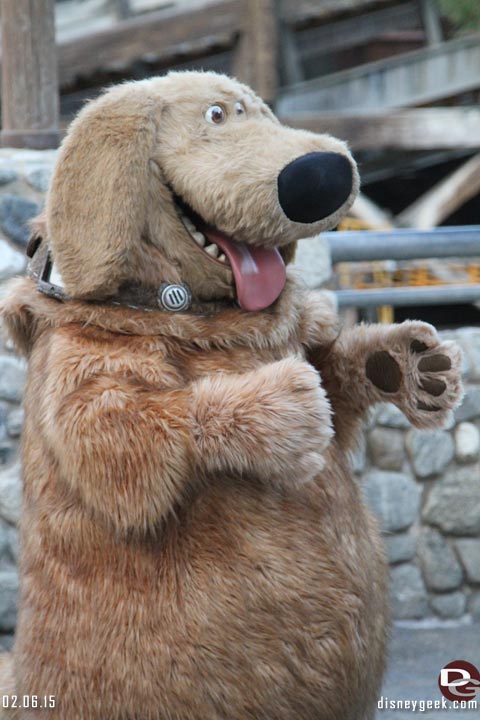 Disney officially announced that the Flying Tires will be closing Feb 16th and will be replaced with a new attraction.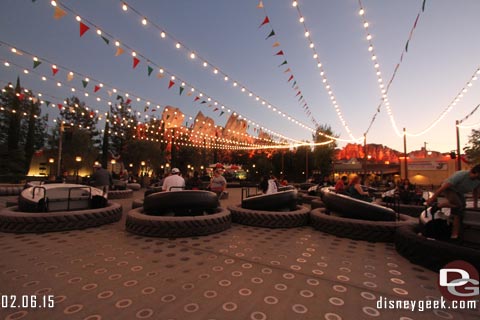 Here is a video of most of the flight (I cut out 30 seconds or so where I was not really moving due to being stuck and needing to turn around).
Passed through the gift shop at the Tower of Terror (note the attraction wait was 65 minutes). There was a full wall of Minnie merchandise.
Some Tower of Terror specific merchandise
The back of the women's shirt
Fight On Mickey!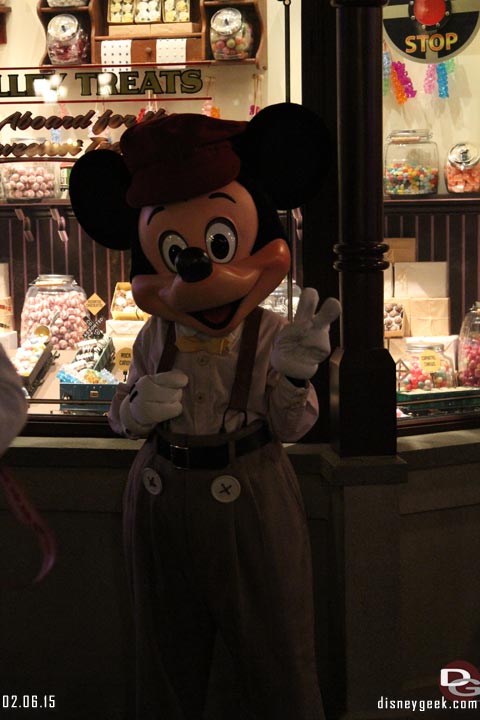 Sleeping Beauty Castle after dark.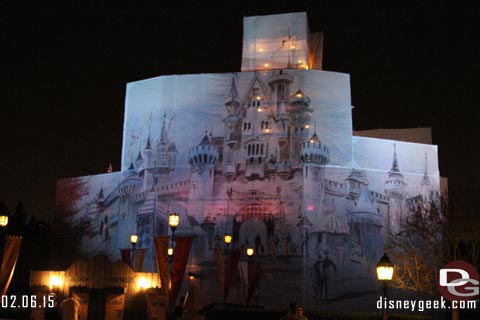 Fantasy in the Sky Fireworks was partially obstructed due to the wind blowing the smoke back on the show.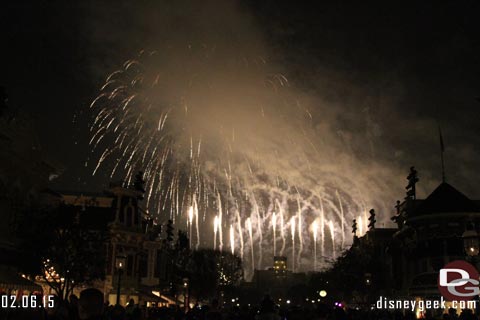 Hope you enjoyed this highlight tour of the Disneyland Resort. For additional photos and details from this trip you can check out the full Disneyland Update I posted on my site, http://disneygeek.com Also be sure to follow me on twitter @disneygeekcom for pictures from the parks.