The Oriental Land Company has made 2 announcements so far this year about changes at the resort.
Stitch Encounter will Open on July 17, 2015 at Tokyo Disneyland.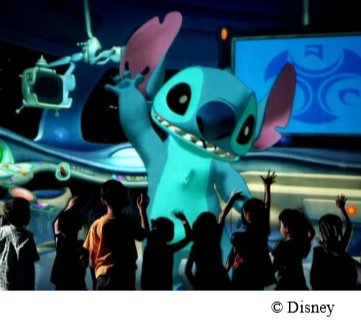 Stitch Encounter (offered in Japanese only) will open in Tomorrowland at Tokyo Disneyland® Park on July 17, 2015. Guests of all ages will be able to enjoy this new theater type attraction, and together with Stitch will have a main role in the attraction.
Set up in Tomorrowland is the Stitch Monitoring Station. Guests visiting the Stitch Monitoring Station can communicate with Stitch in real time over the theater's large screen. The entire
family will enjoy the fun – filled conversations with the mischievous Stitch.
Also coming to Tokyo Disneyland…..
New Facility for Disney Character Greetings and New Restaurant to Open in Westernland at Tokyo Disneyland in 2016.
Tokyo Disney Resort® announced that a brand new facility for Disney character greetings and a new restaurant will be built in Westernland at Tokyo Disneyland ® Park in fiscal year 2016 (April 1, 2016 to March 31, 2017).
These facilities will be themed to the world of the "Junior Woodchucks" series as shown in
Disney comics and animated short films. The "Junior Woodchucks" series features Donald Duck and his nephews Huey, Dewey and Louie as members of the Junior Woodchucks of the World, an organization dedicated to the appreciation of nature, camping and the outdoors. The series showed them having comical adventures in the American wilderness. With the introduction of these two new facilities, Guests will be able to enjoy the atmosphere of a Junior
Woodchucks of the World campground. Guests will feel immersed in classic Disney stories that celebrate activities in a natural, rustic setting on the Rivers of America.
This new Disney character greeting facility will be the second dedicated greeting facility to open at Tokyo Disneyland since Mickey's House and Meet opened about 20 years ago in 1996.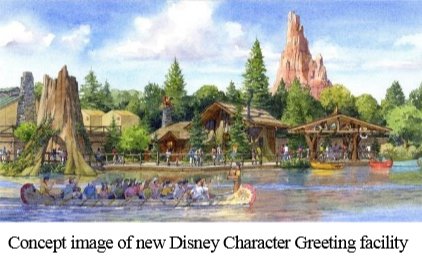 The new restaurant will be located at the existing Lucky Nugget Cafe that will be renovated with a new two – story indoor dining area on the second floor and a camp fire setting. Guests will be able to relax and enjoy a meal while taking in the scenery of the Rivers of America.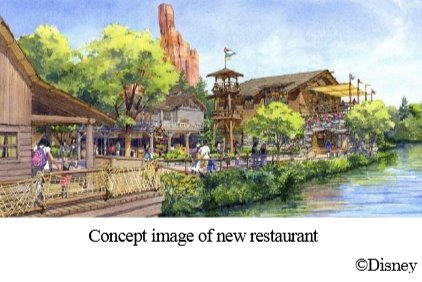 It is undecided as to which Disney characters will appear
The Lucky Nugget Cafe will close in autumn 2015.
With the opening of these two facilities, Tokyo Disneyland will have two Disney character greeting facilities and a total of 53 restaurants.