There are only two weeks until Valentine's Day! For me, that means it's time to browse the Internet for ideas to make simple and inexpensive Disney-themed valentines. Pintrest has been one of my favorite resources this year for kid-friendly creations. Here are some of my favorite finds.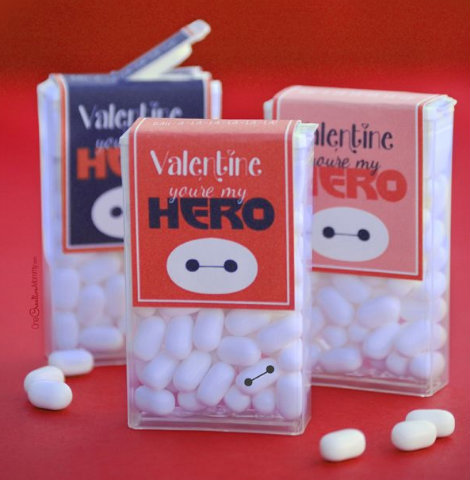 With the digital release of "Big Hero 6″ this week, lovable Baymax is sure to be on kids' minds. OneCreativeMommy.com offers these free printable wrappers for packages of Tic Tacs, which are a great representation of the hero. Click on the link for instructions on how to print the wrappers. Then, cut them out and glue to the boxes. There's even a spot to write "To" and "From" on the back of each box.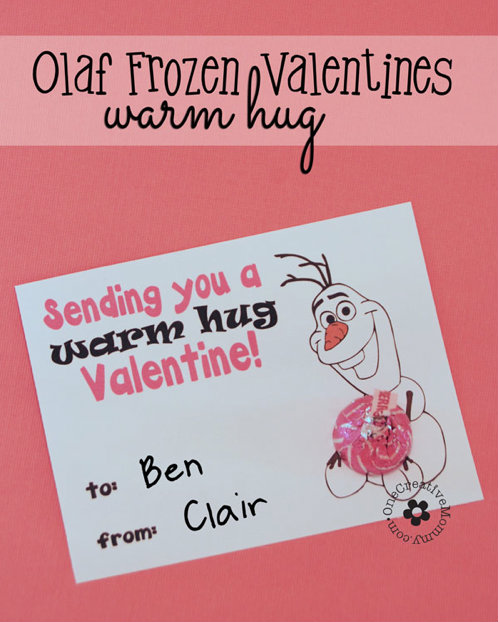 This self-professed valentine-loving-mama also offers several types of "Frozen"-themed cards, too. I'm a sucker for the bag of edible snowman parts, but if your child goes to a school that requires all food that is shared in the classroom be sealed upon arrival (like mine do), this Olaf Warm Hug valentine is a cute alternative. Simply use the free printable. Cut out, writes names and attach a Hershey's Hugs candy to each card.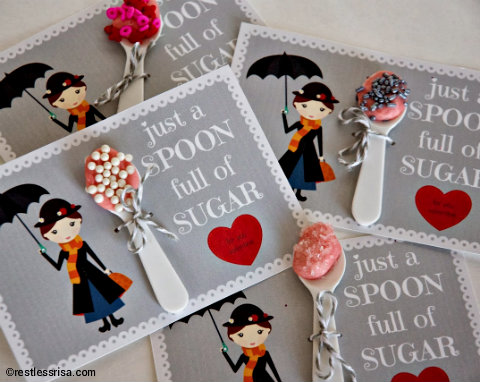 Another blogger, restlessrisa.com, came up with this idea for Mary Poppins-themed valentine cards and treats. She is making the card design available as a free download, because the cards are intended for personal use. (That's true of all these Disney creations — they cannot legally be used for commercial purposes.) The spoons can be ordered online ($3 ofor 48) in a variety of colors. Then, she used pink candy melts (heated in the microwave) and sprinkles to create the tasty treat. As a bonus, she has two other downloads for Mary Poppins valentine cards.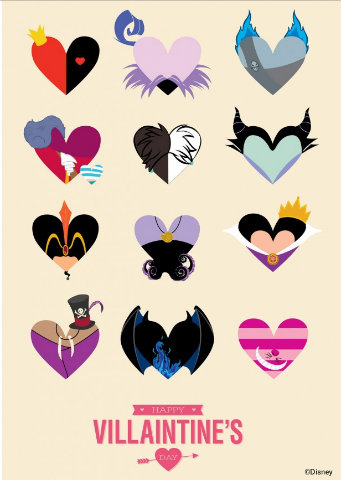 And who could resist these Disney Villaintines that were shared on the Disney Parks Blog last year? With the increased popularity of the Disney villains the past few years, designs like these are sure to have widespread appeal – especially with older kids.
Be sure to check out the AllEars.Net board on Pintrest.