Contributing photographer Jason of disneygeek.com sends us these photos from his trip to the parks on Saturday, December 6, 2014.
This weekend is Candlelight weekend at Disneyland. Unlike Walt Disney World, here on the West Coast the Candlelight Processional is still in Town Square and only runs for two nights (4 shows total). This posting takes a look at the Candlelight set-up and Ceremony.
As soon as you enter the park you can see evidence of the event with temporary barriers up on the Main Street Train Station.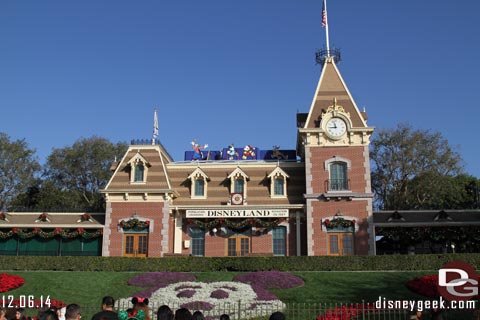 Town Square is partially set up this morning. The rest of the chairs will be brought in later in the afternoon.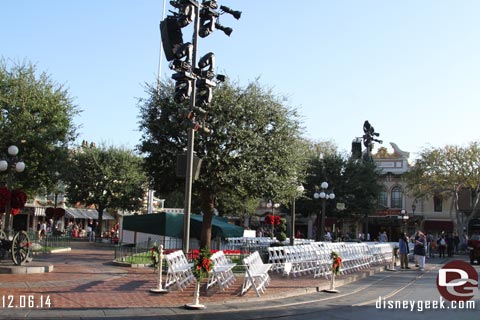 A quick walk around the area.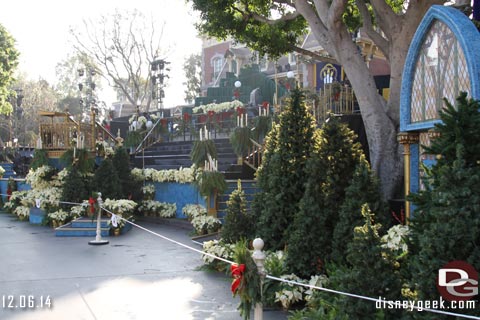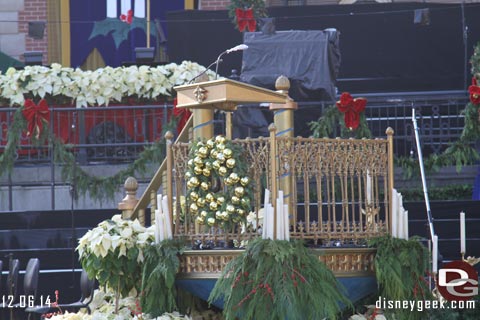 Jumping ahead now from the early morning until around 4:30, an hour before the Candlelight was to begin. The line for guests with tickets to the Candlelight.
Found a spot near the Opera House about 45 minutes before show time.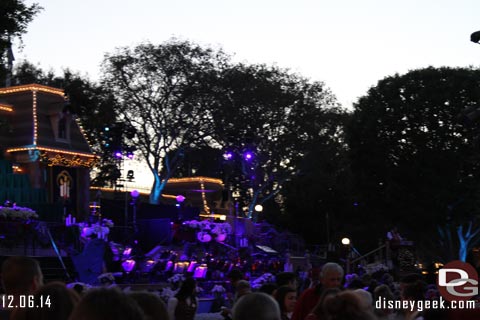 A CM doing a check at the podium.
The orchestra began the processional.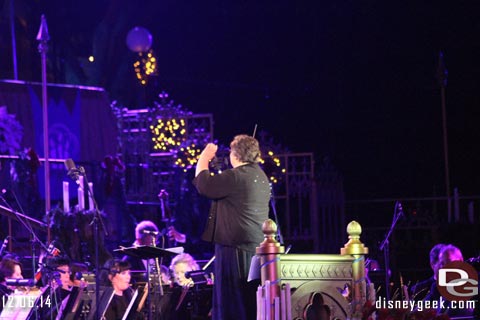 The procession making its way through Town Square to the stage.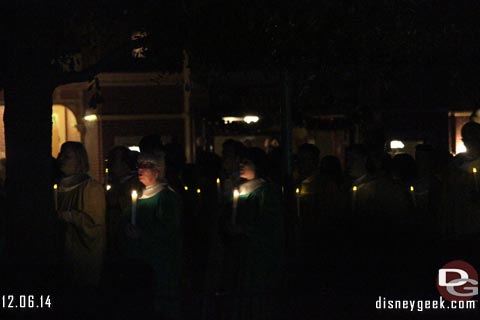 Almost filled in and ready to go.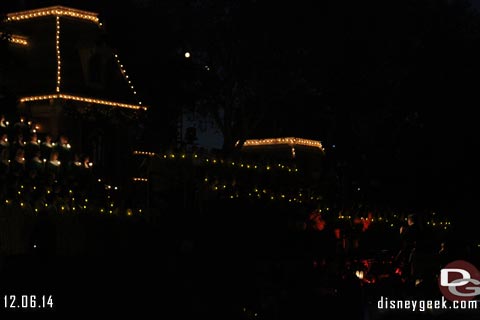 The Disney Cast Member choir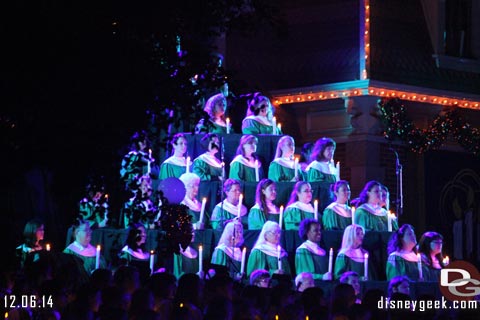 Showtime!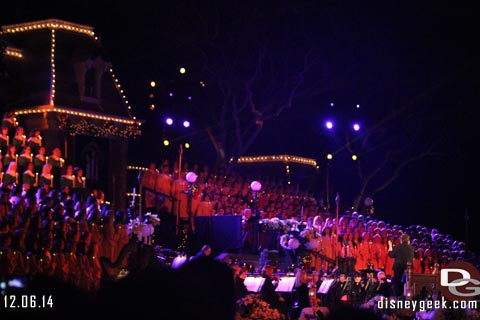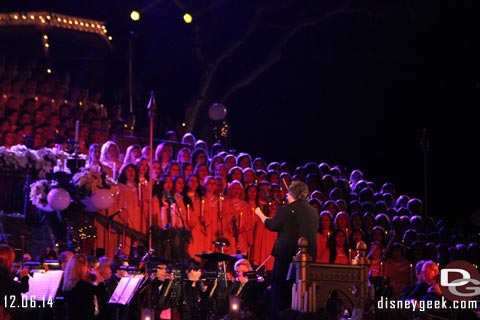 The narrator this year, Beau Bridges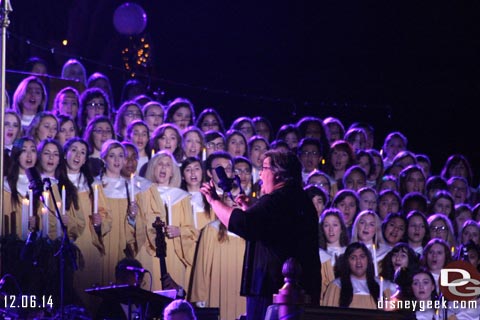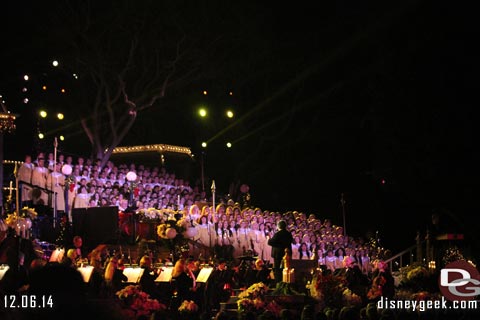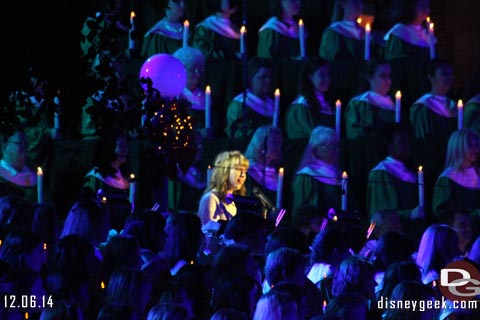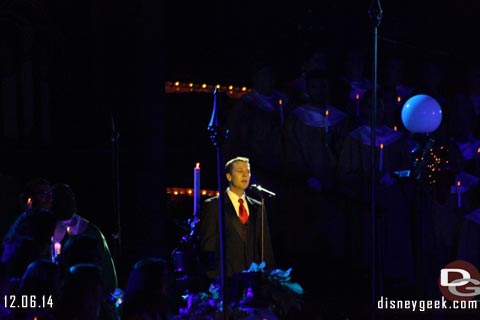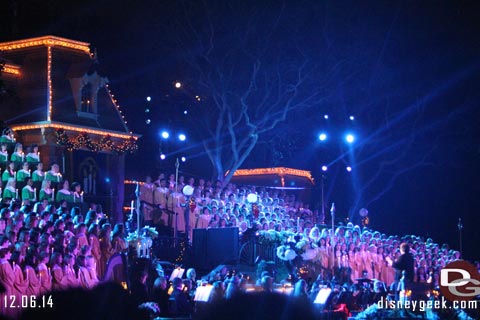 A video clip featuring some of Angels We Have Heard on High & What Child Is This?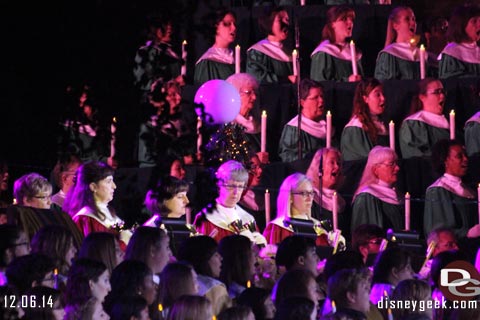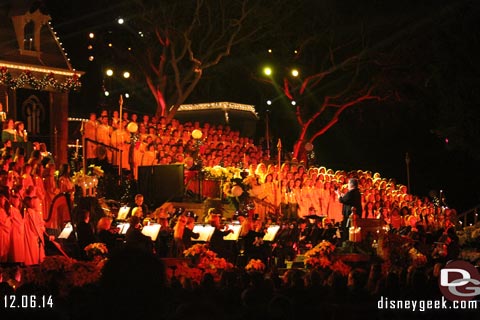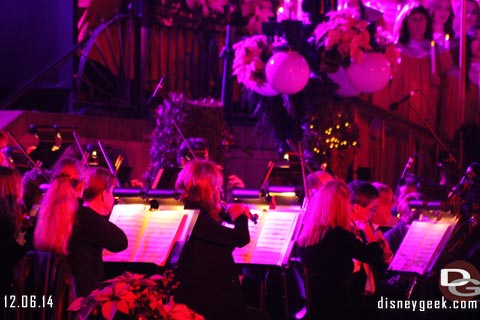 A video clip of Silent Night.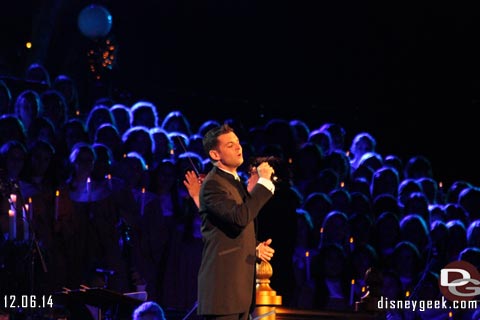 Later in the evening I passed through Town Square just as the second Candlelight of the evening was getting underway. Here is the opposite view, from the City Hall side.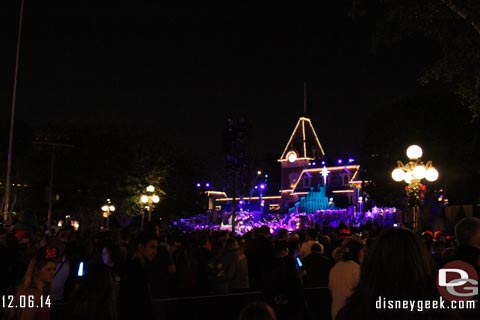 A quick look at the stage from this side.
Hope you enjoyed this highlight tour of the Disneyland Resort. For additional photos and details from this trip you can check out the full Disneyland Update I posted on my site, http://disneygeek.com Also be sure to follow me on twitter @disneygeekcom for pictures from the parks.