Water is used extensively throughout the Walt Disney World Resort for landscaping, live shows and special effects. Fire, on the otherhand, is used sparingly. I am sure it is for safety reasons but, when fire is used, it tends to be very dramatic.
When you frist see the Sleeping Beauty float in the Disney Festival of Fantasy Parade with the wicked Maleficent as a Steampunked Dragon. You have to wonder how far Disney Imagineers had gone. Would the dragon actually breath fire? Why, yes…yes it does.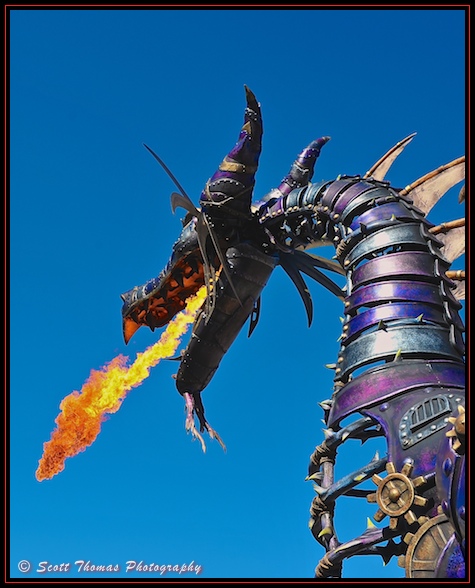 Fire breathing dragon on Main Street USA.
Nikon D700/28-300VR, 1/320s, f/9, ISO 200, EV 0, 28mm focal length.
There are several places where Disney uses fire at Walt Disney World. Can you name some?