SeaWorld's Summer Nights kicked off Saturday — the first official day of summer — with two new shows. My family and I were invited to the final dress rehearsals on Friday for Shamu's Celebration: Light Up The Night and Genreation Nature LIVE, and I have a lot to share with you about them.
Let's start with the theme park's new evening orca show, which replaces the popular Shamu Rocks. It's definitely worth the wait for Shamu's Celebration: Light Up The Night, which is the final show of the day and usually starts at 9 p.m. Featuring new, original music, ever-changing lighting and colorful backdrops, the show does indeed feel like a celebration. It even has its own DJ, who guides the evening's entertainment.
"That's really what this show is about — moving and having a good time," said Kelly Flaherty Clark, curator of animal training at SeaWorld Orlando.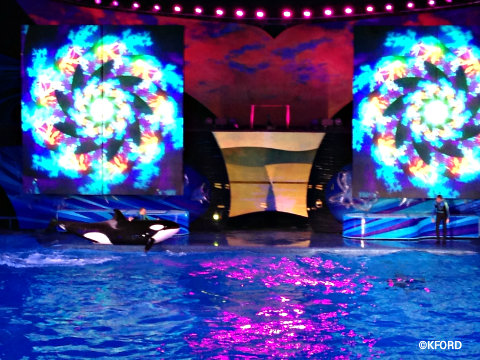 As with the previous show, Shamu's Celebration showcases its stars performing breathtaking jumps, twists and turns, individually and in groups, under the direction of their trainers on the sidelines. But the whales also perform some new behaviors. Kayla, a 25-year-old whale, loves a challenge, according to Clark, and learned a new sequence of jumps just for Shamu's Celebration. She jumps with her dorsal fin up, then jumps with her belly up, and then returns to fin up on her third pass. Another whale gets quite a few laughs from the audience when it props up both pectoral fins on the slideout and shimmies from one side to the other.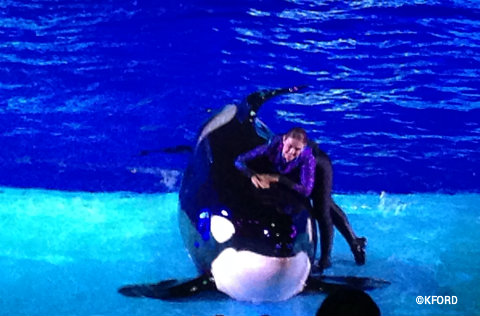 The slideout also provides trainers with the opportunity for more one-on-one interaction with the whales. During one of the show's slower songs, the trainer pets, kisses and even hugs the animal before signaling the orca to perform a series of up-close behaviors.
Shamu's Celebration delights in the whales' ability to get the audience wet. If you are sitting in the lower sections on either side of the slideout, you WILL get wet. Be sure to heed the multiple warnings if you have unprotected electronic equipment. The whales make multiple passes throughout the show, dousing visitors with powerful flips of their tails.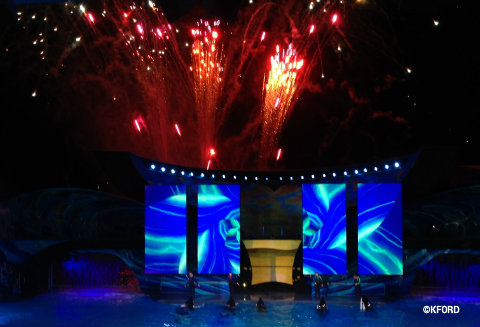 The show ends with a bang — quite literally — as fireworks appear behind the stadium. Though I still wish SeaWorld offered a separate fireworks show at Bayside Stadium, I did appreciate not having to rush from one show to another to grab seats for the finale.
Shamu's Celebration is sure to be a popular ending to a day at the theme park, so be sure to get there early for a good view. Don't worry about being bored if you have a short wait because there is an entertaining pre-show presentation that gives the audience a chance to revisit music from past decades and enjoy a few laughs as cameras catch audience members caught up in the dancing.
SeaWorld's other new summer show, Generation Nature LIVE, also runs through August 10 and can be seen only on Saturdays in the Nautilus Theater. The show is an extension of SeaWorld's Generation Nature initiative, which aims to empower kids to make a difference with animals and nature. Youth ambassador Bindi Irwin, daughter of famous 'Crocodile Hunter' Steve Irwin, is the face of the campaign and can be seen in video clips at the theme-park show.
Generation Nature LIVE uses a host to introduce the audience to key experts at SeaWorld, including members of the Sea Rescue team and the veterinary staff who share their stories of interacting with the animals. Of course, the stars of the show are the animals that are brought out on stage. During our show, we saw a roseate spoonbill, a pelican and a bald eagle.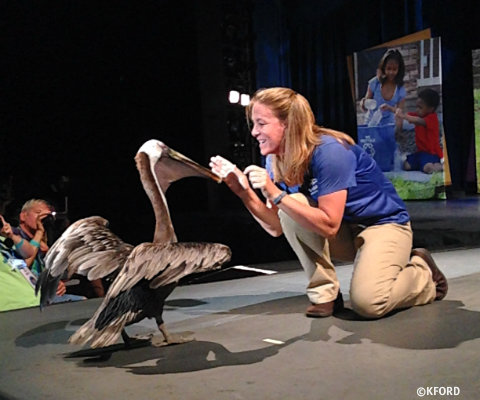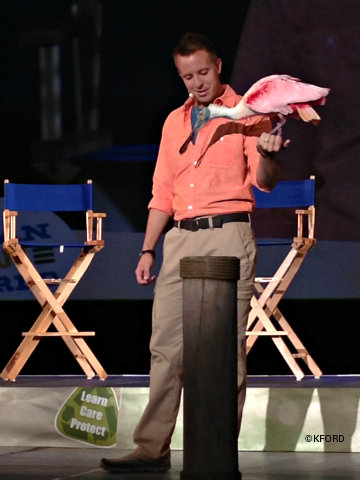 To an adult, the show's message of conservation probably seemed a bit heavy-handed, but maybe that's not what children perceive. And, after all, they are the target audience. I know my own 9-year-old daughter was fascinated, especially by the video story about rescuing dolphins.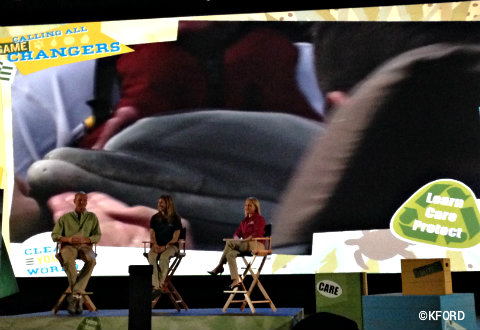 "This is an opportunity to affect the next generation," Clark said. "The power of one is huge."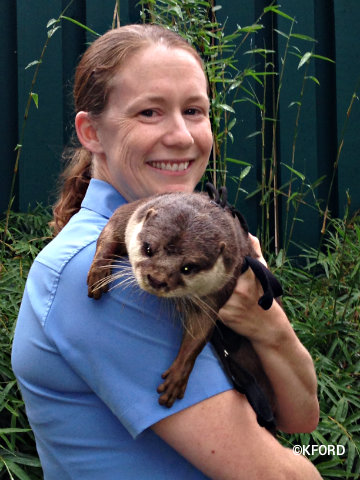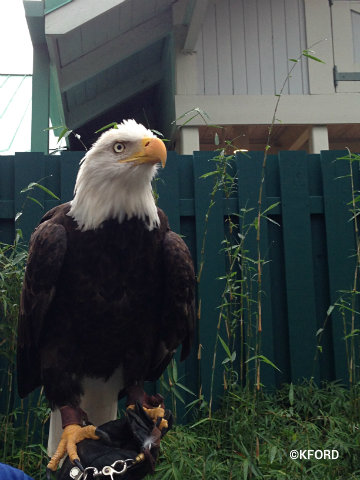 Perhaps more memorable, though, is a visit to the SEA Garden outside the theater, where SeaWorld team members will introduce guests to various animals. We had a rare sighting of an Asian river otter, as well as the bald eagle from our show. Miniature ponies and flamingos can be viewed in corrals. An added bonus: Team members pass out collectible cards with information about the animals they are handling.

DISCLAIMER: I was a guest of SeaWorld Orlando for its Summer Nights preview. This did not affect my story, and my opinions are my own.