Contributing photographer Jason of disneygeek.com sends us these photos from his trip to the parks on Friday, November 8, 2013.
This posting takes a look at Disney California Adventure.
Time to visit DCA.
Buena Vista Street is all decorated and alive with Holiday cheer.
Too bad they did not switch out the Big Top Toys window.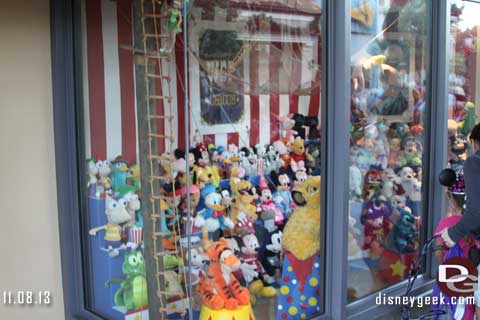 The Buena Vista Street tree.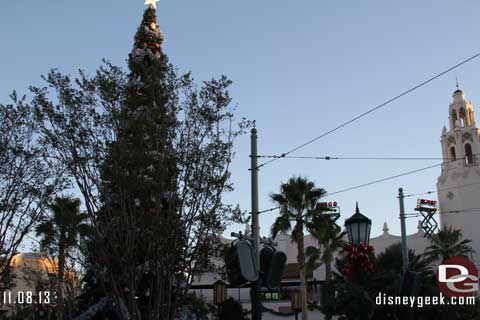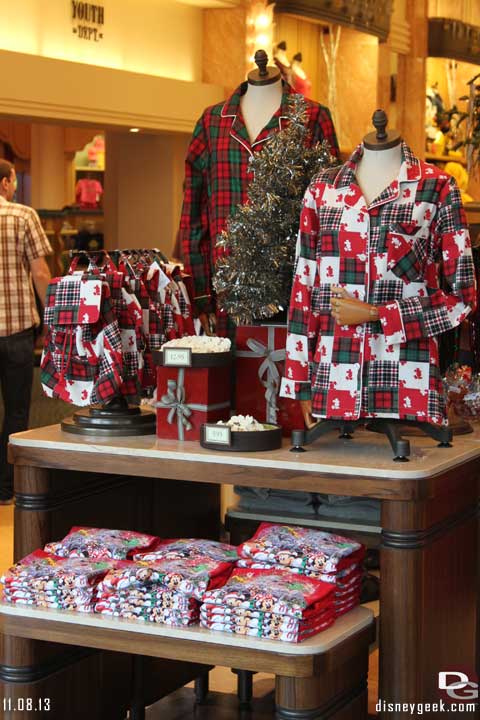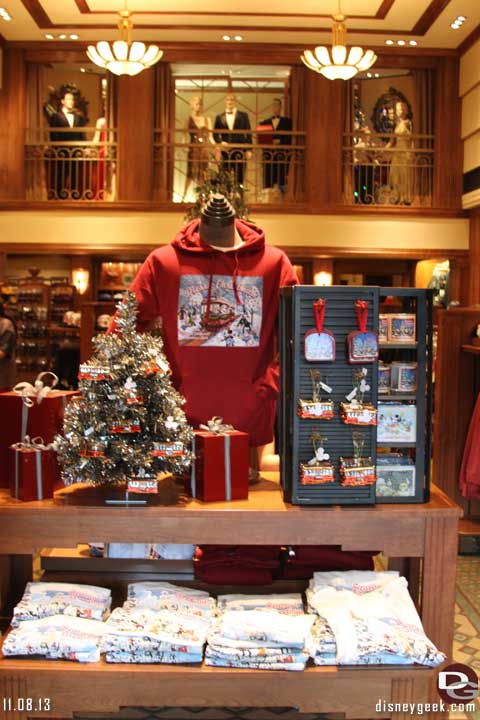 Santa is back in Elias and Co. Of course he was taking a break when I walked by.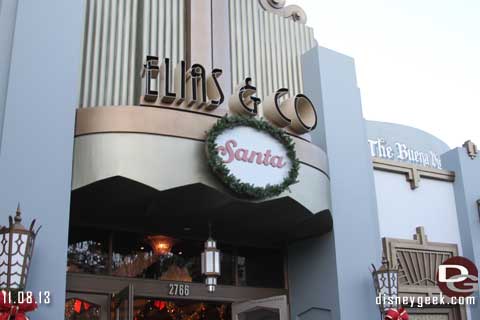 The Animation Building lobby is still closed.
Noticed Olaf made the schedule of characters you can learn to draw at the Animation Academy.
Is this Santa and reindeer new? I did not remember them.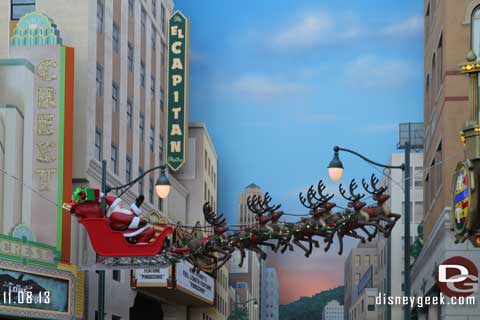 The Flyers are still being worked on.
The entrance to Fliks
Some holiday merchandise in Cars Land.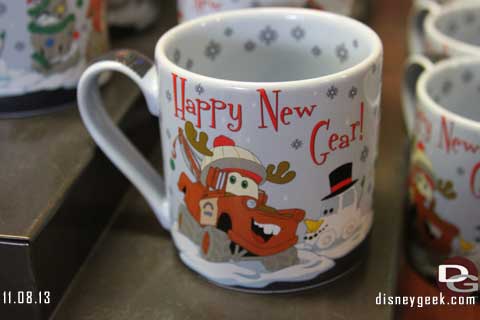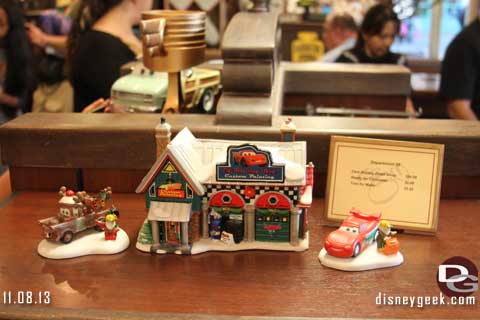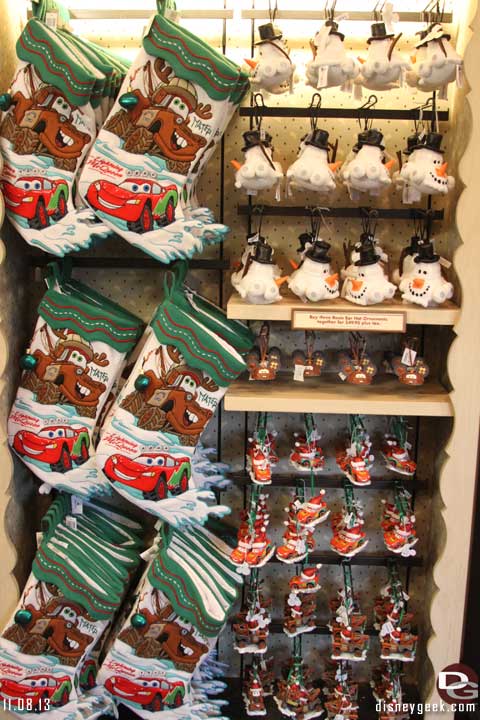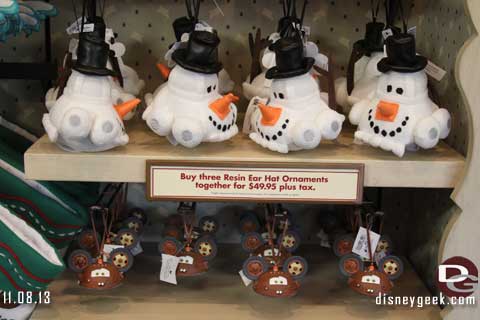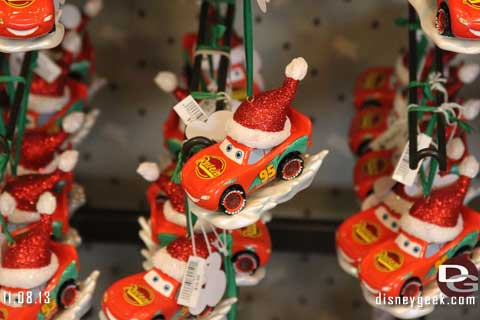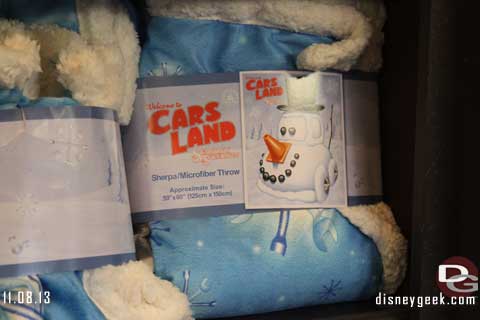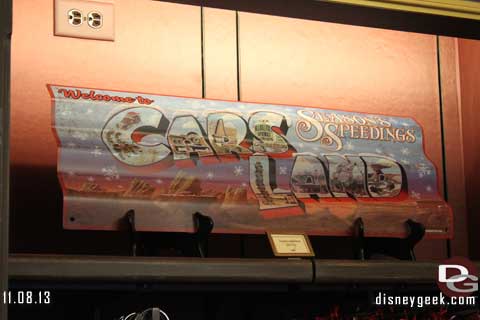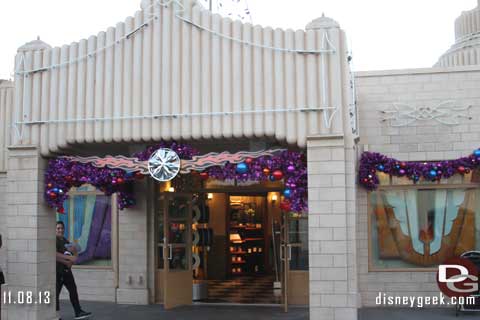 Waiting for the lights to come on.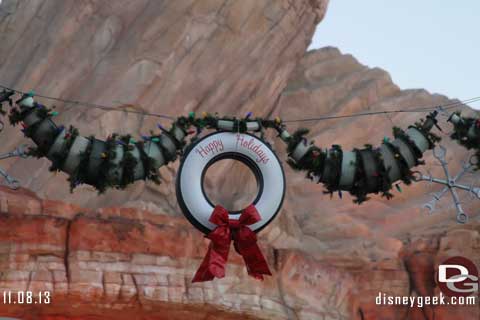 Time for the lights to come on.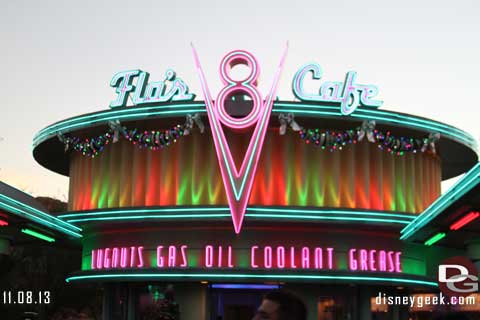 This year I just enjoyed the show, but here is a video from last year to give you a sampling of the event.
Then I walked quickly to Buena Vista Street for the tree lighting. Since I was late I was not in a good spot.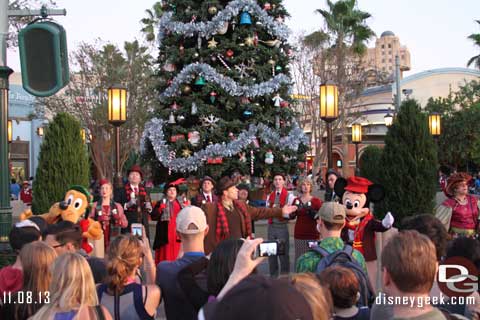 Here is a video from last year, this year is the same more or less.
Was curious if the Mad T Party added any Christmas songs to the set, they had not yet.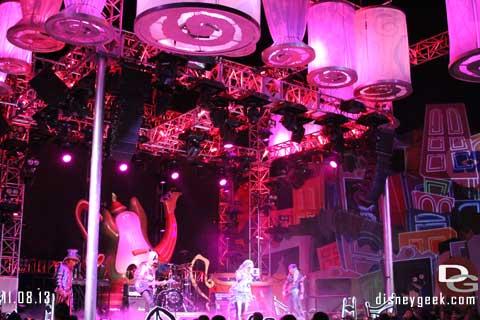 Passed through Cars Land again.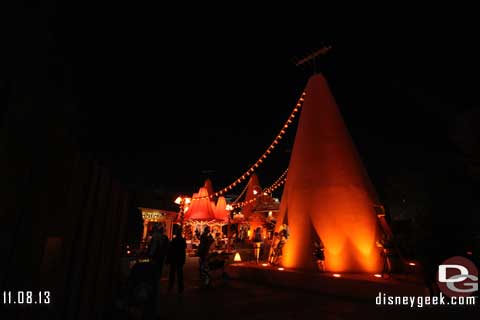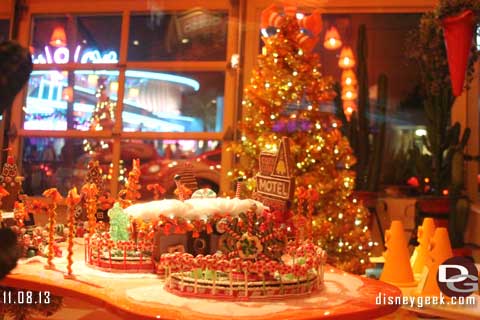 The blue cones are back again this season.
Santa Mater making his way to the Cozy Cone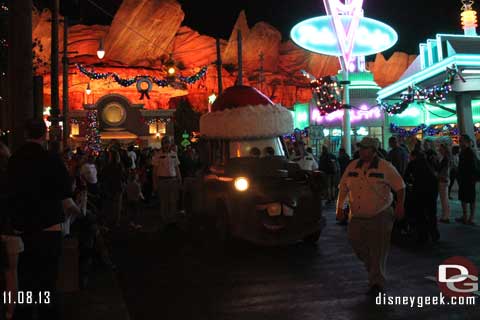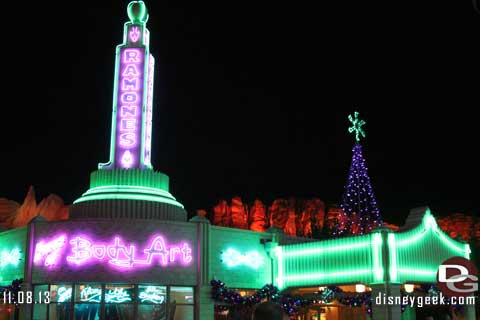 The Wharf lights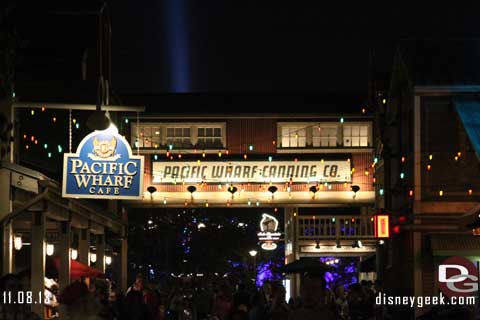 Paradise Park was nice and quiet.. only one World of Color at 9:45pm tonight and it was approaching 7.
Several large boxes are in the planters around the park for the upcoming World of Color Winter Dreams show that premieres Thursday.
Paradise Garden will be celebrating Viva Navidad this holiday season.
The Paradise Grill has a new menu for the season, Greek is out, Mexican is in.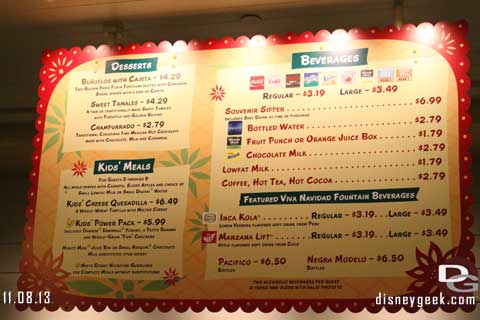 Boardwalk Pizza and Pasta also has special offerings.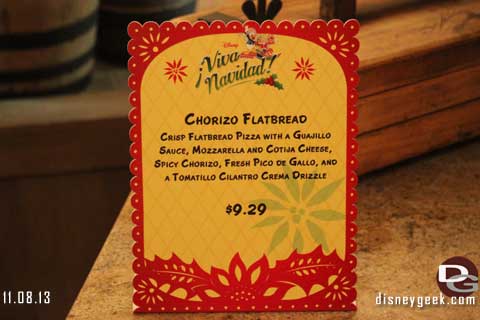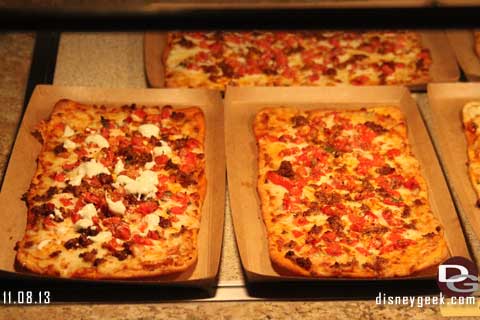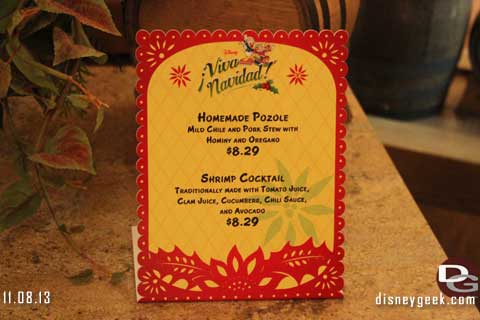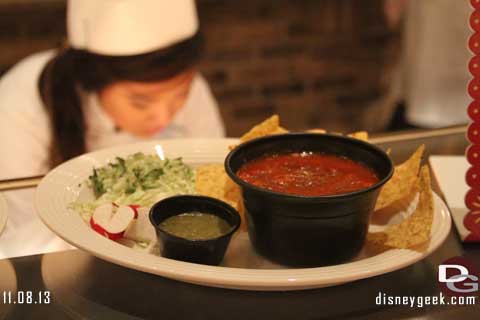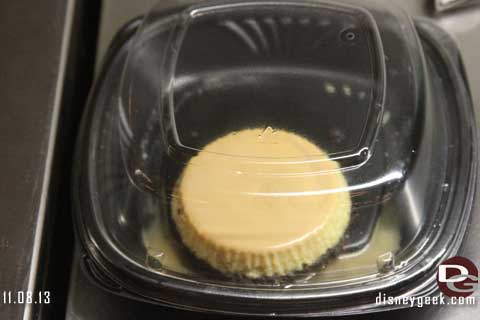 Screamin has received new lights for World of Color Winter Dreams, bringing back memories of Luminaria. This time around the lights look more substantial though.
And they took the time to make them blend in.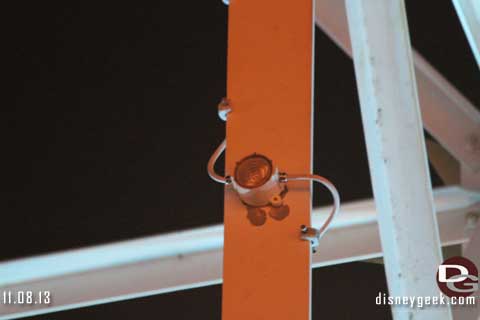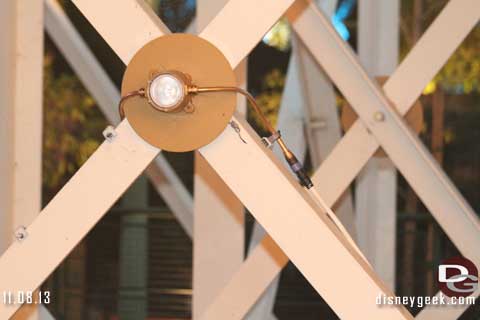 Some Holiday shirts at Sideshow Shirts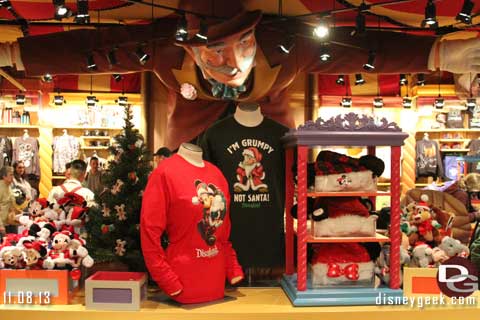 Back from its renovation.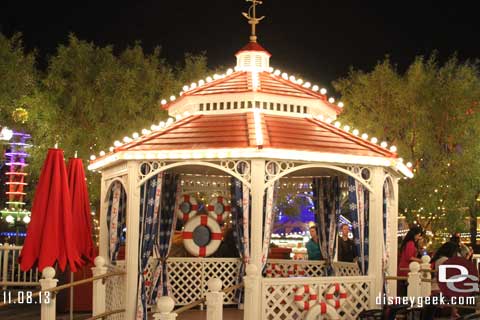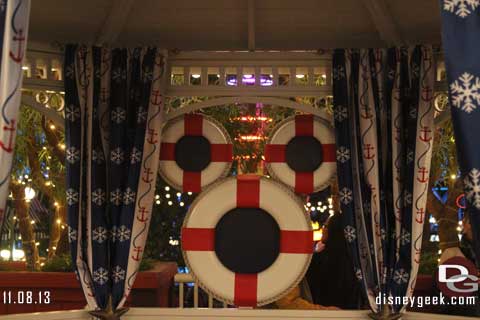 Stopped by Sarges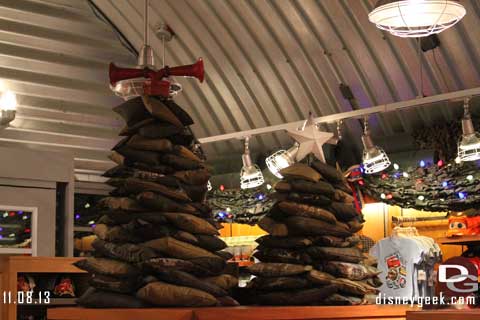 And Flos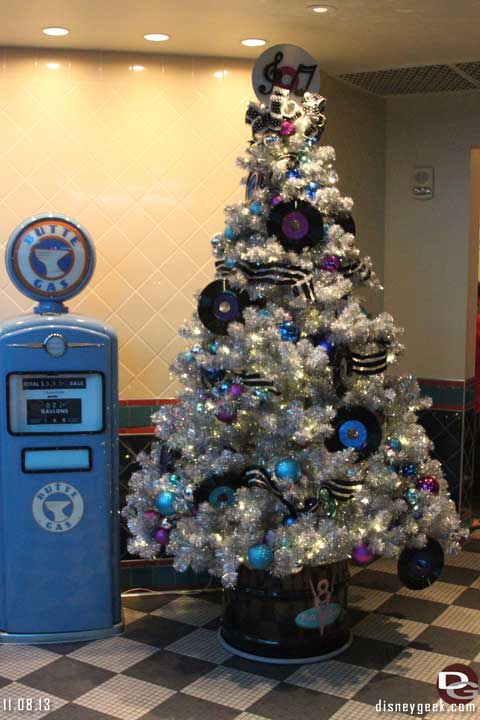 Missed Santa again.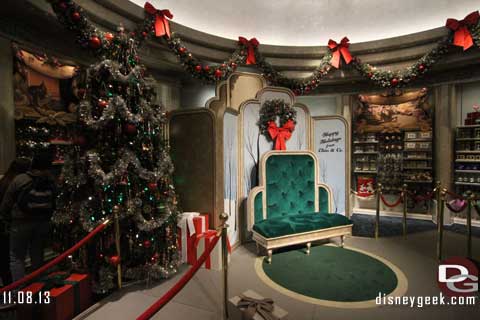 Walked through Elias and Company.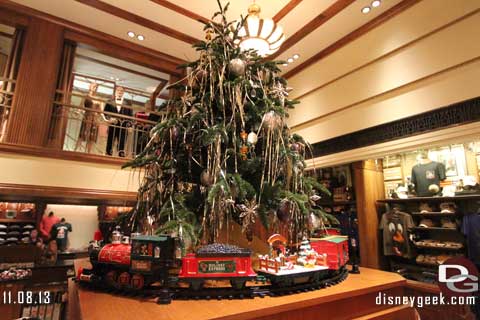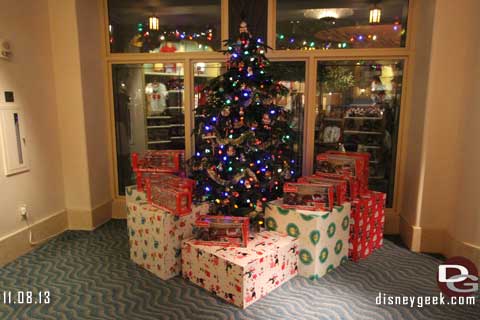 Hope you enjoyed this highlight tour of the Disneyland Resort. For additional photos and details from this trip you can check out the full Disneyland Update I posted on my site, http://disneygeek.com Also be sure to follow me on twitter @disneygeekcom for pictures from the parks.