Laura and Lee were part of the media team on the Disney Magic. Here are more photos of the ship. Look for more photos and videos in the coming days.

Check out the first set of photos HERE!
ANIMATOR'S PALATE
Drawn to Magic show in Animator's Palate rather than the Animation Magic show from the Fantasy.
Drawn to Magic is more like a "tech refresh" of the original show, where the room goes from black and white to color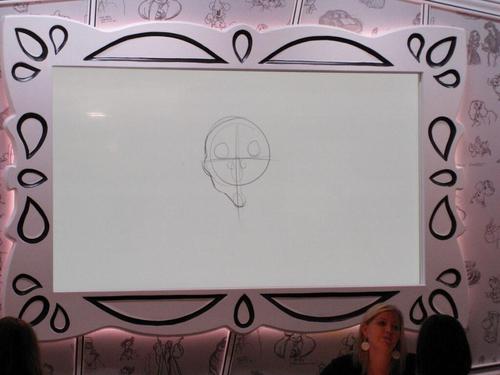 On the screens pencil sketches progress from simple shapes to character drawings, and come to life when complete.
Later in the meal color is introduced, and then all the screens come to life for the show.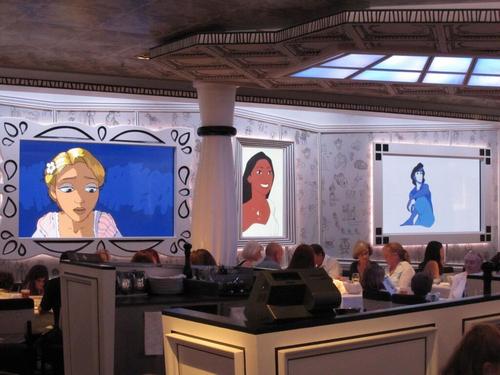 AFTER HOURS – ADULT DISTRICT
Coco Royale – a new drink in Keys made with Moet Ice Imperial (plus 1800 tequila and coconut shavings)
Chilled Leprechaun in O'Gill's Pub
A Ricordea from Fathoms. Honey was decoratively drizzled inside the glass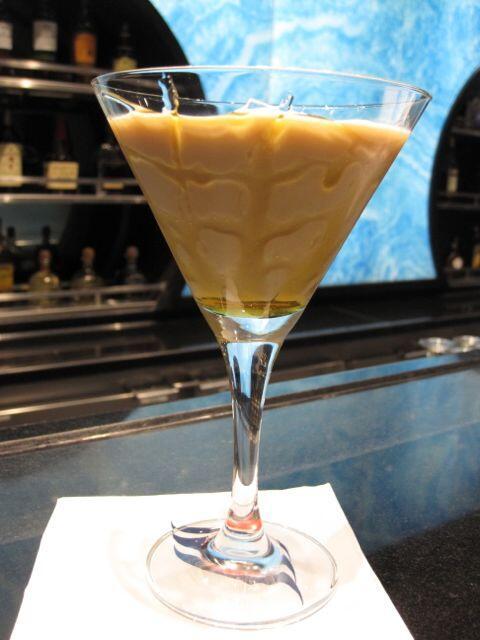 CARIOCA'S
The new restaurant Carioca's, inspired by the Saludos Amigos characters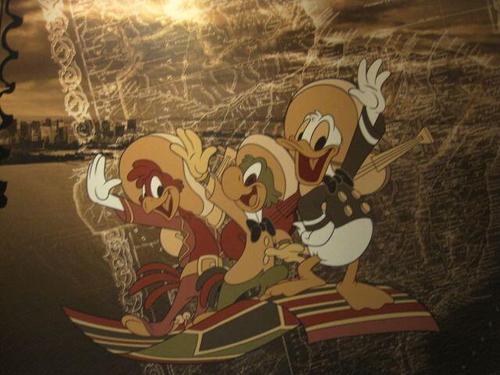 Decor inspired by marketplaces in Rio de Janeiro. It's a great improvement over Parrot Cay.
All new menu with South American-inspired dishes. Thie is the Peruvian Causa – three layers of different potatoes.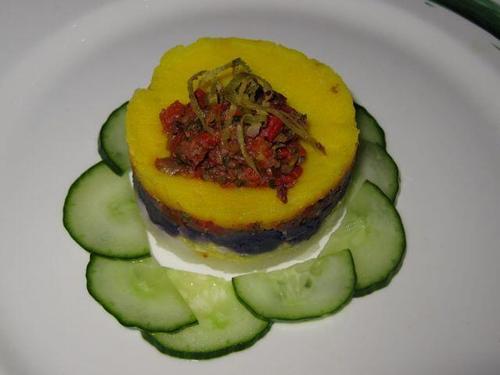 Lobster, shrimp, mahi skewer over mango quinoa. The menu looks great – we had a hard time choosing.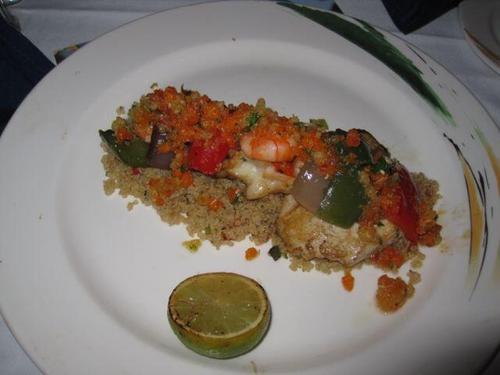 Coconut Tres Leches cake. NOT too sweet. Really delicious