Epcot's International Food and Wine Festival has returned for its 18th year. As always, the Food and Wine Festival features a variety of events and demonstration in addition to the popular marketplaces scattered around World Showcase. One of the most enjoyable things about the festival is that it allows you to sample the cuisines of many different countries that you do not normally get to experience. The festival is a dream come true for the adventurous eater, allowing one to encounter new ingredients, flavors, and dishes both exotic and unique. With so much to see and do, you could easily spend a whole day (or more) enjoying all the festival has to offer. To start off, here are just a few tips to maximize your time and get the most out of your Food and Wine experience.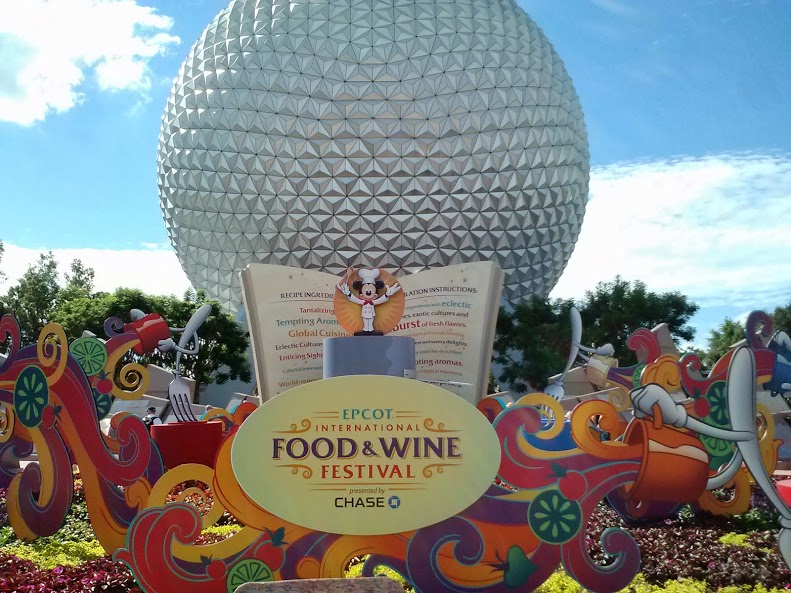 Saturdays and Sundays are the busiest days of the week at the Food and Wine Festival, when many of the locals come to enjoy the event. This results in greater crowds and congestion along the World Showcase promenade and much longer lines at the food stands. It is best to avoid the weekends. If you can, try to visit Monday through Thursday when the lighter crowds make the festival much more enjoyable. In the same vein, World Showcase opens at eleven o'clock and this is definitely the best time to head over to sample the various festival marketplaces. Most guests tend to spend the morning in Future World and then make their way to the back of the park in the afternoon, resulting in larger crowds and longer lines as the day progresses.
Just as with everything at Disney World, it helps to plan ahead when attending the Food and Wine Festival. If you just walk up to every booth and order what sounds good you will end up spending way too much money. Almost every dish offered at the festival sounds, smells, and looks really good, but there will be some dishes that stand out to you more than others. It is better to see what every stand has to offer and then decide on the dishes you want to try most. Although the portion sizes of the food may seem small, they can be filling and after having just three or four different dishes you can easily find yourself starting to get full. Do not rush and get a lot of food from the first few stands you visit and, if traveling with someone else, you may want to consider sharing dishes, which also allows you to sample an even greater variety.
This year's 46-day festival features over twenty-five ethnic marketplaces and more than 220 food and beverage menu items. In addition to returning favorites such as Ireland, Australia, and Argentina (just to name a few), this year's festival marketplaces also include the return of Brazil as well as a brand-new Scotland booth marketplace. Here are some of the highlights.
Argentina is consistently one of the most popular of the festival marketplaces. Distinguished by its bright yellow color, this marketplace is also marked by the amazing aromas of the food being prepared inside.
The Grilled Beef Skewer with Chimichurri Sauce and Boniato Purée is one of my must-have items at the festival each year. The chimichurri sauce has a very strong and distinctive flavor (like a slightly spicy pesto) and definitely gives the dish a bit of a kick. The boniato puree, on the other hand, is milder and has the texture, consistency, and flavor of mashed potatoes. The beef itself is tender and juicy, its flavor really enhanced by the chimichurri. While its $5.00 cost makes it more expensive than many other dishes at the festival, it is a high-quality dish that is certainly worth the price.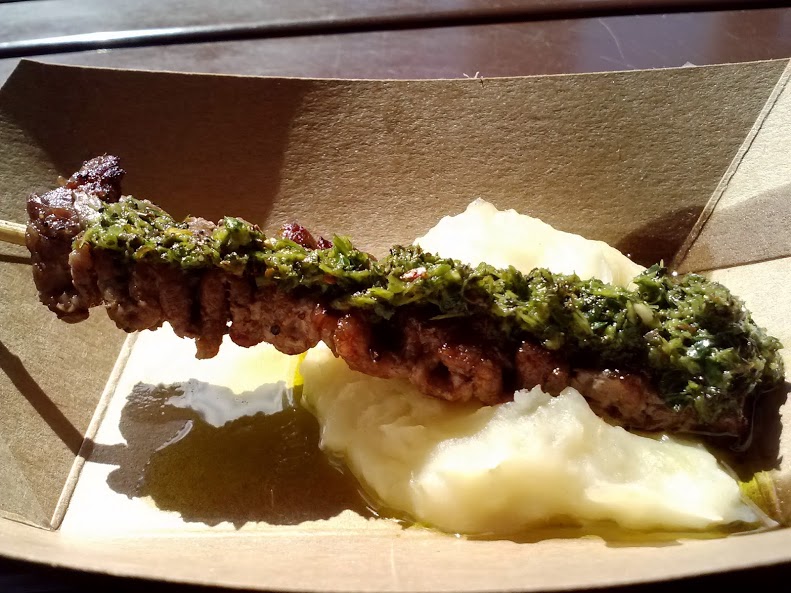 Australia is a marketplace whose menu has gone through some changes over the years, but this year's offerings might be some of the best it has ever featured.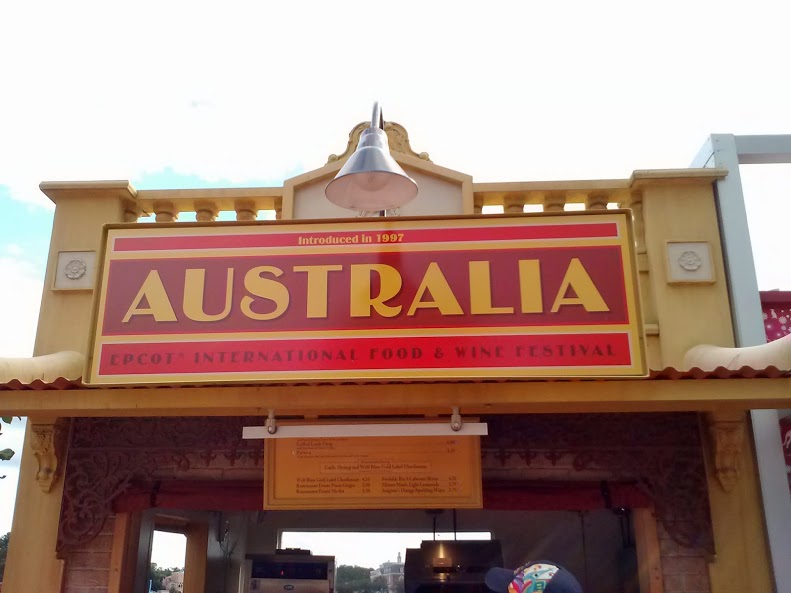 A new dish to the festival this year is the Garlic Shrimp with Roasted Tomatoes, Lemon Myrtle and Rapini. This dish features three generously sized shrimp and tremendous flavor. If you are a fan of garlic, you will certainly love this dish. Contrasting the garlic-flavored shrimp is the rapini. Also known as broccoli rabe, this vegetable has a distinct and slightly bitter flavor, but one that matches very well with the shrimp. For $4.50 it is definitely a good portion size and packs a serious amount of flavor.
South Korea was introduced to the festival just a few year ago and since its inception has been a big success. This year's marketplace features a new offering in addition to a returning favorite.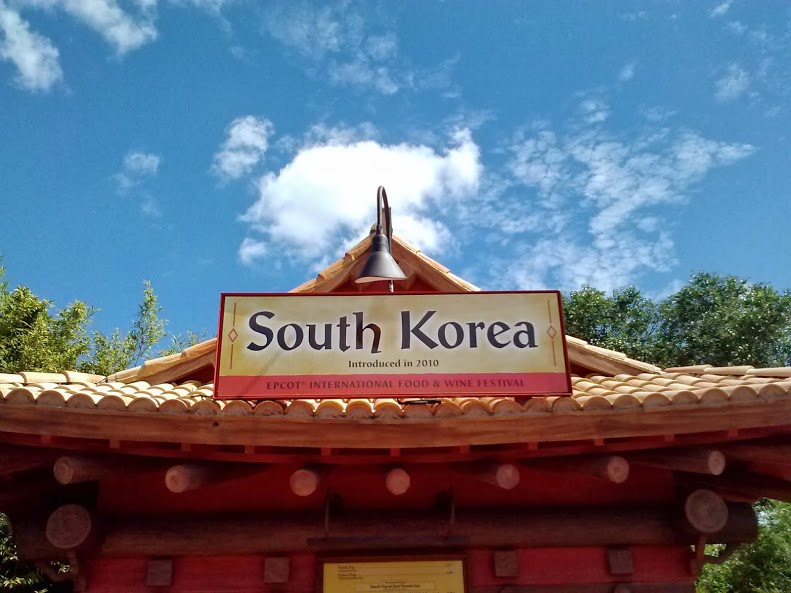 The Kimchi Dog with Spicy Mustard Sauce is new to the festival this year. The kimchi dog itself is a little spicy, but not overwhelmingly so, and the mustard sauce provides another added kick. Countering this, however, is a light and refreshing coleslaw which provides a nice mild contrast. While the portion size may not be the largest, this is still a good value at $3.75 and is certainly something unique among the festival offerings.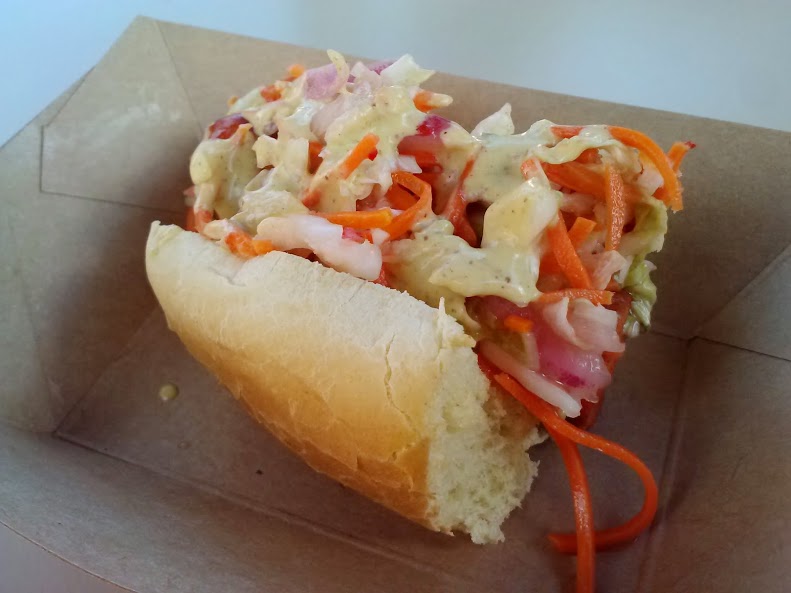 Africa is the new name of the marketplace which in previous years has been South Africa. With the name change comes some new flavor as well.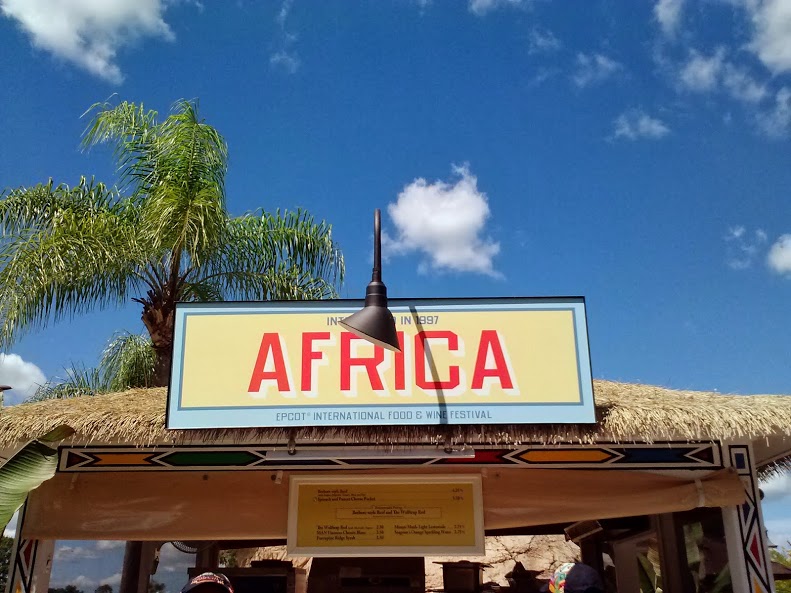 The Berbere Style Beef with Onions, Jalapeños, Tomato, Okra and Pap is certainly not a dish for the faint of heart; it is definitely one of the spicier dishes at the festival this year. This dish can be likened to a spicy stew or a gumbo, and one with a great amount of flavor. All of this spiciness, however, is in contrast to the pap which has a flavor and consistency very similar to grits and helps provide some balance to the dish with its mild flavor. With a very generous portion size, this is one dish that is good to share and its $4.25 price also makes it a great value.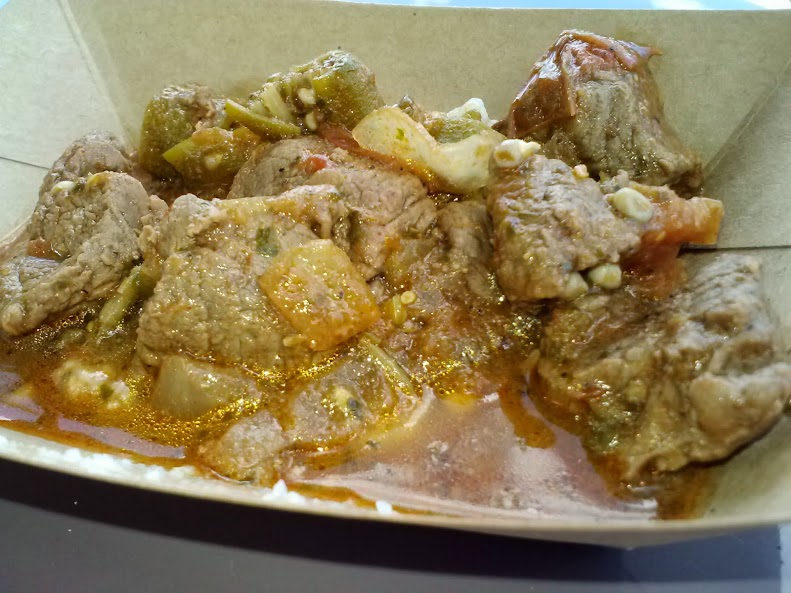 Florida Local is the marketplace that highlights the various tastes and flavors of the host state, relying on locally-grown products and featuring an assortment of in-state wines and beers.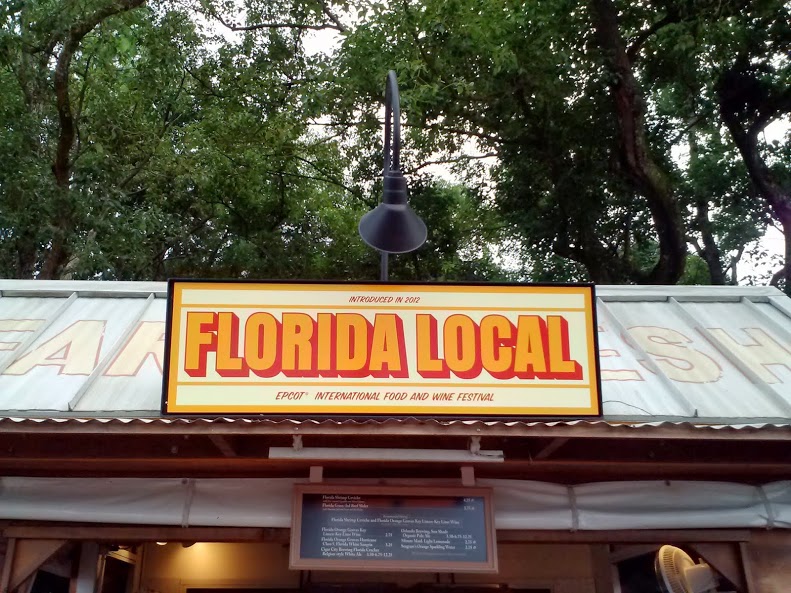 It is here that you can find the Florida Grass Fed Beef Slider with Monterey Jack and Sweet & Hot Pickles. The beef slider was surprisingly juicy and the Monterey jack cheese provided just enough of a kick. I am not usually a fan of pickles, but their sweetness adds some nice extra taste that contrasts that of the beef and cheese. While not anything fancy or exotic, this is a good dish for those who may be a little less adventurous and for $3.75 definitely worth the price.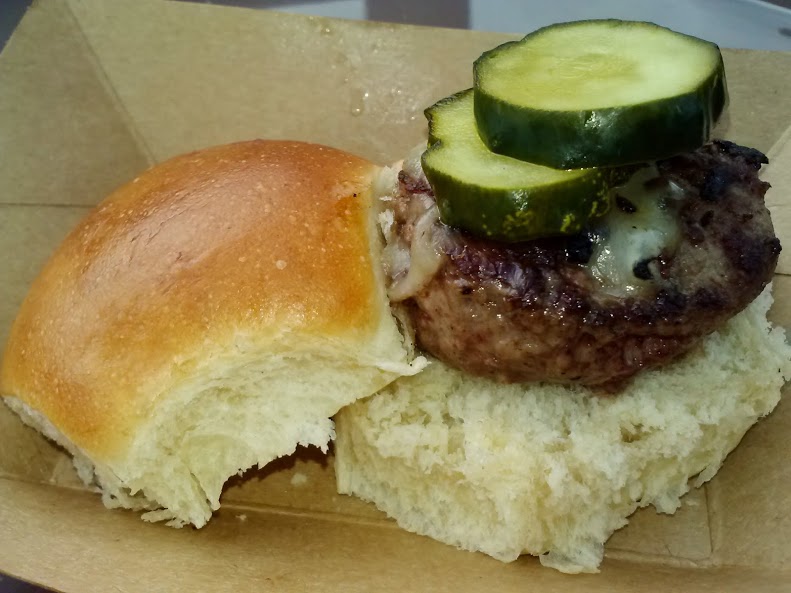 New Zealand is a marketplace that typically has some intriguing choices and this year's festival is no different.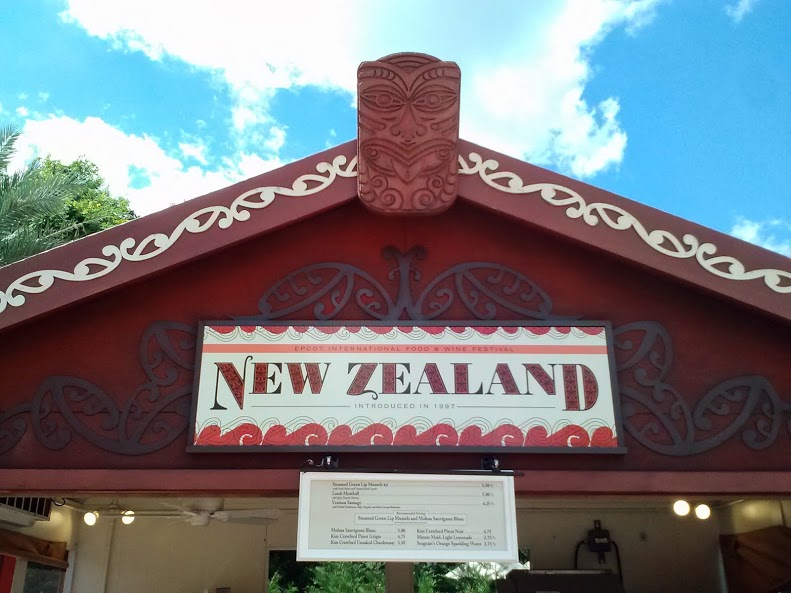 I am not usually a fan of mussels, but the Gratinated Green Lip Mussels with Garlic and Herbs looked absolutely fantastic (not to mention that it seemed as though everybody at the marketplace was ordering them). This is another dish with a tremendous amount of flavor, with the garlic and herbs really enhancing the taste of the mussels. The mussels themselves were cooked to they were perfectly tender while the coating of bread crumbs on top added some additional flavor and texture to the dish. With three good-sized mussels, this is definitely a great value at $3.00.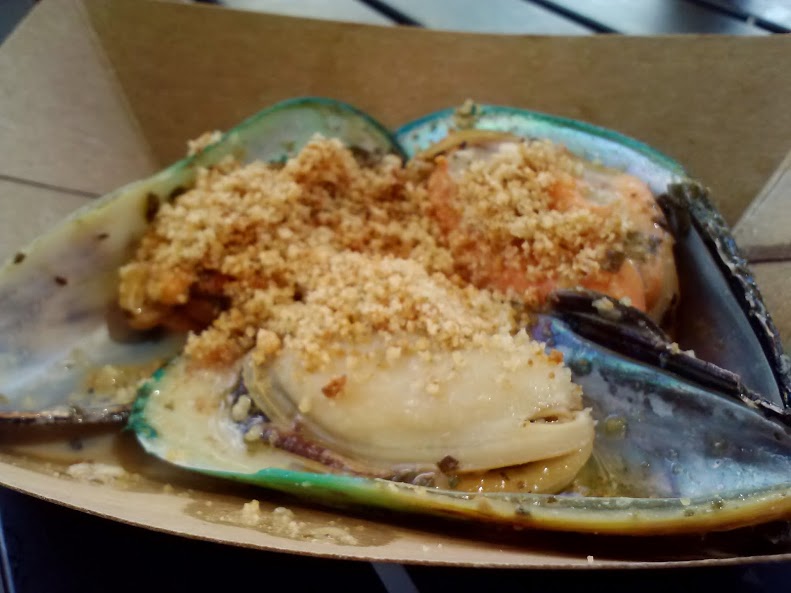 Belgium has always been the place at the festival to find waffles and this year the marketplace features three to choose from.
When you think of waffles, one topped with beef might not be the first thing that comes to mind but that is exactly what is featured in the Potato and Leek Waffle with Braised Beef. This is such a unique and flavorful dish. To start, the waffle itself is so soft and fluffy with the potato giving it just a slightly heavier consistency. Meanwhile, the braised beef is so tender and flavorful and it actually pairs extremely well with the waffle. Overall, this is probably my favorite dish at the festival thus far and its generous portion size is definitely worth its $4.00 price.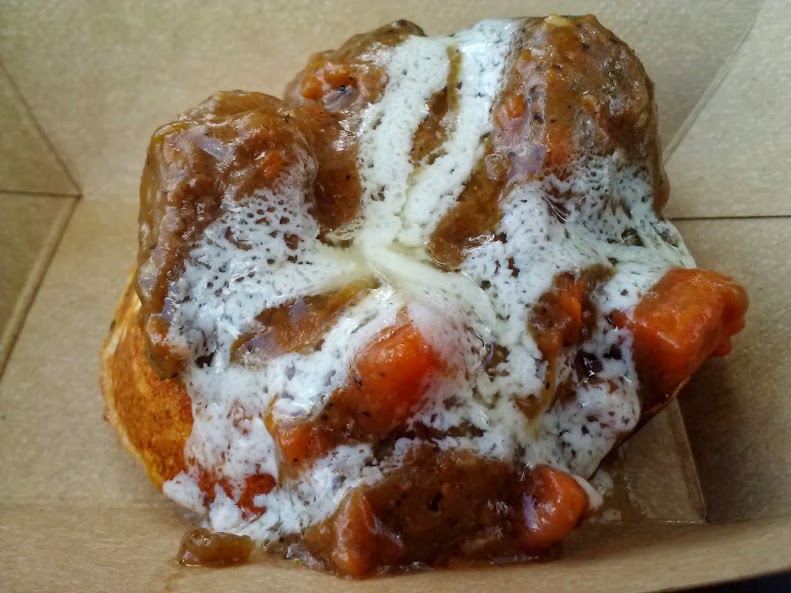 Desserts & Champagne is a great marketplace to end your journey around World Showcase, providing a selection of smaller-sized dessert offerings.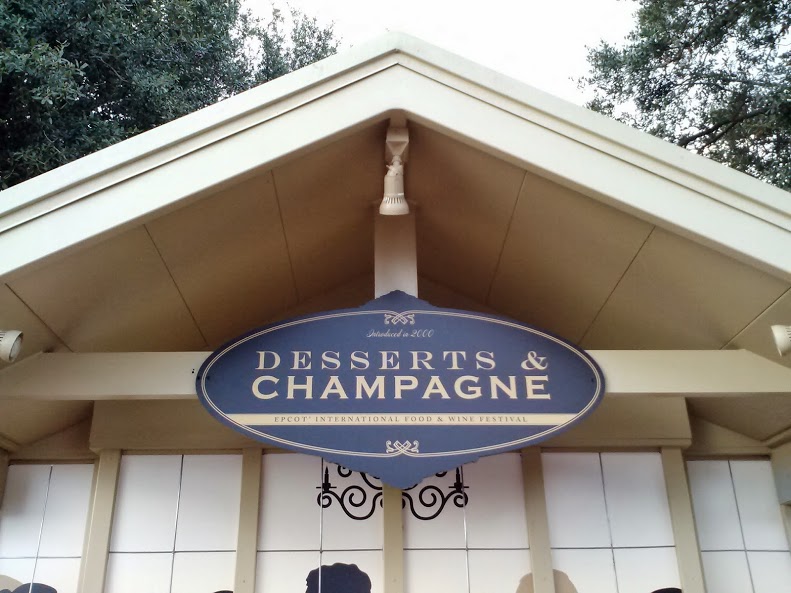 There are two choices that are standouts to me at this marketplace. The first is the Hazelnut Chocolate Cheesecake. Don't let the portion size fool you. Although it appears small in size, it is definitely a rich and filling dessert. Surprisingly, the flavor of the hazelnut is not as prominent as one might expect and the dessert had more of a chocolaty taste. For $1.75, this is a great conclusion to you Food and Wine adventures.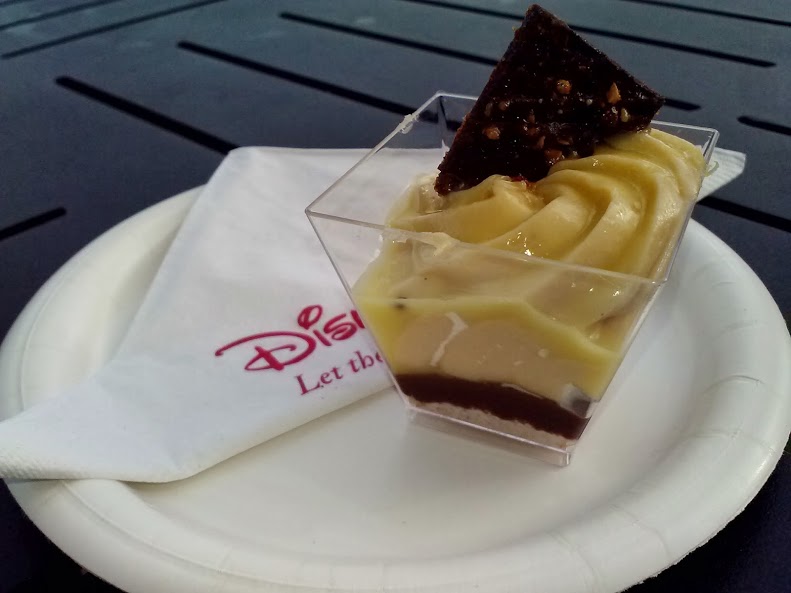 The second intriguing option is the Frozen S'mores. This frozen drink is a kicked-up version of a refreshing chocolate smoothie. Coming topped with marshmallows, chocolate shavings, and graham crackers, this is a drink that you might also need a spoon to enjoy. It is also very sweet and it's portion size just large enough. The prefect refreshment on a hot Florida day, this dessert is certinaly worth its $3.00 price tag.
Epcot's International Food & Wine Festival continues through November 11. If you have never experienced the festivities before, it is definitely worth a visit. Be sure to come hungry!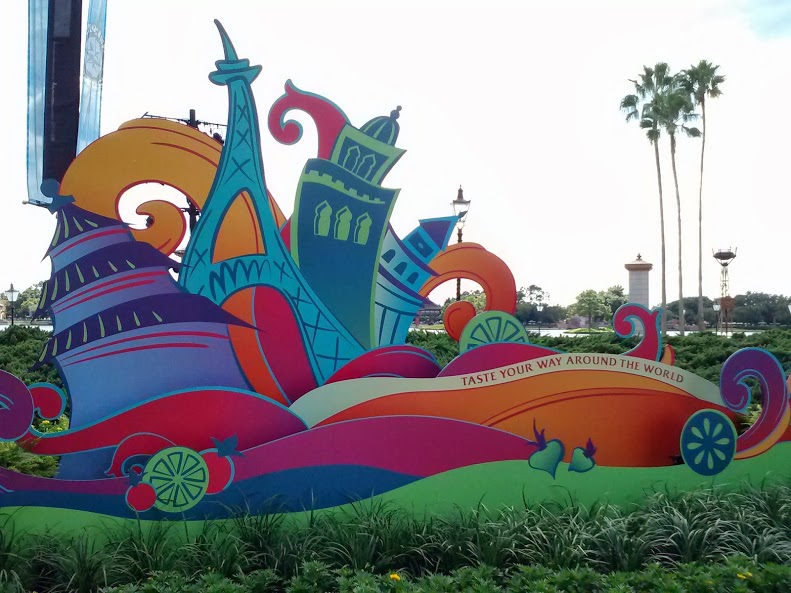 You can further examine all the marketplaces and menus this year's Festival has to offer here.
See how others are rating the various Festival marketplace offerings here.
If you have been to the Food & Wine Festival this year, you can take part in the survey as well by clicking here.
See past restaurant reviews by guest blogger Andrew Rossi.