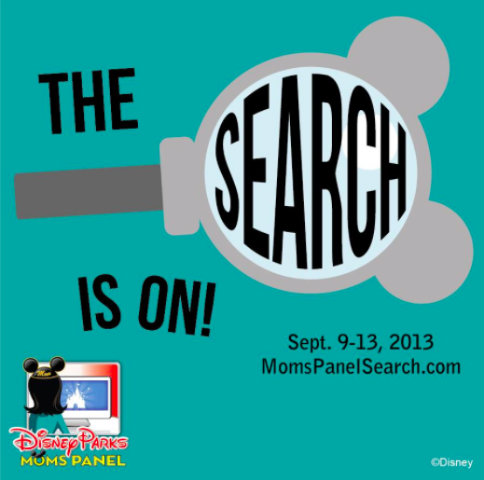 Get ready, get set, type! The application process for the 2014 Disney Parks Moms Panel begins today, and those interested have until lucky Friday, Sept. 13, to express their interest.
The Disney Parks Moms Panel has evolved from its inception in 2008, but its goal remains the same: to provide vacation-planning advice from adults in families that are interested in and knowledgeable about the Disney properties. For the most part, the panelists' jobs are to answer a number of written questions each week, though there also are some public appearances by the group. In exchange, The Walt Disney Co. provides the selected panelists with a paid trip to one of the Disney properties for training, which is required. In the past, the trip has been scheduled during the first half of December and includes the panelists' immediate family members.
If you are the one all your friends turn to when they plan Disney vacations, this may be a golden opportunity for you! To get started, visit MomsPanelSearch.com this week. If the application process is the same as in recent years, you can expect to answer written questions in the first round. About a month later, applicants are notified whether they have been selected for the next round, which requires submitting a short video and answering more written questions. The final round consists of a phone interview.
Competition for a coveted spot on the Disney Parks Moms Panel is intense — thousands apply each year and only about 20 new members are chosen. Beginning last year, applicants also were asked to declare a speciality — Walt Disney World, Disneyland, Disney Cruise Line, runDisney, Adventures by Disney, Disney Vacation Club and youth sports at ESPN Wide World of Sports Complex. The name of a panel, though, is a misnomer. Over the years, dads and grandparents have joined the roster; it's not limited to just moms.
Unfortunately, there is no magical formula to being picked to provide the best answers about the Mouse. I can tell you, though, that several factors weigh heavily in the evaluation process:
** Writing ability. Your application must be flawless, with no grammar or spelling errors or typos. After all, your job is going to be providing written answers for the Disney website.
** Accuracy. Double-check your Disney facts to make sure things haven't changed since your last experience. This will be vital when you are answering questions online for families planning Disney vacations.
** Your personality. Disney is not hiring publicists or copy writers for this panel. Instead, the company is looking for engaging personalities who can express themselves clearly in an enthusiastic way.
Get to know the current Disney Parks Moms Panel at http://disneyworldforum.disney.go.com/panelists.aspx You also can see the types of questions they answer — which are pretty much about anything and everything!

Good luck to everyone who applies for 2014. Please let us know how the process goes and if you are chosen to advance in the application process.