Here's a look at the Teen Beach Movie: Beach Party Kick-off In July at Typhoon Lagoon with Garrett, Kent and Chrissie: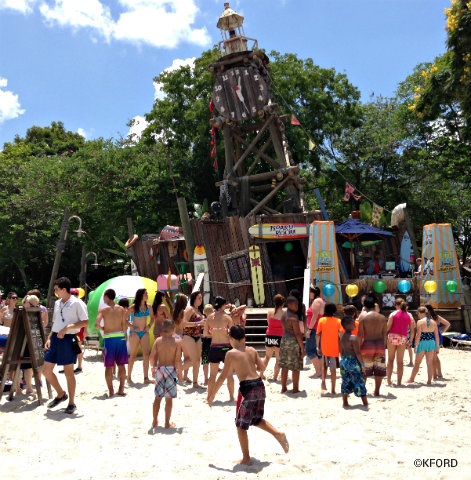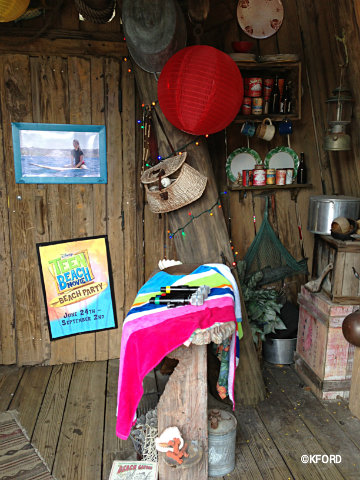 Last week, Disney introduced a new summer beach party at Typhoon Lagoon, and with it, three of the stars of the upcoming Disney Channel original film, "Teen Beach Movie."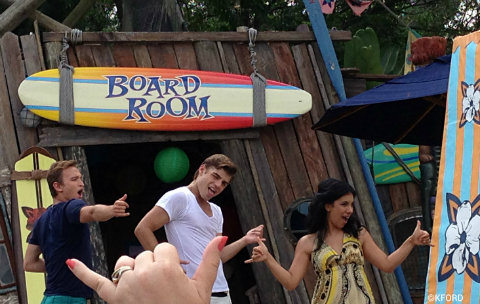 Actors Kent Boyd, Garrett Clayton and Chrissie Fit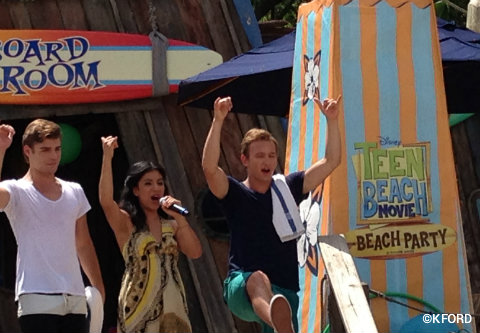 Actors Garrett Clayton, Kent Boyd and Chrissie Fit surprised guests at the water park on Friday when they appeared with a high-energy DJ spinning remixes of retro tunes on the stage by the clock tower adjacent to the wave pool. Joined by other costumed bikers and surfers, the trio made their way into a crowd of mostly kids to dance, hula hoop and toss beach balls.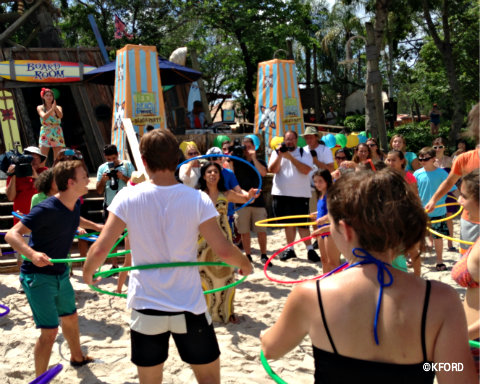 Although the stars won't be there every day, "Teen Beach Movie: Beach Party" continues multiple times a day through Sept. 1. (A placard in front of the stage list daily times.) The beach party also offers other traditional summer activities, including relays on the sand, a water balloon toss and a limbo challenge.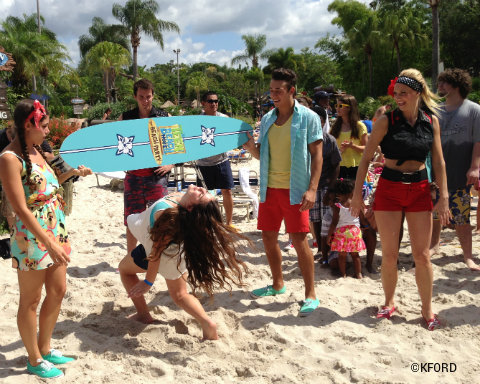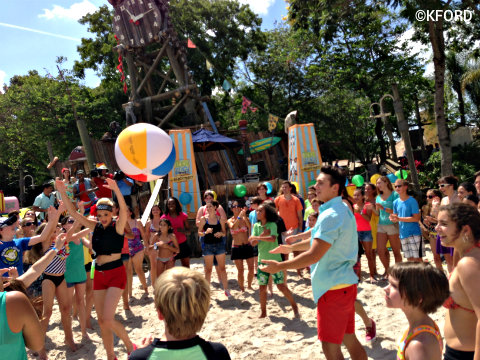 "Teen Beach Movie" is a modern take on classic beach party movies that premieres July 19 on Disney Channel. It stars Ross Lynch ("Austin & Ally") and Maia Mitchell ("The Fosters") as Brady and McKenzie, surfers who take the last wave of summer, one that mysteriously takes them into a classic beach party movie, "Wet Side Story."
Garrett plays the romantic lead in "Wet Side Story," and he and Kent are surfers in the movie who battle bikers such as Cheechee (played by Chrissie) for control of the local hangout. I spoke to the three actors when they visited Typhoon Lagoon about what it was like to make a new kind of musical for Disney Channel.
First, I wanted to know how the young actors identify with characters that are inspired by the beach party movies of the 1960s.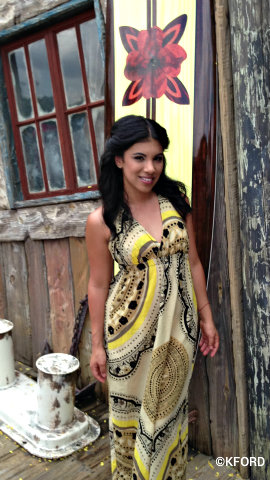 Chrissie explained the process: "To get into character, I really had to get to know the movies we were paying homage to, so I watched 'Beach Blanket Bingo' and 'Gidget.' I got a sense of what it would be like to be a surfer or a biker. Then it was the little things that would make Cheechee special — her style, her hair, her voice, a little laugh. I think it came together really well."
Garrett agreed that creating his surfer/teen movie star persona meant finding the right combination of details. "When I first thought about making Tanner, I thought — without offending anyone — what does a surfer sound like?" he said. "I drew from Tony from 'West Side Story,' which kind of gave Tanner his heart. … There are touches from 'Grease' and all these classic and vintage movies with Frankie Avalon. You watch the movies and the delivery of lines, and it's very specific."
Kent said playing Rascal was a little closer to home for him. "Rascal is a surfer dude who gets in a little trouble. He's kind of really outgoing and he's always doing the crazy, silly things. He's very energetic — off the walls. Definitely in a group setting, if you watch him, he is just spastic in the way he moves. He has a signature move with the claws out. He likes to make everyone laugh, and I feel like that's a shared quality."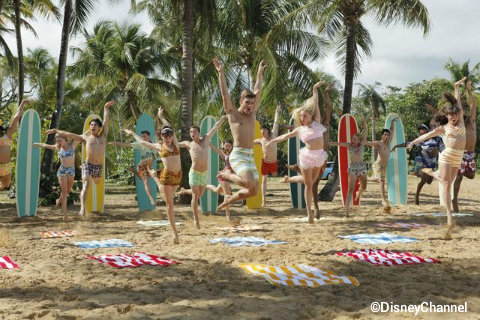 They may not have firsthand knowledge of beach party movies, but the young actors certainly got to experience a similar tropical locale when they were making "Teen Beach Movie" in Puerto Rico. The beach scenes were filmed at the governor's beach in Fajardo on the east side of the island, and the interiors were built and shot in a studio in San Juan.
"I'm Cuban, so I speak Spanish and that's what I love — to get lost in the island, the food, the music, the people, the beaches," Chrissie told me. "I saw El Morro [the fortress] when I was in Old San Juan. "¦ We also went to El Yunque. I hiked up the waterfall twice — beautiful — and saw the bioluminescent bay. That was unreal. I had never been to Puerto Rico before, but I'd always wanted to go."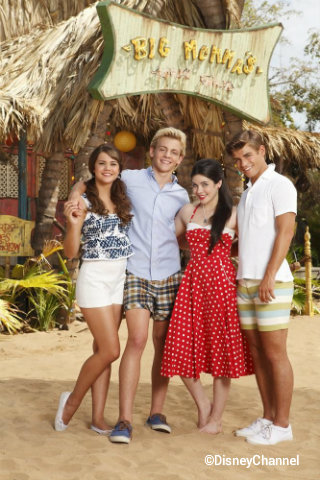 Already, "Teen Bech Movie" and its stars are being compared to the "High School Musical" franchise on several levels. For starters, Garrett bears an uncanny resemblance to Zac Efron, who played the male lead, Troy, in the trilogy.
"I think because no one has seen [the movie], they see that there are four leads and it's a musical and there are resemblances with cast members to Corbin Bleu, Zac Efron, Vanessa Hudgens, people assume that, but there is so much more," Garrett said. "I think when people actually see the plot line, they'll see it's worlds apart."
But it's not just the musical genre or the actors' looks that lend themselves to the "High School Musical" comparison. The marketing campaign is considerable: a 10-city mall tour by the actors, promotions at One Direction and R5 concerts, and licensed products in apparel, home décor, fashion dolls, bedding, lunch kits, and school supplies. Clearly, Disney Channel is hoping to create a franchise as popular as "High School Musical."