Disney Interactive Studios invited gamers and Disney guests on both coasts to play its much-talked about new gaming system, Disney Infinity, this past week for the first time. At E3 (Electronic Entertainment Expo) in Los Angeles, players formed long lines to try their hands at the game that has been compared repeatedly to Activision's Skylanders. In Orlando, the game was set up for two days at Car Masters Weekend at Downtown Disney's West Side.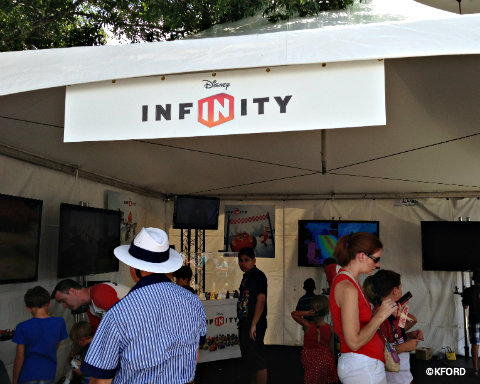 There was no way my 10-year-old son wanted to miss out on the opportunity to preview Disney Infinity two months before its Aug. 18 North America release date, so we headed to Walt Disney World and braved the crowds Sunday afternoon. When we arrived, the line to play the game was shorter than I expected, especially considering that people who played the demos were given the Dash ("The Incredibles") character piece, which will sell for $13.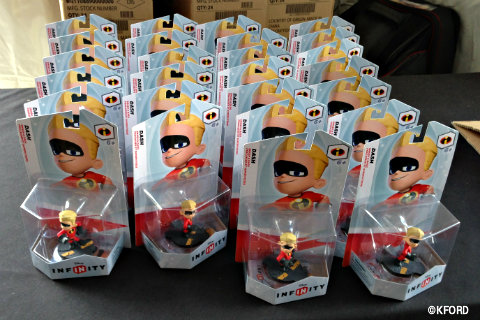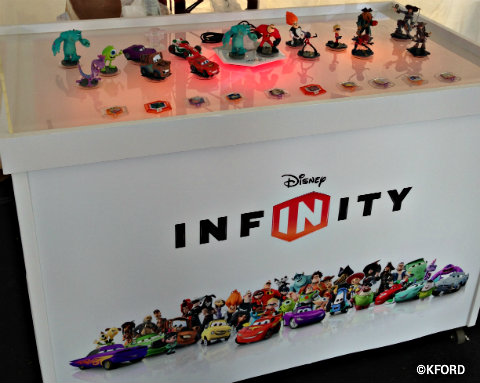 The Disney Infinity booth had four gaming stations set up — two for playset-only mode and two for Toy Box mode. We asked to play the Toy Box version each of the three times we stood in line because that is the key difference between Disney Infinity and Skylanders. The Toy Box allows players to mix Disney and Pixar characters and environments, each creating their own unique games that they can share with their friends. Play-set mode, by comparison, puts the game characters in their own self-contained world that is appropriate only to their movie or TV show franchise.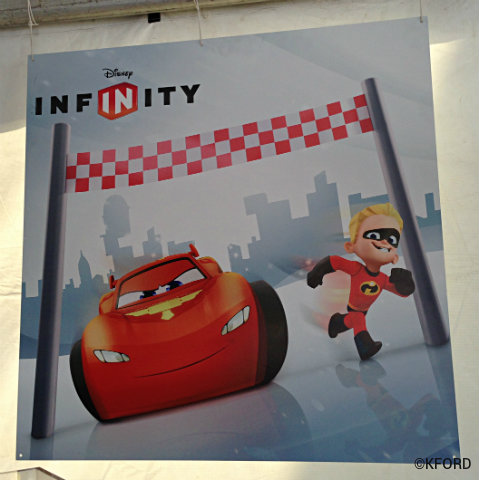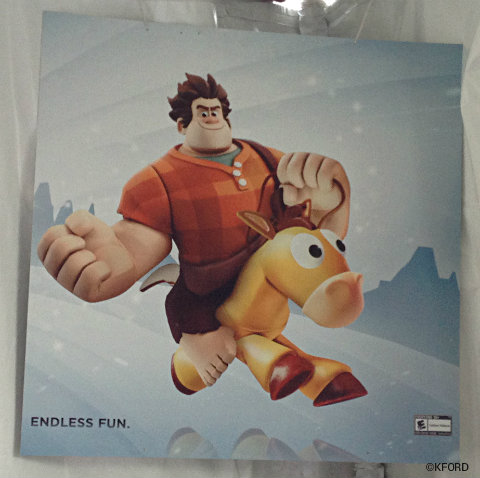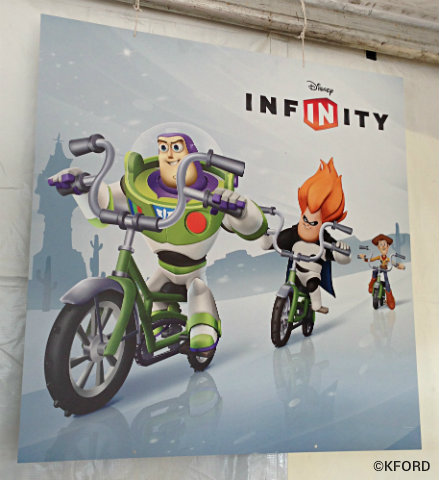 Jared Bald, senior designer for Toy Box, was among the staff at Downtown Disney showing visitors how to play the game. He said the developers he has worked with for the last two years compare the Toy Box in the game to a physical toy box, albeit one that holds many more of toys, but the fascination by young players is the same. "Give kids hundreds of toys on a living room floor and they will play for hours," he said. "There is no end to what they can do with Disney Infinity."
It took my son, who is an avid gamer, a few minutes to get acclimated to the game, but once he did, he was excited about the Toy Box option. He especially wanted to race his sister's characters in vehicles or on mounts. Could his Buzz Lightyear Astro Blaster beat her Cinderella Coach?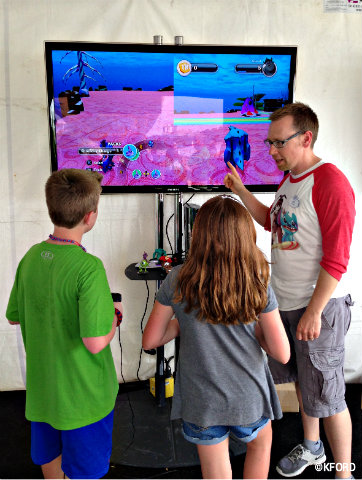 Disney Infinity concept artist Ben Simonsen
Ben Simonsen, a concept artist on Disney Infinity, said that designing the vehicles was, in fact, one of his favorite aspects of working on the Disney Interactive project. He said that my son's interest was indicative of what they had seen by other players at the demonstration: Kids seemed to be more focused on interacting with other players than progressing through a goal-oriented game. And Disney Infinity allows for that, to be sure.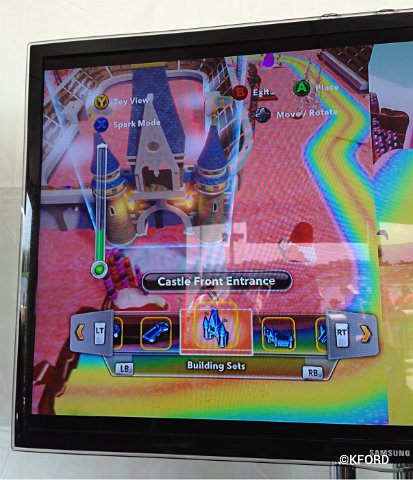 My 8-year-old daughter had one question, though, when encountering anyone affiliated with Disney Infinity: Will there be any Disney Princess characters? So far, none have been announced, but the coach vehicle and Cinderella Castle are available, as well as an environment from "Tangled" with Rapunzel, in the Toy Box. Although no one officially could confirm that any of the royal beauties will join the gaming system, it was suggested that they would be a logical progression, given their strong market brand.
Disney Infinity will have another booth with demo stations on Aug. 16 near Once Upon a Toy at Downtown Disney Marketplace. A Disney World cast member said that she hopes the game will be available for purchase at that time, and she expects developers to be there to answer questions and sign copies.
To read my previous articles about Disney Infinity, please click here and here.