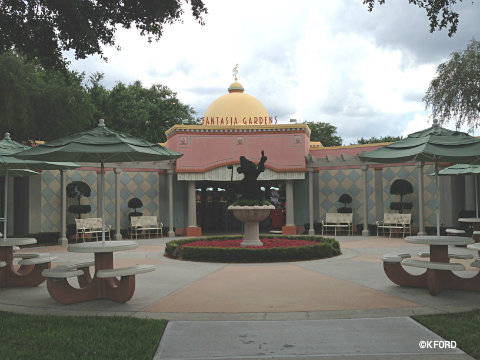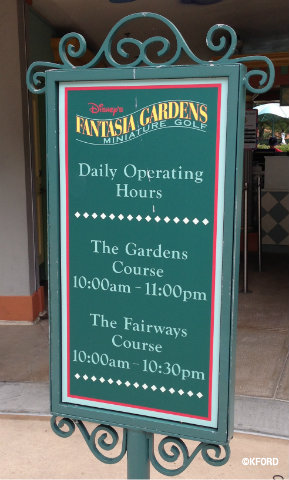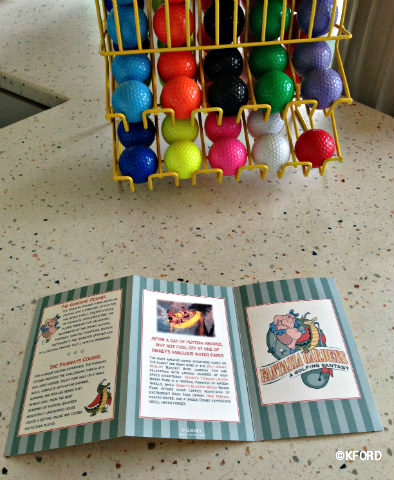 This week, my children, a friend and I finally made it a point to play miniature golf at Walt Disney World's Fantasia Gardens. For years, we have chosen to sink our putts at the newer Winter Summerland courses located near Blizzard Beach, but it was time to check out the long-standing competition.
Fantasia Gardens is located across from the Walt Disney World Swan and Dolphin Hotel near Epcot. It is home to two very different courses: A traditional miniature golf course by the same name and Fantasia Fairways, an 18-hole golf course with water hazards, sand traps, roughs designed to be played only by putting. Make no mistake — Fantasia Fairways is a challenging course for serious golfers.
For that reason, we chose Fantasia Gardens for our foursome. As you would expect, the theme of Disney World's first miniature golf course is taken from Disney's 1940 animated classic, "Fantasia." Expect to see elephants and hippos, snowflakes and mushrooms, and Mickey Mouse and the film's iconic brooms dotting the course.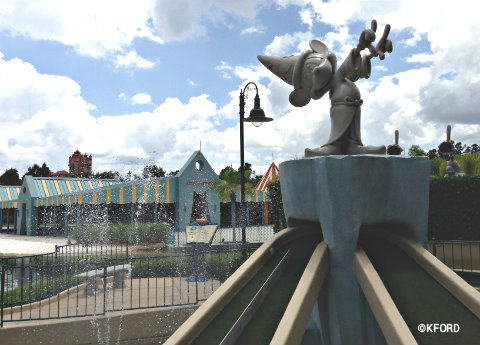 My 10-year-old son and 8-year-old daughter noticed that Fantasia Gardens "rewards" players more often with squirting or spraying water than Winter Summerland does. Of course, they thought this was great fun, especially on a hot Florida afternoon! At Winter Summerland, there is one water feature on each 18-hole course, while Fantasia Gardens offers multiple opportunities for a good soaking.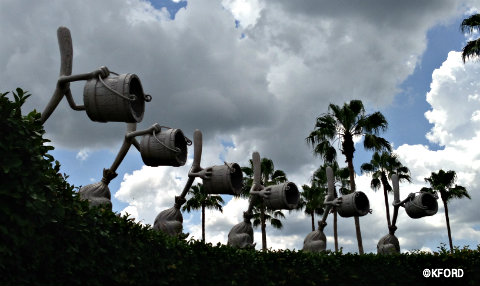 Perhaps the most fantastic is the water display on Hole 16, which is lined with the famous brooms and buckets. Walt Disney Imagineer Senior Concept Designer Joe Lanzisero explained the hole this way after Fantasia Gardens opened in 1996: "Everyone gets the payoff here. You don't have to do anything special to get the brooms to dump the water. The water squirts not only over the putting area, but over where the people walk, too. This is programmed so that the buckets shoot water in sequence, but if you make it to the putting green in one shot, the ball has to go by three sensors so all the buckets splash at one time."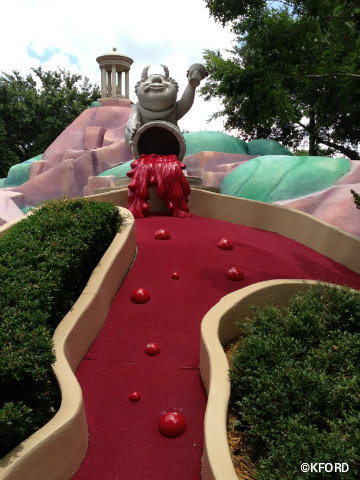 We also found out the hard way that Fantasia Gardens gives putters many more uphill battles than Winter Summerland does. This factor alone increased the difficulty factor, especially for the younger members of our group. Players have to have the magical touch to be able to hit the ball hard enough to make it to the top of the mound without sending it flying off course. This can be frustrating at times for inexperienced golfers. We all needed multiple attempts to propel our golf balls to the top on Hole 17.
Nevertheless, two of the kids in our group managed to get a hole-in-one, and they were thrilled when cast members offered them a surprise for their efforts.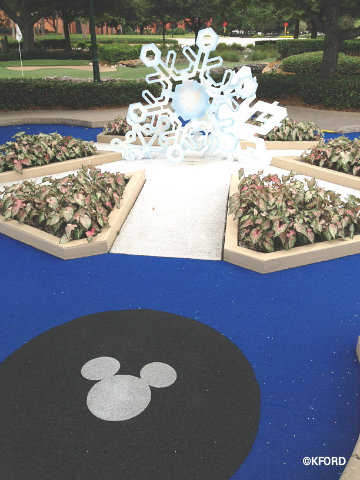 Overall, we enjoyed our experience at Fantasia Gardens, but I think we'd all still pick Winter Summerland as our first choice for miniature golf at Walt Disney World. The Christmas-themed courses offer a better variety of fun challenges that are less frustrating for younger players, and there are fun photo opportunities and a picnic area. Players finish their round at the "clubhouse" with a candy cane.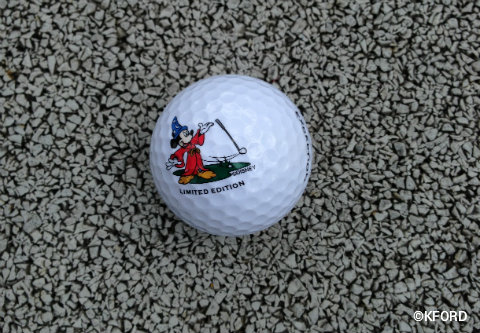 Prices for both Winter Summerland and Fantasia Gardens are $14 for adults and $12 for children ages 3 to 9 for 18 holes. Guests who decide to play both courses get a 50 percent discount on the second 18 holes played on the same or next day by showing their original receipts. Disney World passholders also can receive a 50 percent discount every time they play; the deal is good for the passholder and up to three guests.