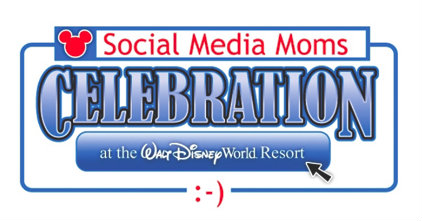 Walt Disney World has announced the dates of its 2013 Disney Social Media Moms Celebration — May 9 to 12 (Mother's Day weekend) — and like last year, attendance is by invitation only.
For mommy bloggers, #DisneySMMoms is among the most coveted conferences. Participants learn from speakers who are experts in the fields of online publishing, blogging, communications and marketing. Chris Brogan – president of Human Business Works, New York Times best-selling author and consultant — has been a featured speaker at the past three events. Other speakers have included Matt Jacobson, head of market development at Facebook; Ridley Pearson, the author of the "Kingdom Keepers" series for young adults and many other novels; Rene Syler, former CBS' The Early Show Anchor and webmaster of Goodenoughmother.com; supermodel Kathy Ireland; and wedding designer David Tutera.
I was among those fortunate enough to be invited to the 2011 Disney Social Media Moms Celebration, and I learned as much from my fellow bloggers as the amazing speakers. Moms who blog about Disney and other Orlando theme parks (like me) actually were in the minority. Most participants were mom bloggers who write about their daily experiences with their families, while some had specialized blogs for travel and other niches. Many, though, had advice to share about everything from promoting their work to monetizing their sites. Others had valuable questions for the speakers that we all learned from.
Of course, attending a conference not only located at Walt Disney World, but also hosted by the Disney publicity team, is a magical experience. The event is limited to about 150 bloggers and their families, so it is more intimate and participants actually get to know and network with other bloggers. And Disney makes sure there is plenty of time for that with fun family dinners, time in the four theme parks and even some specialized experiences, such as touring the newest attractions on property. Last year, attendees were given a behind-the-scenes tour of New Fantasyland and an inside look at the new Art of Animation hotel — before either officially had opened.
Disney has not yet announced when this year's invitations will go out, but many of us will be checking our inboxes faithfully until we see a discussion take off on Twitter or Facebook.
Those who don't get invited may have another opportunity closer to their hometowns. Last year, Disney's social media team launched satellite conferences called Disney Social Media Moms on the Road. Look for updates with hashtag #Disneyontheroad.