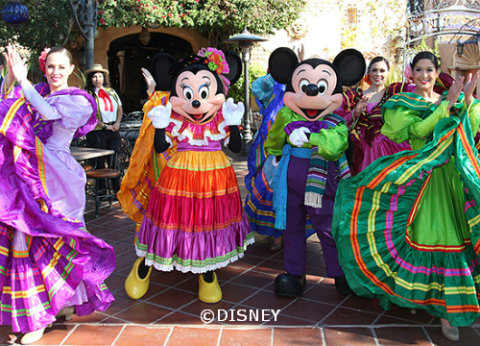 Many Hispanic and Latin cultures continue their Christmas celebrations past Dec. 25, and The Walt Disney Co. is recognizing that with its second annual Three Kings Day event at Disneyland. It's certainly a good fit there with so many Californians of Mexican heritage, but it also would seem to work well here in Florida with our large number of residents from Puerto Rico and Cuba, too.
On the Twelfth Day of Christmas, or Jan. 6, many Spanish-speaking areas of the world recognize the day that the Three Kings are said to have arrived in Bethlehem, bringing gifts for the baby Jesus. In that tradition, on the eve of Three Kings Day, Hispanic and Latin children leave under their beds bowls of water and shoeboxes of hay or grass for the kings' camels. (This is similar to kids' leaving out cookies and milk for Santa Claus.) In return, the Three Kings leave gifts for children who have been good during the year.
Three Kings Day is an important holiday for the Hispanic and Latin cultures, especially in Mexico and Puerto Rico, because of its religious significance in these predominantly Roman Catholic countries. At Walt Disney World's Epcot, the Three Kings are represented as the Mexico pavilion's Holiday Storytellers Around the World. These costumed cast members share their role in celebrating Christmas during 15-minute presentations multiple times each day. Catch them at 1:30, 2:15, 3:15, 4, 4:45, 5:30, 6:30 & 7:15 p.m. through Dec. 30. (See their story HERE.)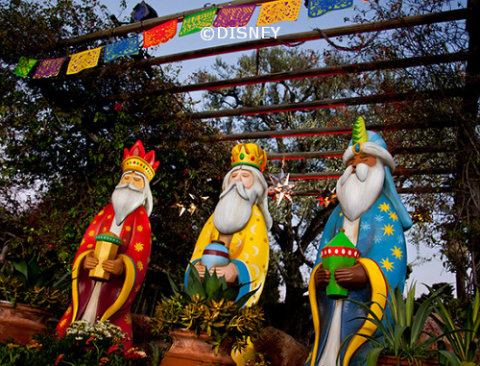 Still, Disneyland has found a three-day celebration of Three Kings Day — this holiday season from Jan. 4 to 6, 2013 — to better engage visitors and I really have to think that it would do well in Orlando, too. The California event focuses more on the Mexican cultural aspects of the holiday with folklorico dancing, Mariachi musical performers and crafts for kids, than on the religious aspects. (More details on the AllEars.Net news blog.)
If Walt Disney World were to adapt its sister theme park's Three Kings Day celebration, it certainly could showcase Puerto Rican culture as an alternative. In the United States, Florida has the second-largest number of Puerto Ricans after New York, according to Bloomberg. Furthermore, Walt Disney World already recruits these U.S. citizens from its Caribbean commonwealth to work for the theme park. "Here, we're Mickey-Ricans," Emilio Perez, chairman of the Central Florida Redistricting Council Inc., a local non-profit group that tracks issues important to Florida Hispanics, told the news service.
By Disney's account, last year's first Three Kings Day celebration at Disneyland was a "big success," which has led to the expanded offerings this year. Surely, the same event — with a focus on Puerto Rican culture — would do just as well in Orlando, giving locals and guests a reason to visit the parks in the slower period at the beginning of the new year.