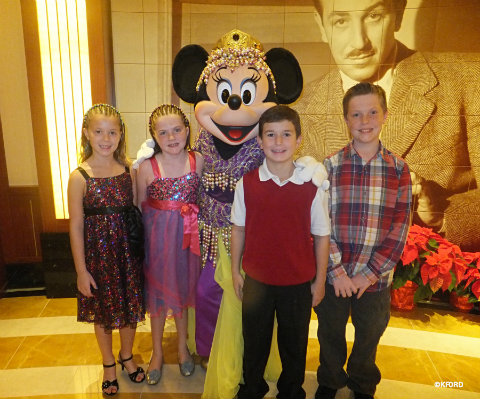 Formal night with Minnie Mouse
Sailing on the Disney Fantasy, which only makes weeklong voyages, is in many ways a different experience than shorter trips aboard other Disney Cruise Line ships. And it's not just the number of days at sea that is different.
I have been fortunate to sail on the Disney Wonder for three nights, the Disney Dream for four nights, and, most recently, the Disney Fantasy for seven nights. The most obvious difference is having ample time to explore all the activities on the ship. For a guest like me who wants to see and do everything, that means a more relaxing vacation, knowing that rushing isn't necessary.
Dining
Having seven nights for dinner means that each guest can dine in the three main restaurants — Royal Court, Animator's Palate and Enchanted Garden — twice and one restaurant three times. The menu, and the entertainment, will not be the same on each visit, though. Pirates In the Caribbean typically is celebrated on the fourth night of the cruise and it has its own menu that is offered in every restaurant. Without giving too much away, you definitely don't want to miss your second night in Animator's Palate because the dinner show is amazing. Plus, there is a formal night for those who want to dress up on longer Disney cruises.
With so many nights, adults also can choose to dine at Palo or Remy for an additional charge and not miss out on the other experiences with their families. These restaurants offer fine Italian and French food, respectively, and an adult-only, more formal atmosphere. We enjoyed dinner at Palo on the Dream and the Fantasy, and it was a great change of pace for everyone.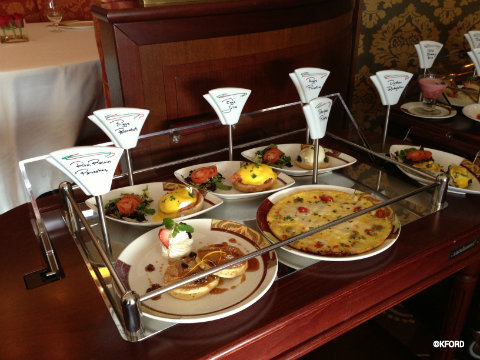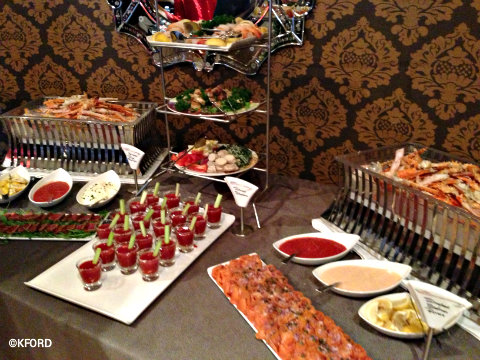 On longer cruises, brunch also is offered at Palo. I was told that was an experience not to be missed, so we made reservations for the second sea day. The menu was delightful, offering guests egg specialties and pizzas cooked to order, a table of pastries, seafood — including crab legs that were already cracked and shrimp that was already peeled, and other delicacies. Our party didn't even make it to the desserts!
Shows
In the past, my family and I did not want to miss any of the evening productions, so we rushed to one each night. On the Fantasy, like the other ships, there are three original Broadway-style shows, and the other nights feature entertainers and a movie. We chose to attend the performances and skip the rest. Instead, we spent more time at the pool and checked out family activities in the D Lounge, such as a family game show and Bingo. I definitely recommend making time to visit D Lounge if you have elementary-school-age children.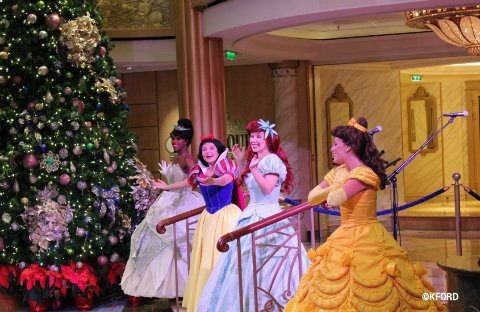 Characters
On other cruises, my children have only been moderately interested in photos with the Disney characters. And that was fine with me. Because we live in Orlando and are fortunate to have Walt Disney World annual passes, I viewed the collection of autographs as something best done at home when our schedule wasn't so jam-packed.
This time, however, I made each of the four children in our group a cruise journal and they surprised me with how intent they were on completing the pages and filling others with character autographs. It became a weeklong quest for them to meet all the characters. Even my 10-year-old son and his male cousin wanted to meet the Disney princesses so they could have a "complete set" of autographs.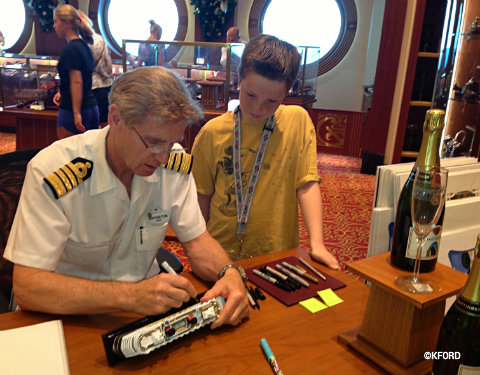 Captain Tom Forberg autographs my son's model ship.
Kids clubs
Sailing for week onboard the Disney Fantasy definitely gave my children more time to enjoy the programming and freestyle activities in the children's clubs. We allowed them to check themselves in and out of the clubs, which worked out well. They scanned the navigator for activities that appealed to them and then got themselves there on time. The boys were especially excited about GAGA ball on this trip. My daughter made so many crafts that we have a whole shelf at home displaying her work.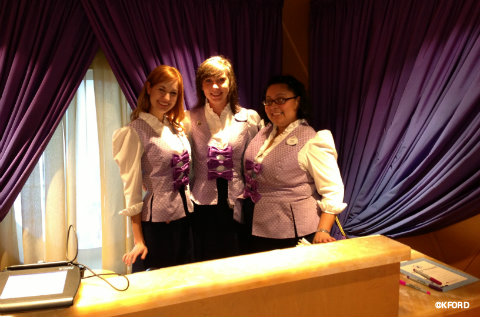 Bibbidi Bobbidi Boutique
My eight-year-old daughter loves visiting the Bibbidi Bobbidi Boutique at Walt Disney World, so it came as no surprise to me that she'd want to at least check out the salon that does princess makeovers on the Disney Fantasy. This sea location offers the same packages as the ones on land, but there are also several exclusive looks, too.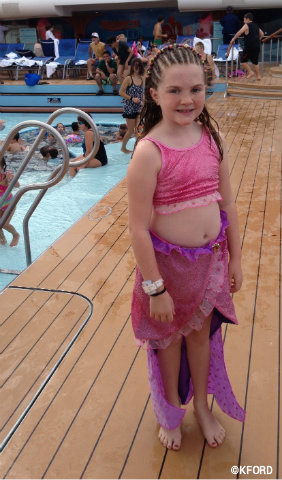 The Under the Sea makeover captured my daughter's interest, mainly because instead of a princess gown, the girl can choose an Ariel style two-piece swimsuit with mermaid tail cover-up. The transformation also includes colored sun-block application, a Del Sol Floral Clip, a necklace and nail polish for $99.95. We opted to purchase the swimsuit and cover-up in the gift shop for about $50.
Disney cruise vacations of any length certainly offer their passengers a plethora of choices, but the Disney Fantasy seems to go above and beyond. What experiences have YOU found to be the most worthwhile about Disney Cruise Line's newest ship?