Today, I'm going to pick up where Deb left off in our coverage of SeaWorld's Christmas Celebration. As she mentioned, at the media event, we had to choose among the holiday attractions and shows because of the timing, so we decided to divide and conquer!
The Polar Express Experience
When we arrived at the park, my family and I headed immediately to The Polar Express Experience. (This is a holiday overlay at the Wild Arctic attraction.) I think I may have been more excited than my children, remembering how quickly my family fell in love with the movie when it was released in 2004.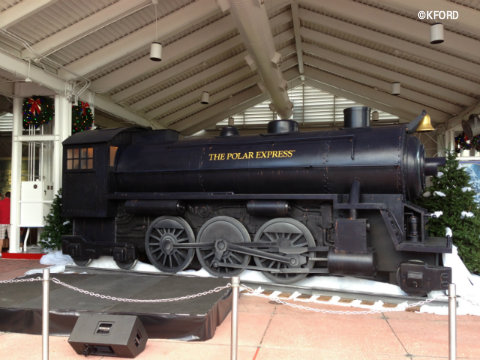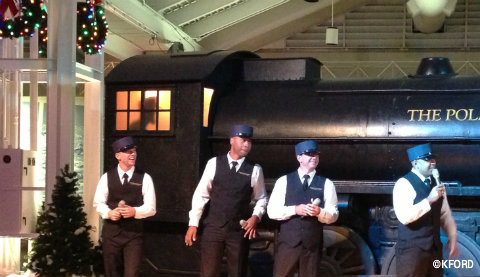 In front of the attraction, guests will find a replica of the steam engine, where they can pose for photos and a conductors quartet performs Christmas carols periodically. Visitors can choose between two queues — one to walk straight into the arctic animal exhibit and one to board the Polar Express. While they wait, guests can watch clips from "The Polar Express."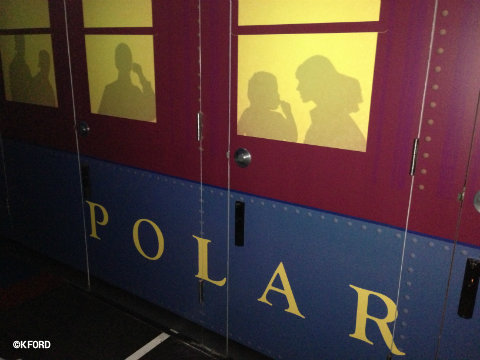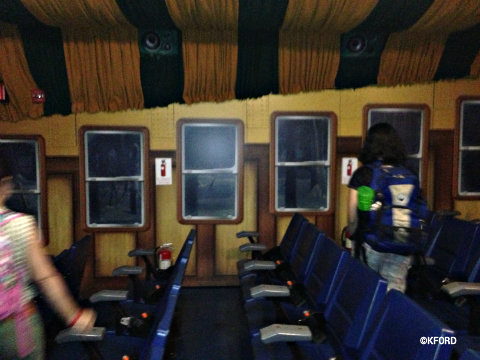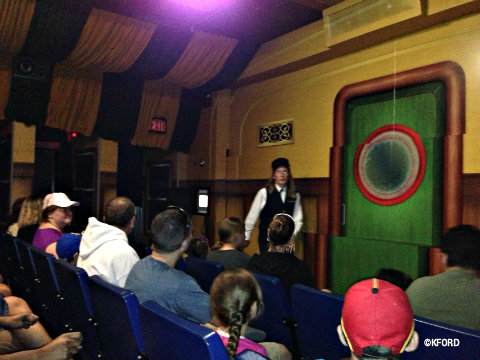 If you choose to board the train, your experience begins in Billy's bedroom, just like in the movie. You'll watch that scene on a screen before moving to lines for the ride. The inside of the simulator really does feel like a seating compartment on the Polar Express with its re-imagined decor. Despite the images of steep hills and cracking ice, the simulator feels smoother than when it operates as Wild Arctic. (That ride makes me a little queasy.)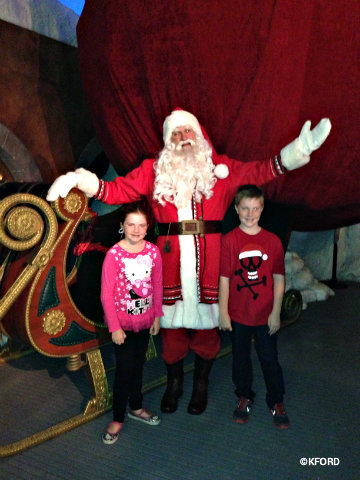 Once you arrive at the North Pole, you'll be able to meet Santa Claus; he's waiting just around the bend from a giant decorated Christmas tree. Don't delay if you want to meet Santa, though, because that line grows quickly when passengers debark the train. Elves will be happy to take photos, and there also is a professional photographer on hand.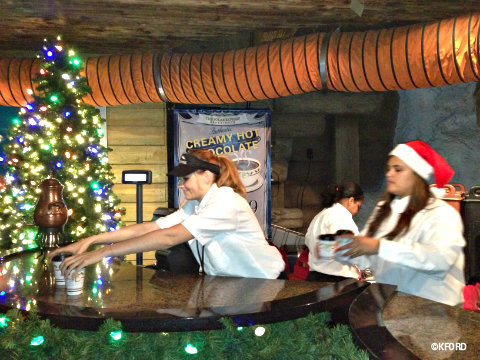 Then it's off to see all the amazing animals of the arctic — polar bears, beluga whales and walruses. Along the way, you'll find a hot chocolate stand, where the sweet treat is sold for $1.99 a cup, and a place to purchase Santa photos.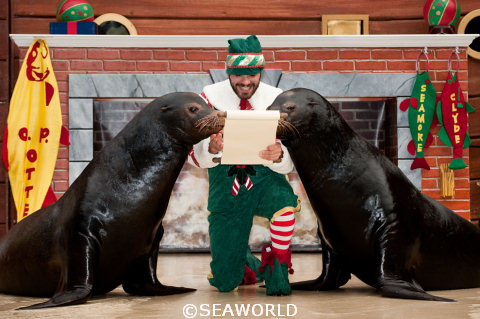 "Clyde and Seamore's Countdown to Christmas"
Clyde and Seamore's Countdown to Christmas is, like all their other themed shows, filled with plenty of laugh-out-loud theatrics as the loveable sea lions, their human friends, otters and even a walrus get ready for Santa's visit. The jokes are corny, and the pratfalls and physical humor are really just a variation of what the characters do in other shows — yet the audiences love it as always, and for good reason. It's a show that doesn't take itself — or, in this case, any holiday tradition — too seriously.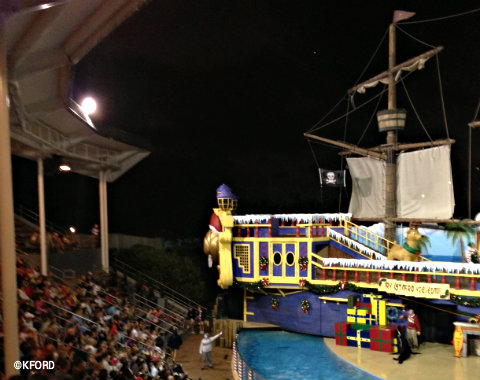 Of course, the show's mime gets the laughs started even before the show, and he carries it through to the big finale. My 8-year-old daughter was doubled over in laughter for most of the show. And, when she wasn't laughing, she was admiring the cute stage antics of the animals. This show is a great antidote for any holiday stress.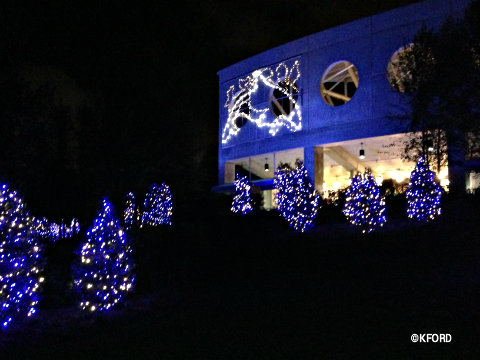 "Shamu Christmas — Miracles"
My 10-year-old son is a big fan of all the variations of the Shamu performances, so he could hardly wait to see the Christmas show. This one begins with a live saxophone player who meanders through the audience, drawing viewers into the show. As with summer's Shamu Rocks!, music is a driving force for Shamu Christmas — Miracles. The show blends solemn songs with joyful tunes and finishes with a Gospel-style soloist. At the same time, trainers take the killer whales through their paces, amazing the audience with their feats.
The theme of "Shamu Christmas — Miracles" is family — within the Shamu family and with human families. The performance strives to show how precious children are to today's parents who desperately want them. It also explores everyday miracles, delivering an upbeat message of hope and appreciation. The show concludes with a rousing number that is designed to get the audience moving in their seats.
This is my first year experiencing SeaWorld's Christmas Celebration, and I have been impressed. My only complaint is that there are too many holiday shows to see in one night!
You can read Deb's blogs about "O Wondrous Night" HERE and "Winter Wonderland on Ice" and "Holiday Reflections: Fireworks and Fountains!" HERE. I described our experience at Santa's Fireside Feast at Seaworld HERE.
DISCLAIMER: I was a guest of SeaWorld Orlando to experience its Christmas Celebration. This did not influence my story, and my opinions are my own.