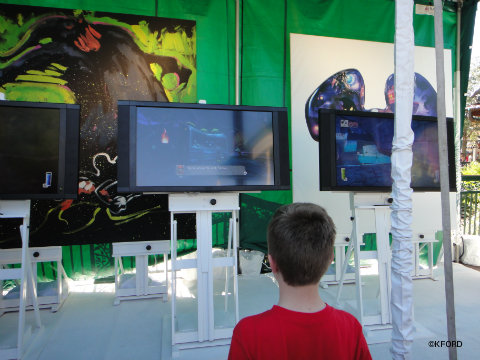 Fans of the best-selling Disney Epic Mickey Wii game can play the sequels at the upcoming Festival of the Masters at Downtown Disney and then purchase them more than a week before their United States release date.
Disney Interactive Studios again will host a booth at the free annual outdoor arts festival. The sequel to the Wii game, Epic Mickey 2: The Power of Two, will be released on all console platforms on Nov. 18, but guests who stop by the booth will be able to play Epic Mickey 2 on Xbox, PlayStation 3 Move and Wii platforms.
Another sequel, Epic Mickey: Power of Illusion, is designed for Nintendo 3DS systems and also will be available for guests to test drive. It, too, will be released on Nov. 18. Experts will be on hand to help guests get the hang of the side-scrolling game that allows them to choose their journey. (To read more abut the games and my interview with Warren Spector, please see my previous story.)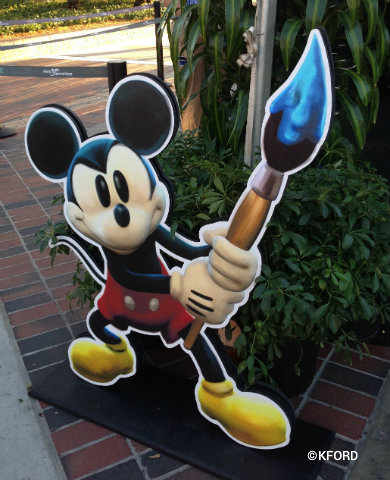 And though the graphics in the Epic Mickey games certainly qualify as art, the booth will offer guests other ways to become immersed in the art of the Disney video games. Mickey Mouse and Oswald the Lucky Rabbit, who are the stars of the games, will be featured in an original painting by David Garibaldi, the performance artist.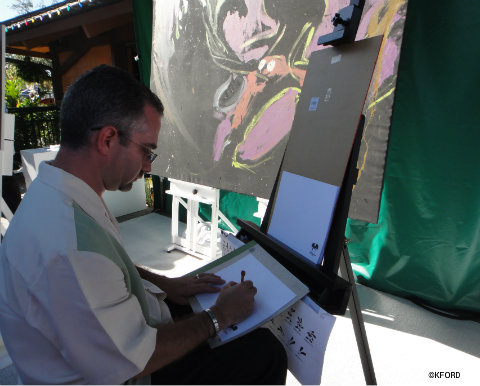 Plus, Disney artists will be on hand to create complimentary character sketches for guests. When we visited the first booth in 2010, my son was thrilled to receive sketches of Mickey and Oswald. Our artist, Jason Peltz, was happy to discuss with us how he got his start as an artist, which was a wonderful bonus since my son has a strong interest in art, and certainly, all things Disney.

This year the artists will draw Mickey, Oswald, Gremlin Gus, Horace Horsecollar, Elliot (Pete's Dragon), Lonesome Ghost, Clarabelle Cow, The Mad Doctor and Peg Leg Pete. Each guest may request one sketch.
At the first booth, we heard guests ask repeatedly about Epic Mickey-themed merchandise, but none was being sold. Disney listened and this year, fans can buy Oswald ear hats at nearby stores. Also, those who purchase any of the Epic Mickey sequels during the Festival of the Masters will receive a collector's pin of Mickey and Oswald.
The Epic Mickey booth will be located adjacent to Once Upon a Toy Store on the Marketplace side of Downtown Disney. It will be open from 10 a.m. to 5:30 p.m. November 9 and 10 and 10 a.m. to 5 p.m. November 11. There no charge for admission or parking at Festival of the Masters.
EDITOR'S NOTE: You can also buy Epic Mickey games through the AllEars.Net Amazon store here.