Disney Imagineers use water fountains to enhance the beauty of the parks all over the world. Some are very large like the Fountain in Epcot and some are small like the one kids play in at Downtown Disney. So, I was not surprised to see a water fountain on the Disney Dream cruise ship inside the Enchanted Garden restaurant.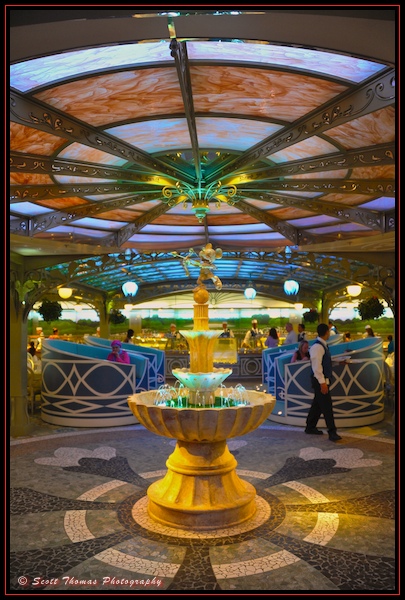 Water fountain in the Enchanted Garden restaurant on the Disney Dream cruise ship.
Nikon D700/28-300VR, 1/60s, f/4.5, ISO 1600, EV 0, 28mm Focal Length.
Lisa will be here on Thursday with her Disney Pic of Week on Water Fountains.