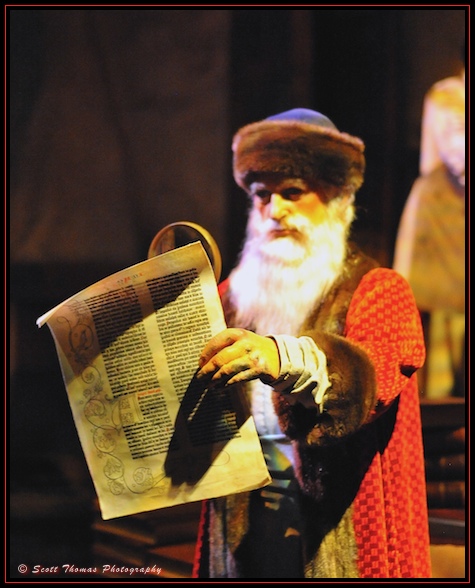 Johann Gutenberg examining a page from his printing press inside Spaceship Earth.
Nikon D700/50mm, 1/60s, f/1.8, ISO 6400, EV +1.0.
The Gutenberg Press scene inside Spaceship Earth shows a page of the Bible that Johann Gutenberg is examining. The page is an exact replica of one from the Gutenberg Bible on display in the Huntington Library in San Marino, California. Another example of Disney detail and makes for a cool Disney Pic of the Week from Inside Spaceship Earth.