Vickie and I visited Epcot's Innoventions to experience "Habit Heroes." We were admitted into "Will Power's Gymnasium" to learn more about our bad health habits.
On top of some lockers in the pre-show room, I spotted this image: a Hidden Mickey made of sports balls!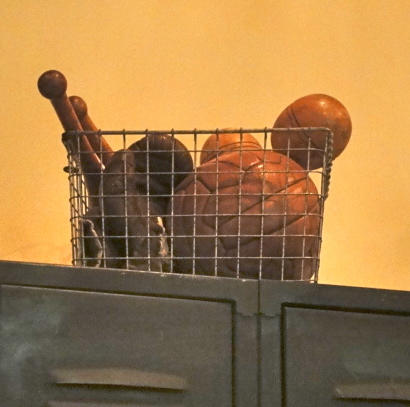 Will Powers and Callie Stenics led our group through three interactive sessions. We passed by Callie's office on the way to the first room.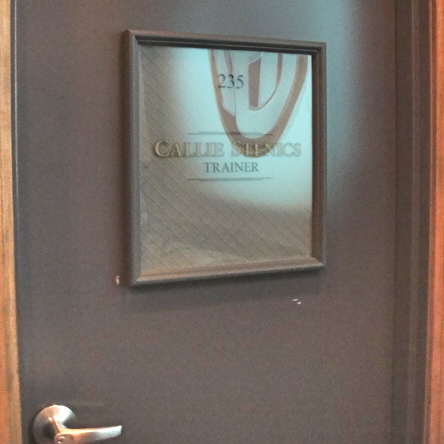 Along the trek to better health, I destroyed a pizza by blasting it with carrots and broccoli.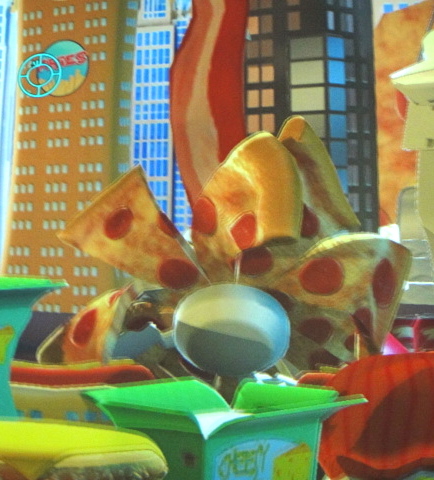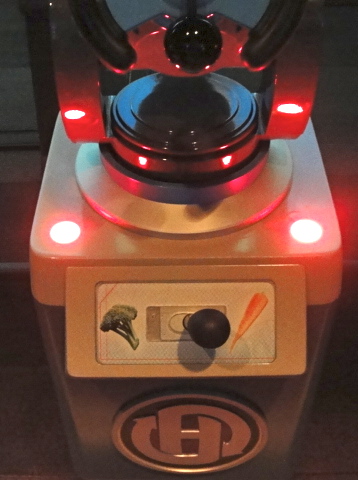 We witnessed a young boy learn to cast off his bad health habits, to protect himself as much as possible against high blood pressure, diabetes and heart disease.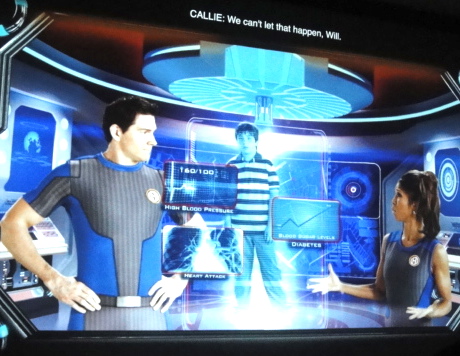 After we left our own bad habits behind, we waved goodbye to Callie and Will.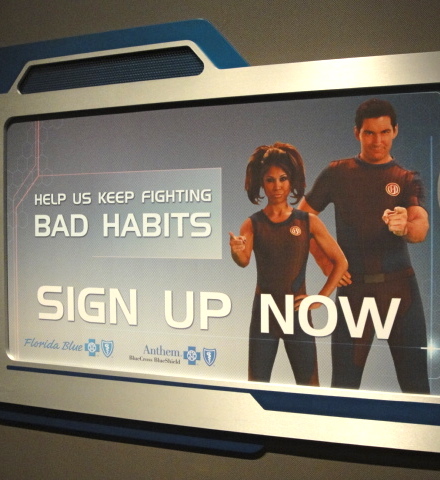 Here's to a healthier life!