The Magic, the Memories and You – Romance edition debuted at the Magic Kingdom on February 1, 2012 and runs through mid-April.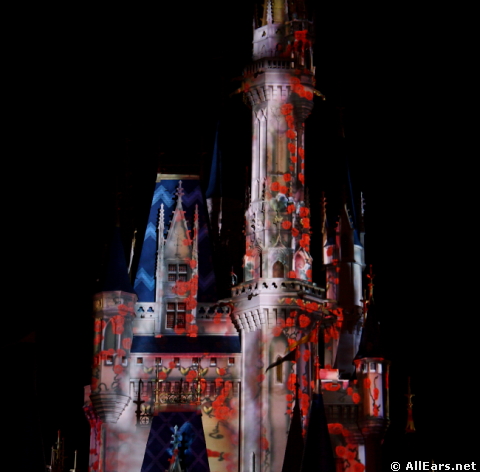 I watched the holiday version in December and it was just awesome. It was with that expectation I viewed the new romance segment. I was a tad disappointed when I saw it live but appreciated it so much more when I re-watched the video. (There is something to say about viewing a show and not juggling cameras.)
The minute and a half romance section begins mid way through the show with a change in music and lighting – Lady and the Tramp's silhouettes show on the castle's dark blue background.
One of the most dramatic sections is from the "I See the Light" segment of the movie Tangled. Rapunzel's parents are on the balcony and send up a lantern for their missing daughter. Soon, the sky is filled with lanterns and light.
Stained glass windows of Cinderella, Snow White and Belle also appear on the castle during the romance segment.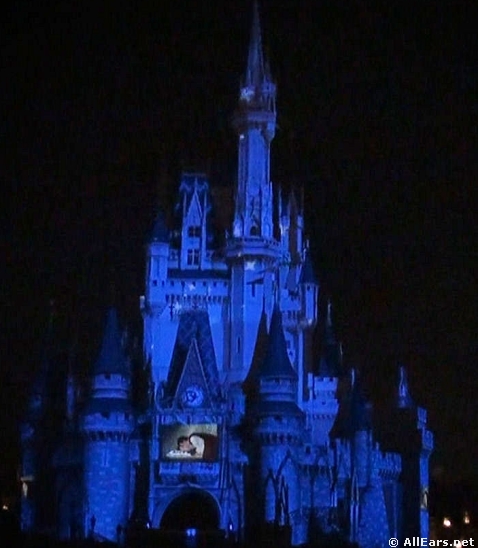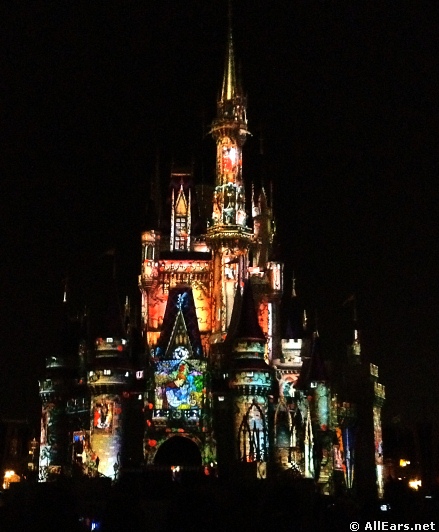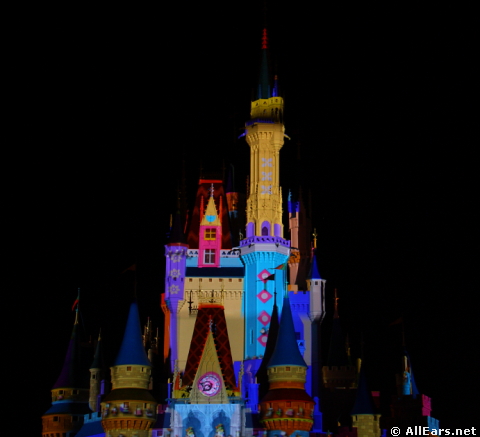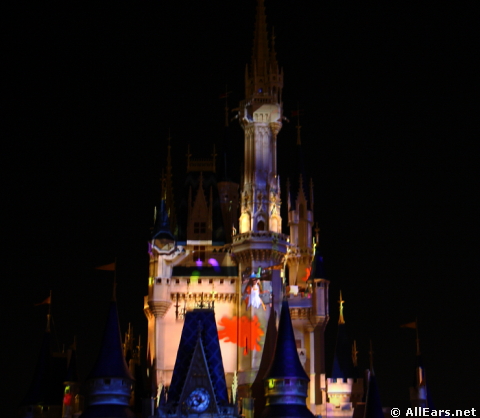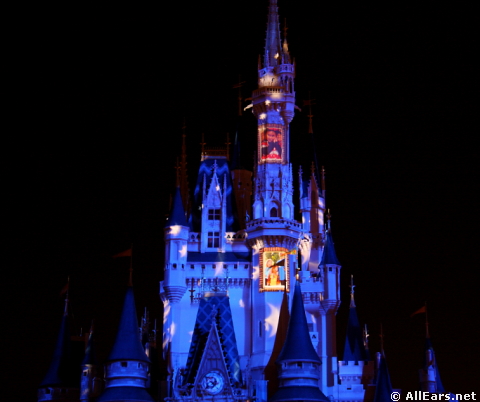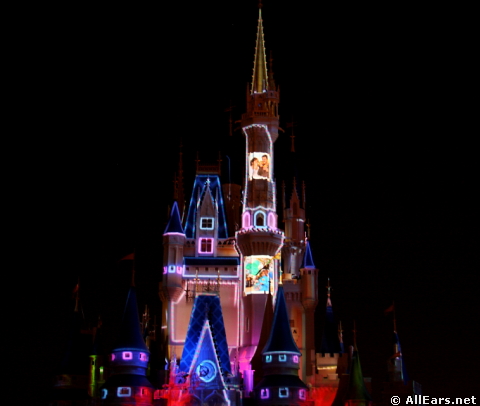 Thanks to Linda Eckwerth for the photos and Jack Spence for the video!