The "All Things Disney but Mostly Disneyland" blog is pleased to welcome guest blogger Jason of www.disneygeek.com. Jason will be a continuing contributor here – we hope that you will enjoy his photos and updates as much as we do.
Guest blogger Jason of www.disneygeek.com continues with Part 2 of his photo tour of the Disneyland Resort.
In Disneyland, the back portion of the Emporium is walled off.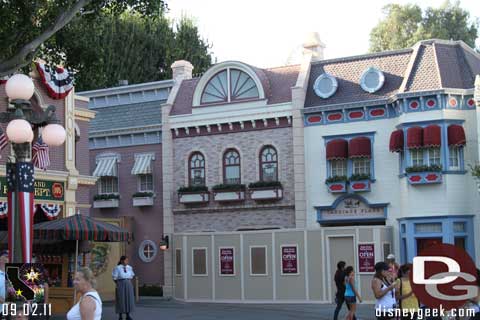 The front part of the store is open now. It has been reconfigured to allow for better guest flow.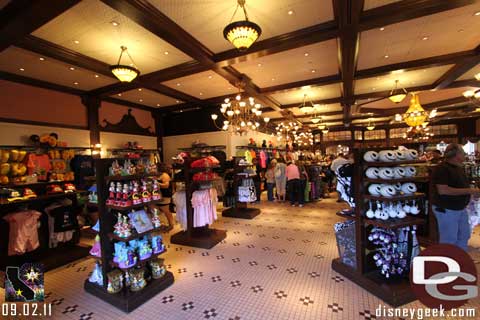 No noticeable changes to the displays overhead.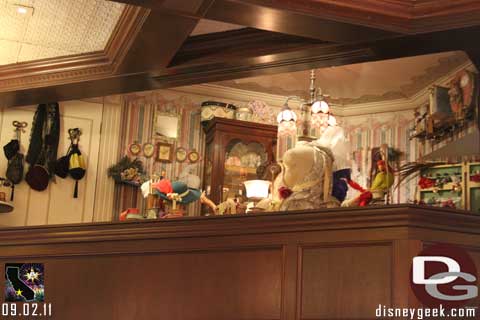 Halloween Merchandise.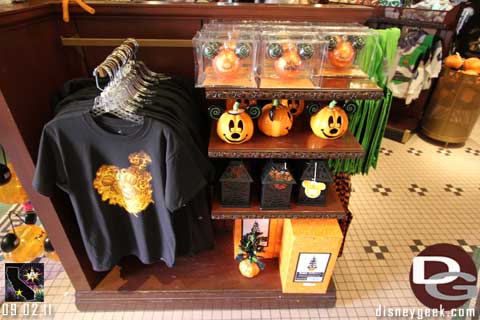 This is where the cash registers used to be in the middle of the room.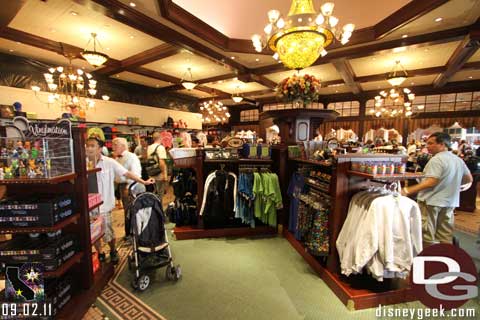 Where they are now.
The back of the Penny Arcade is walled off.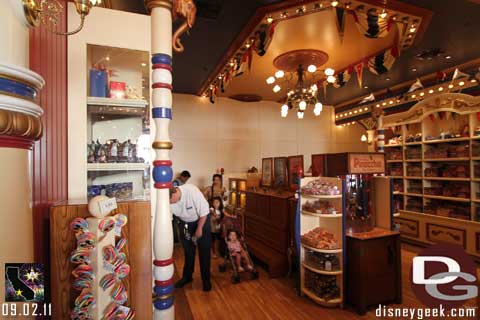 Some signs on the walls of the Plaza Pavilion advertising the new bakery.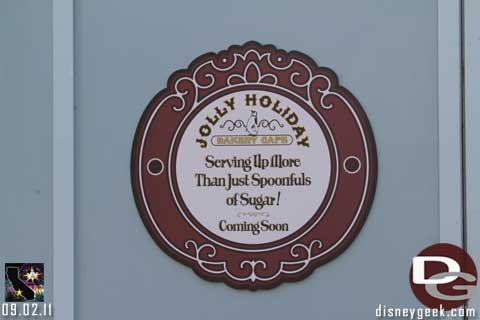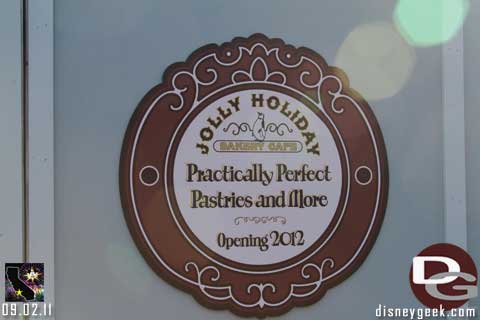 I swung through Plaza Gardens to get some "before" shots since work on the new Fantasy Faire should be starting soon.
The wood walkway through Frontierland is walled off.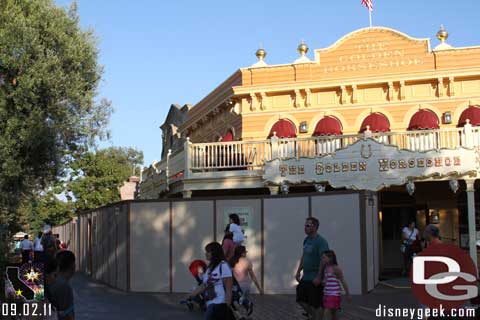 The new balcony extensions are installed in the Golden Horseshoe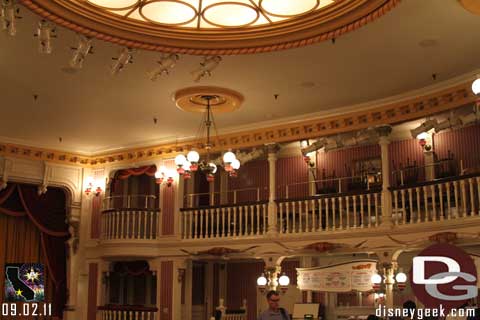 A closer look. It was still closed today, but guessing it will reopen soon.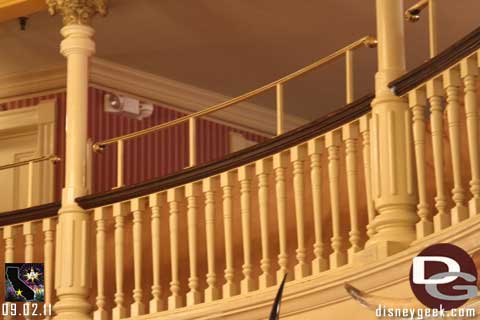 More Halloween props, this time in Frontierland.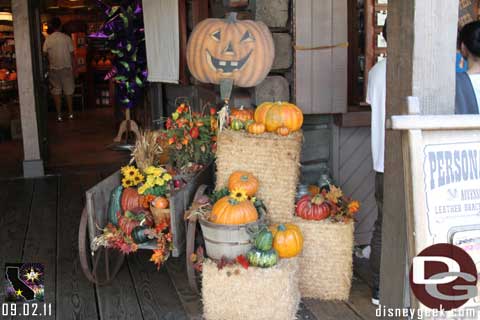 The Haunted Mansion is closed until September 16th for its annual transformation.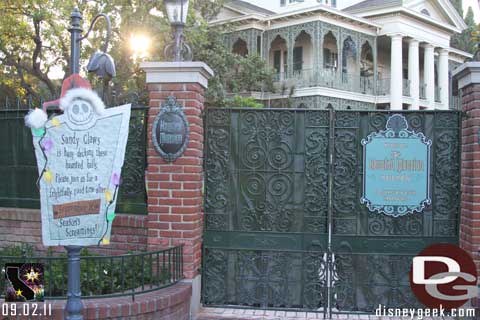 Speakers and projectors are visible around Space Mountain in preparation for Ghost Galaxy.
Matterhorn is back in operation. Same old sleds.
A look at more of the Fall/Halloween windows on Main Street.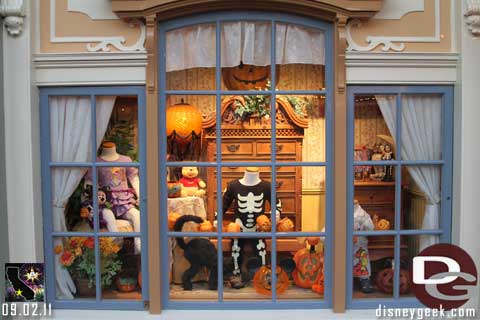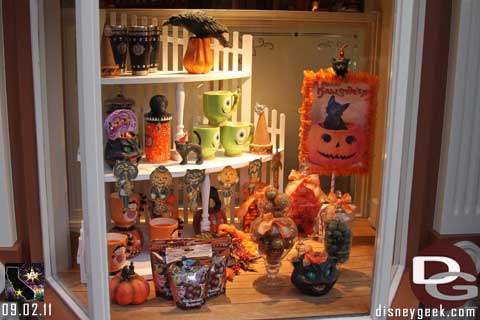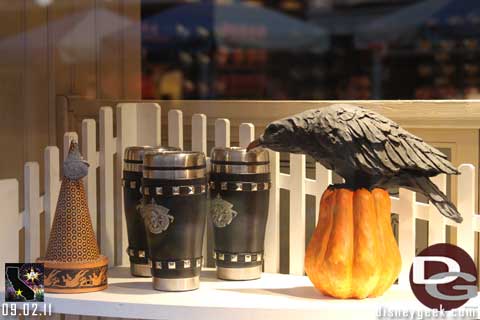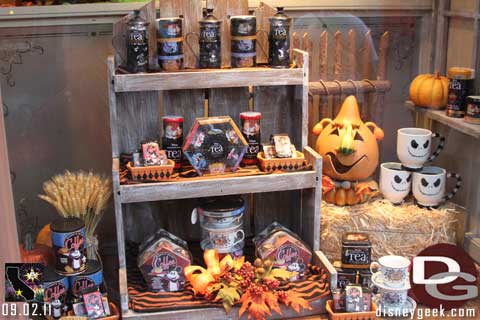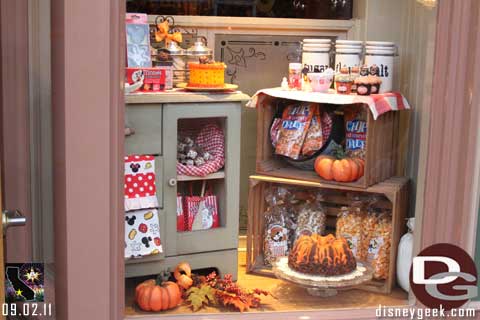 Back to DCA to end the evening. The sign over the temp entrance/exit is like
a road sign to help you find your way.
Some light-up Halloween merchandise spotted at ElecTRONica.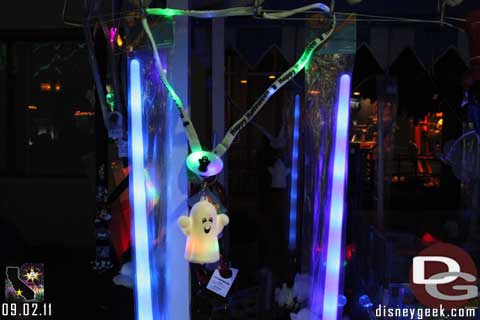 All the lights look to be on now in Paradise Garden. Here is a quick shot of one of the seating areas.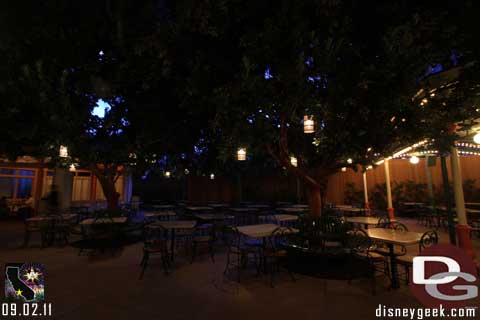 Work lights were on over at the Radiator Springs Racers.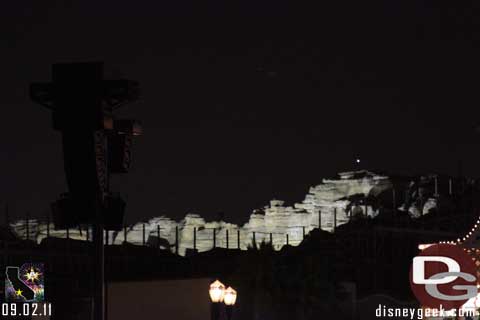 The exit crowd after World of Color. It moved fairly well considering the large number of guests trying to funnel through the small opening.
Thought this was an interesting shot with the fireworks at Disneyland in the distance.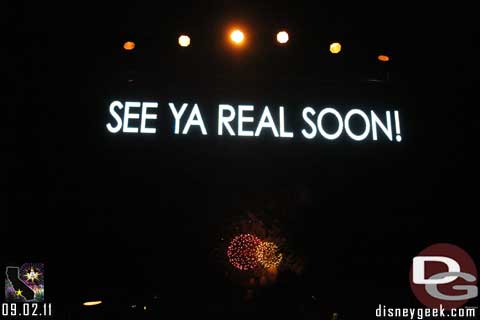 Hope you enjoyed this highlight tour of the Disneyland Resort. For additional photos and details from this trip you can check out the full Disneyland Update I posted on my site, http://www.disneygeek.com